We've added a new 'Threaded Conversations Browser' to the document viewer! Reviewers can now visualize and navigate through a threaded conversation, understanding WHO replied to WHAT and WHEN.
When the document in view is part of a Conversation, you can access the Threaded Conversations Browser in the coding panel, under the 'Related Documents' category heading.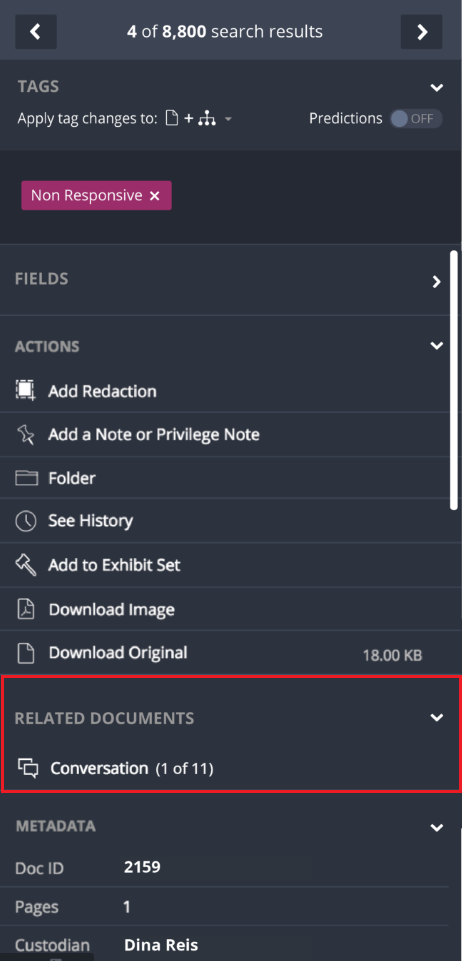 To navigate within the conversation, simply click on 'Conversation' and a drop down menu will appear, allowing you to browse all parts of the conversation, including threads, missing emails, and attachments. Forwarded emails are also included within conversations and appear as a new thread.
Tag Conversations
You may also make decisions on how parts of the conversation are tagged. By simply clicking on the tag icon next to 'Conversations', you can begin tagging all or part of the email conversation.

The tagging options will be displayed by selecting the downward arrow. The tagging options to choose from are:

Emails in conversation
Email in conversation and all attachments
Unselect all
The Threaded Conversations Browser is available to all new databases created on or after January 10, 2017. 

Have additional questions? Please contact support@csdisco.com.