Permissions: Users & Roles
With DISCO's new 'Permissions' feature, Admins can create custom roles to define which feature, function, and action the other DISCO users in their database are allowed to use/access.
The 'Users & Roles' feature is located under the 'MATTER' section of the main menu.


Under the 'Users' tab, you may simply add users as you have always done, however, you can now also easily assign users to custom roles you create.


The 'Roles' tab allows you to view DISCO's standard roles, custom roles and create new custom roles. Here you can view the permissions for each of the three standard roles (Admin, Reviewer, and Restricted Reviewer). These permissions are the same as before, but better visualized through checklists and can not be edited. Also, as before, only Admins have the ability to manage users, and now roles.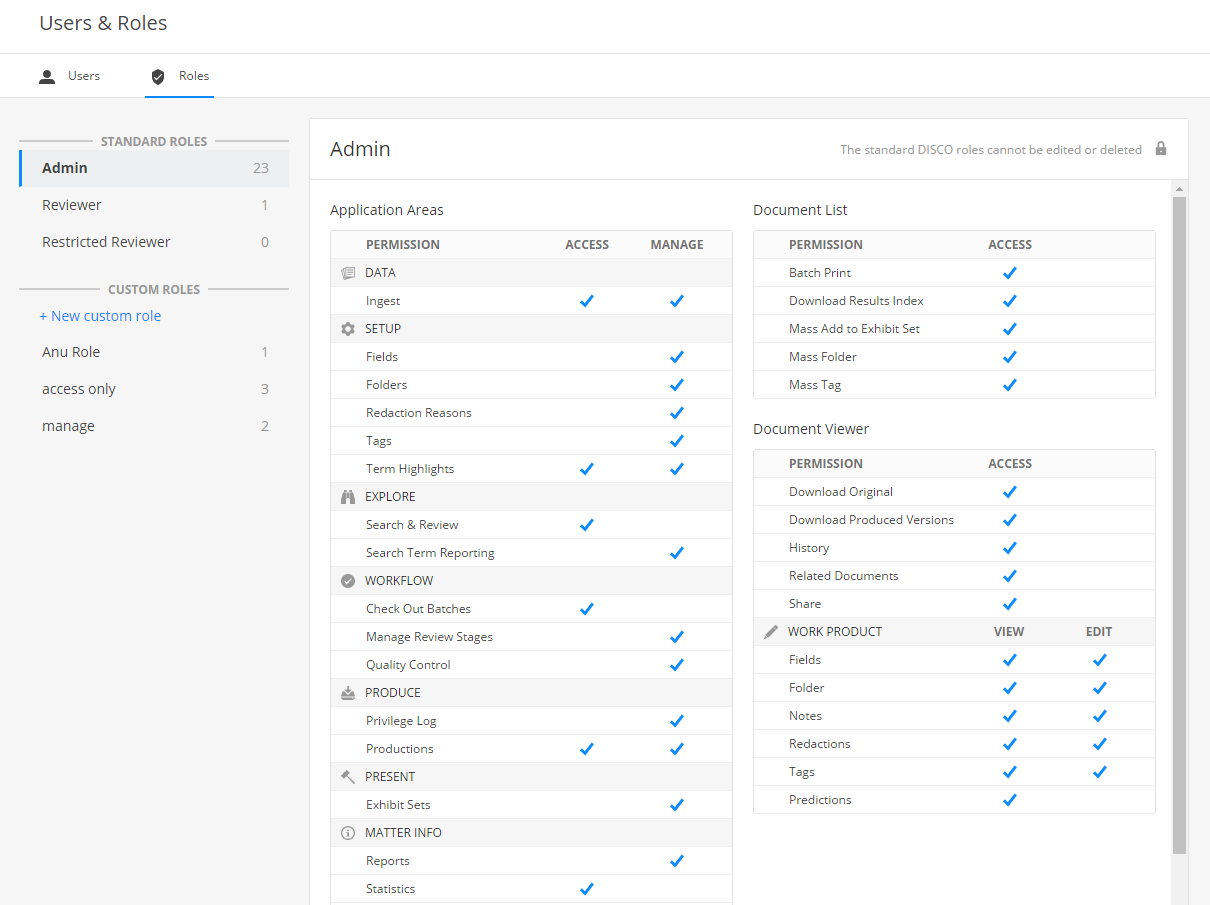 Custom Roles
Custom roles can be created by copying an existing custom role, by copying the Reviewer and Restricted Reviewer standard roles, or by starting a new role.This feature allows Admins to easily control access to:
Various areas of the DISCO application

Mass actions in the document list

Document viewer Actions
Users' Experience with Permissions
If a user is assigned to a role which limits areas of the application or actions, they will see a lock icon or other messaging to inform them that they do not have access to that feature. For example, if a role does not have access permission for Term Highlights, users assigned that role would see Term Highlights is unclickable in the navigation menu, as well as a lock symbol to the left.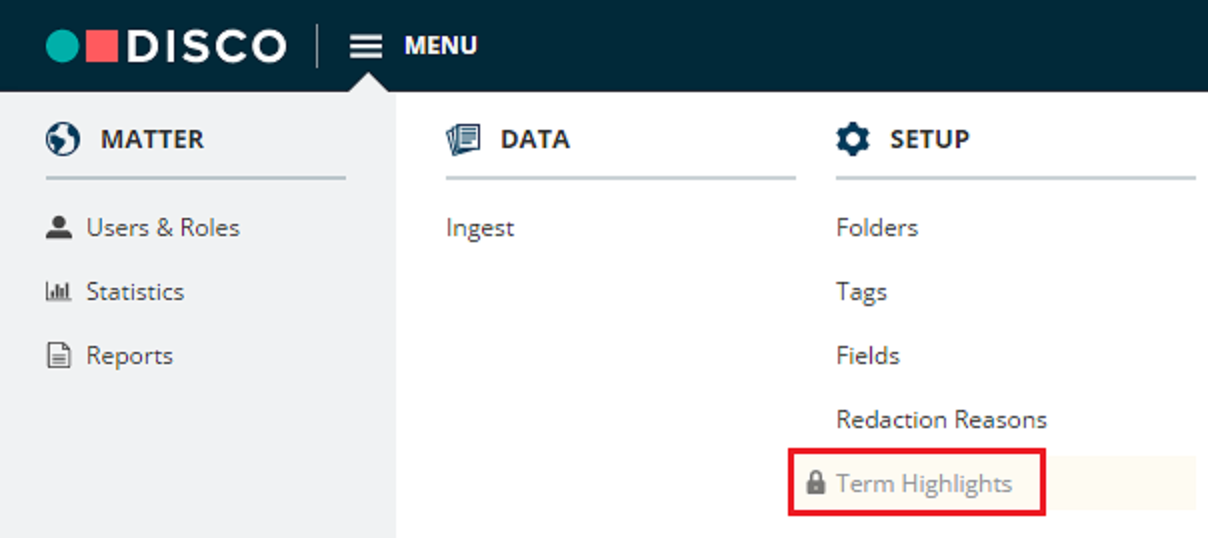 Additionally, if a user does not have permission to access particular actions in the Document Viewer, those actions will be disabled and unclickable, with a lock symbol to the right of the action.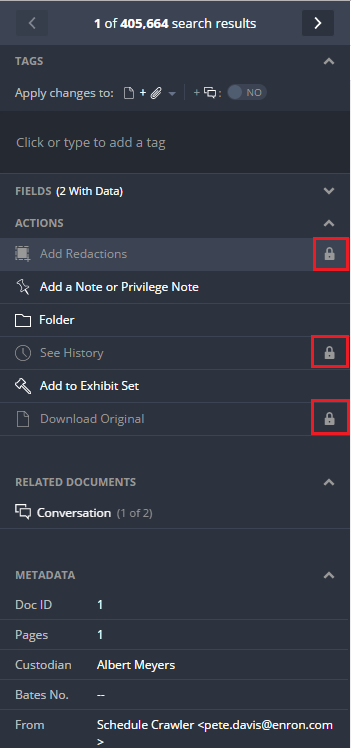 If you see this lock symbol next to an action after logging into your DISCO matter, you are not permitted to fulfill those certain actions inside that particular DISCO matter, based on your assigned role.
*This new feature is available to all new matters created on or after 02/07/2017.
Please contact support@csdisco.com if you have any questions!