DISCO's Custom Columns feature allows you to view your most relevant content at a single glance when viewing document lists in both your search results and Workflow batches. Your columns can be set up to easily find tagging issues for purposes of quality control. The ability to run early case assessment of your documents by quickly scanning your document list to find interesting and relevant documents is another benefit to setting up a custom view. You can even create stacked columns that display up to 4 pieces of metadata in a single column. These stacked columns are unique to DISCO and valuable in the fact that you are able to save landscape to add other important columns.
Inconsistent tagging can be a big problem in the review process. You can create a custom view to show what tags have been applied to which document. For example, documents that have been tagged both "Responsive" and "Non-Responsive" can be easily found, which then makes applying tagging corrections easy as well!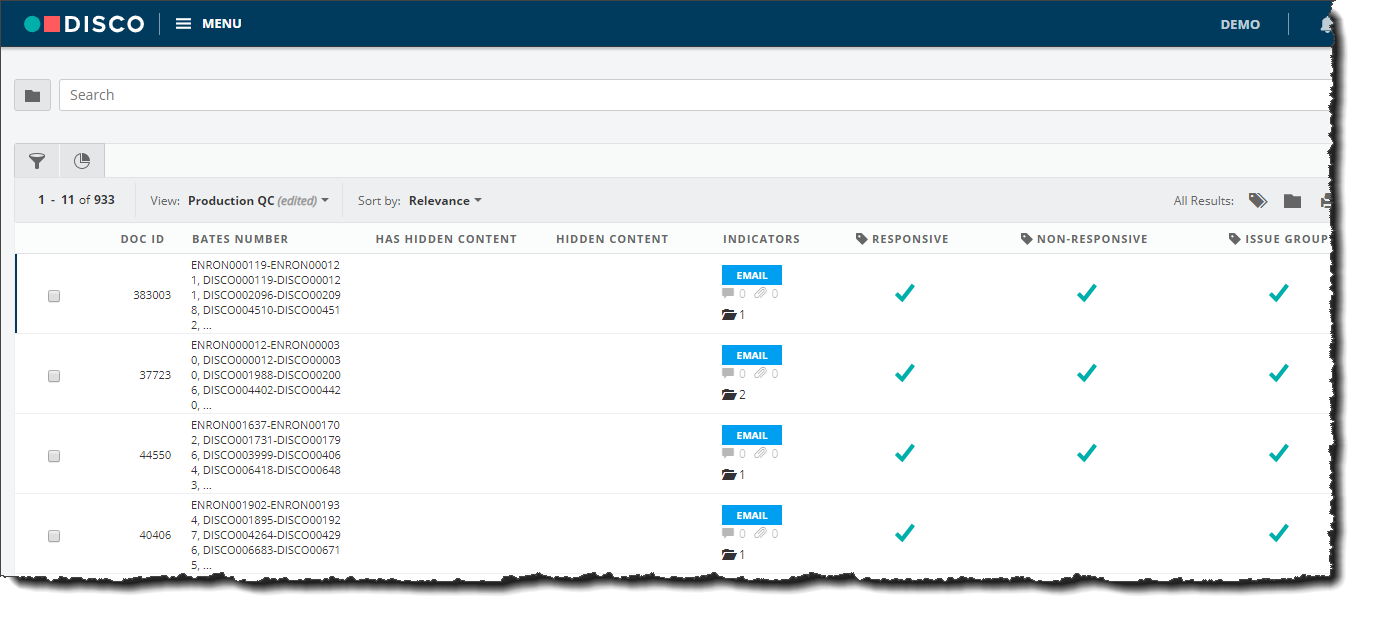 Finding relevant documents is one of the first steps when running a document review. Wouldn't it be easy if there was a way you could set up your DISCO homepage to show only the most relevant information to better conduct other actions in your review process? With DISCO's Custom Columns, you are able to find relevant documents specific to your needs faster for purposes of early case assessment.
DISCO's Custom Column is robust and intuitive. With just a few clicks, you are able to tailor your document list to fit your review strategy. With over 60 column choices, there are custom views for all types of reviewers and review plans. Whether the purpose of your custom view is conducting early case assessment or quality control, custom columns has the capabilities of assisting you in other complicated areas of document review.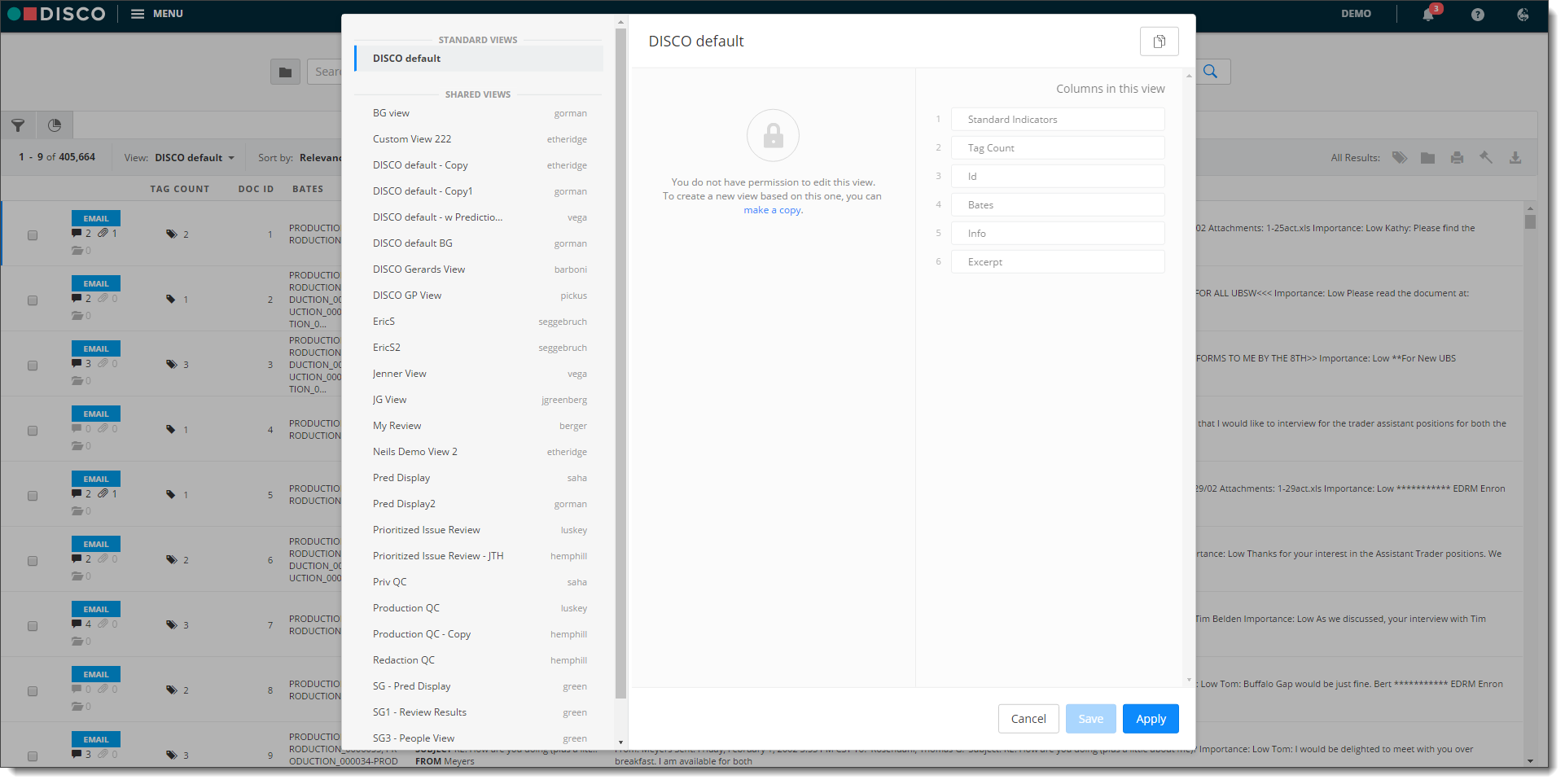 Custom Columns is available to all databases created on or after 03/21/2017. For a detailed guide on how to set up your Custom View, please read Creating custom columns in search.