After many requests from DISCO users, we have extended the sorting capabilities in DISCO. Before this expansion, you had a limited number of fields by which you could sort the list of documents in your search results and workflow batch. Now you have the ability to sort by dozens of document attributes. Furthermore, you can click on a column header to sort by that column. Click again to reverse the sort direction.
We have also introduced the ability for you to select a secondary sort option. When you hover near the sort dropdown, you will notice a "then by" option, which offers you dozens of attributes from which to select your secondary sort.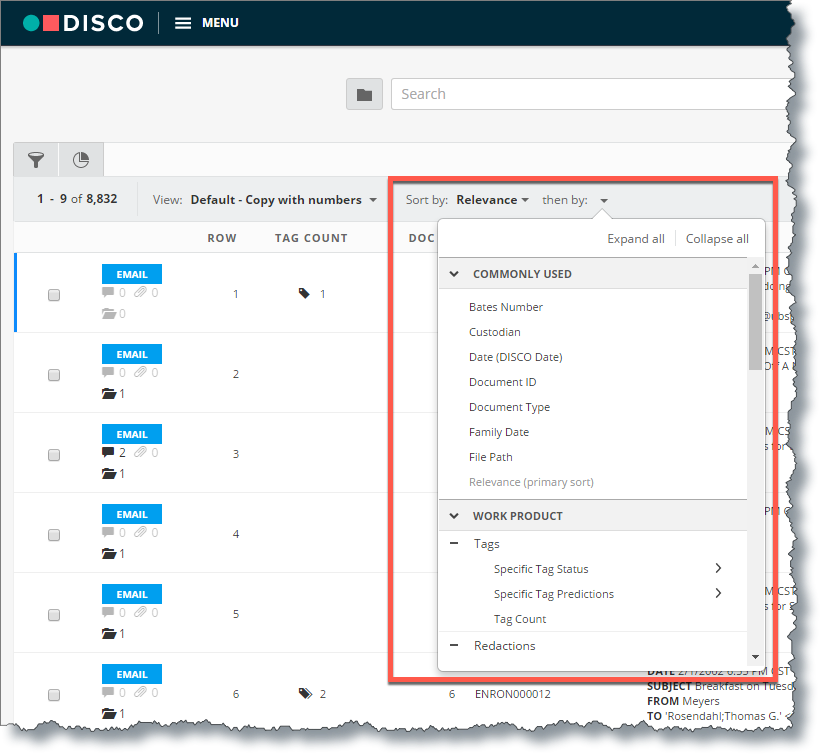 With this improved sort capability, your document lists can be tailored to your specific needs, making your review process more intuitive.
The expanded primary and secondary options are available to all new databases created on or after April 4, 2017.