Document List Export
Our users spoke and DISCO listened!  Today we are pleased to announce that users have more reporting options!  In addition to DISCO's Ingest Report, Automated Privilege Log Report, Search Term Report and Batch Print Report you can now export select metadata and work product for searches using DISCO's Export Document List. This new feature allows you to tailor your report to your unique workflow requirements.
Creating a Document List Export starts with running a search to narrow down the documents for which you want to export metadata and work product. To start your export, click on the Export Document List icon.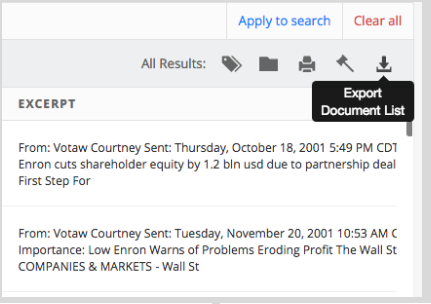 Next, you will select what fields you would like to export. You can choose from:
Data In - Any available View

All Metadata - Including file information, document dates, author, email header information and related document information such as conversation and family counts.

All Metadata and work product - Including information on folders, tags, redactions etc.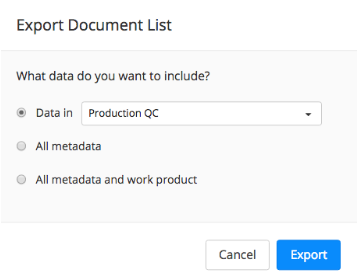 Once your Document List Export is ready you can download straight from the UI or from the Reports UI.  Please note that any Document List Export created by you is only accessible to you to prevent other users from accessing information they may not have permission to access, such as Fields that have limited user access.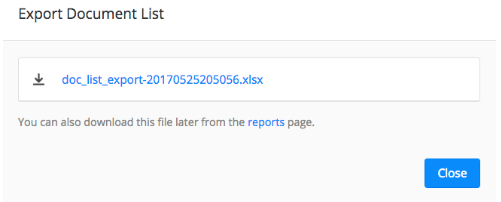 The new Document List Export will be available on all new database starting 05/31/17.