The organized saved search feature allows you to modify search names and group searches, and search for saved searches. Furthermore, you can now use saved searches as the building blocks for more complex searching.
To save your search, either type a search into the search bar or promote your search pills, and the Save Search button will appear above the magnifying glass.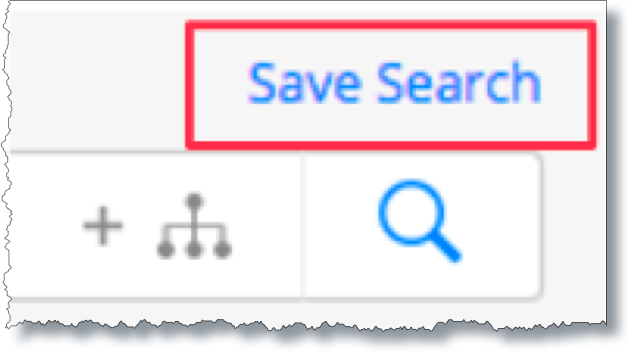 Organized saved searches is available to all new databases created on or after July 11, 2017.
For detailed information see Organizing saved searches.