DISCO has enhanced its production functionality with the ability to copy prior production formats, ensuring consistency across production volumes. Additionally, you can now name each production, and search by production name.
To start a new production:
On the DISCO home page, in the main menu, click Productions.

On the Productions page, click Create New.

In previous versions of DISCO, productions were automatically named to reflect the Bates range. Now you can either allow DISCO to name your production by number in sequential order (such as Production 1, Production 2, etc.) or choose your own name.
Let's say you have to run a third production to plaintiffs and want to keep the same formatting as the previous productions. First, create a new production and name it "Third Production to Plaintiffs".

Then click Copy format from a previous production. A list of all prior production names and Bates ranges will be displayed in reverse chronological order based on the production creation date. For this example, click Second Production to Plaintiffs (ENRON0001118 - ENRON0001425).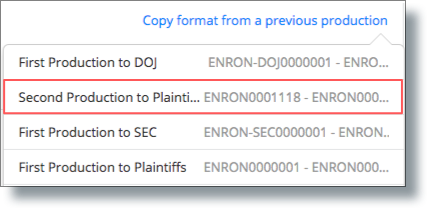 DISCO will update all the formatting options to reflect the formatting of the previous production you selected. Copied formatting includes:
Bates prefix and numbering
Confidentiality stamps
Any selections made in the advanced production options
For more information about advanced production options, see Advanced production options.
Notice in the screenshot below that DISCO auto-populated the Bates information to show the next available Bates number for the ENRON prefix. Even if you did not select the last production in that series to copy but instead choose First Production to Plaintiffs, DISCO knows that another production using that same prefix exists and will go to the next available Bates number.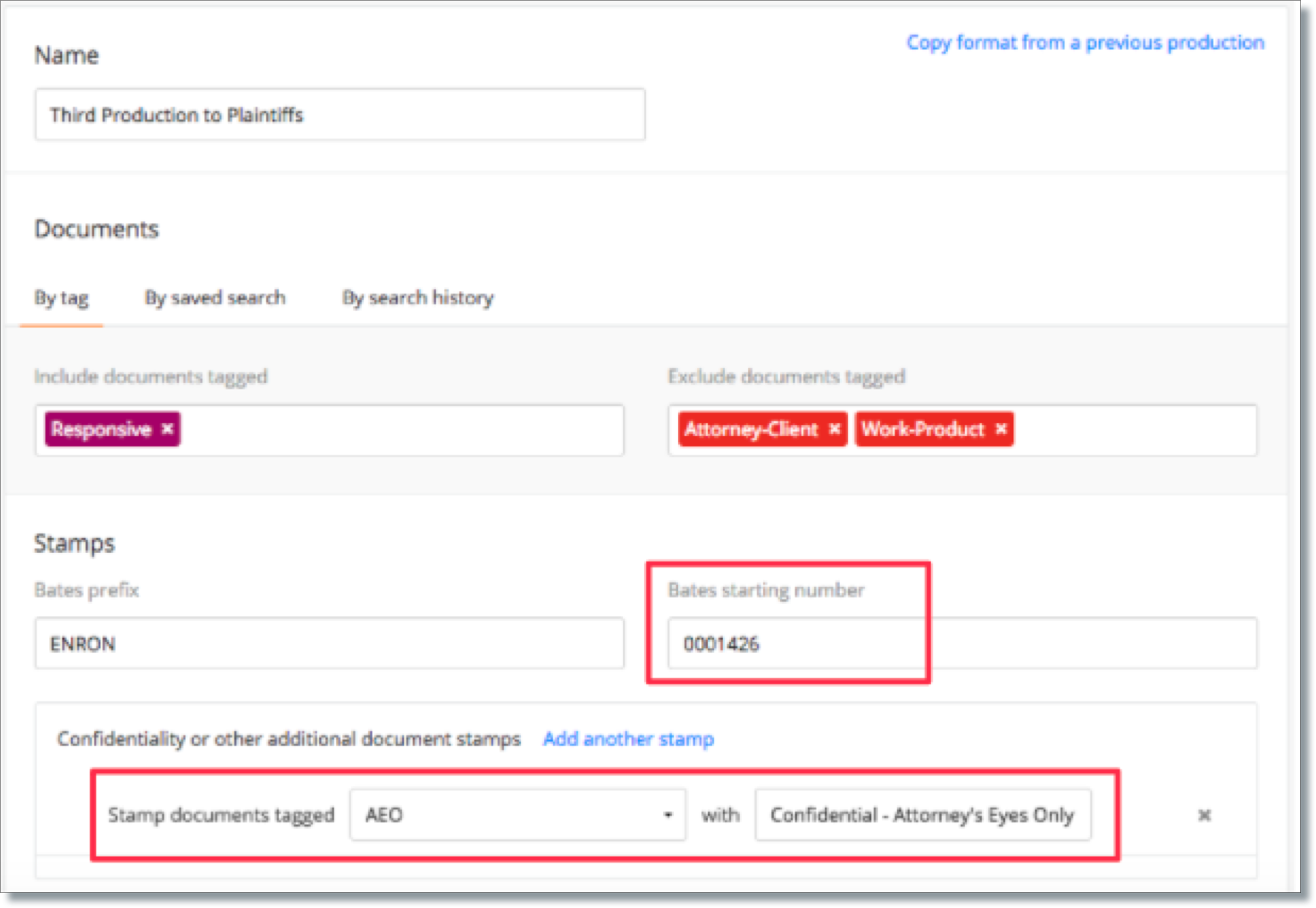 Just as in previous versions, you can still use the Search for produced documents link to search for all documents in a particular production. However, now you can also use production names to create search syntaxes to run in DISCO.

To use the production name in a search string, start by typing production followed by the production name in quotes and parentheses:
production("FIRST PRODUCTION TO SEC")
This will return all of the documents included in that production set.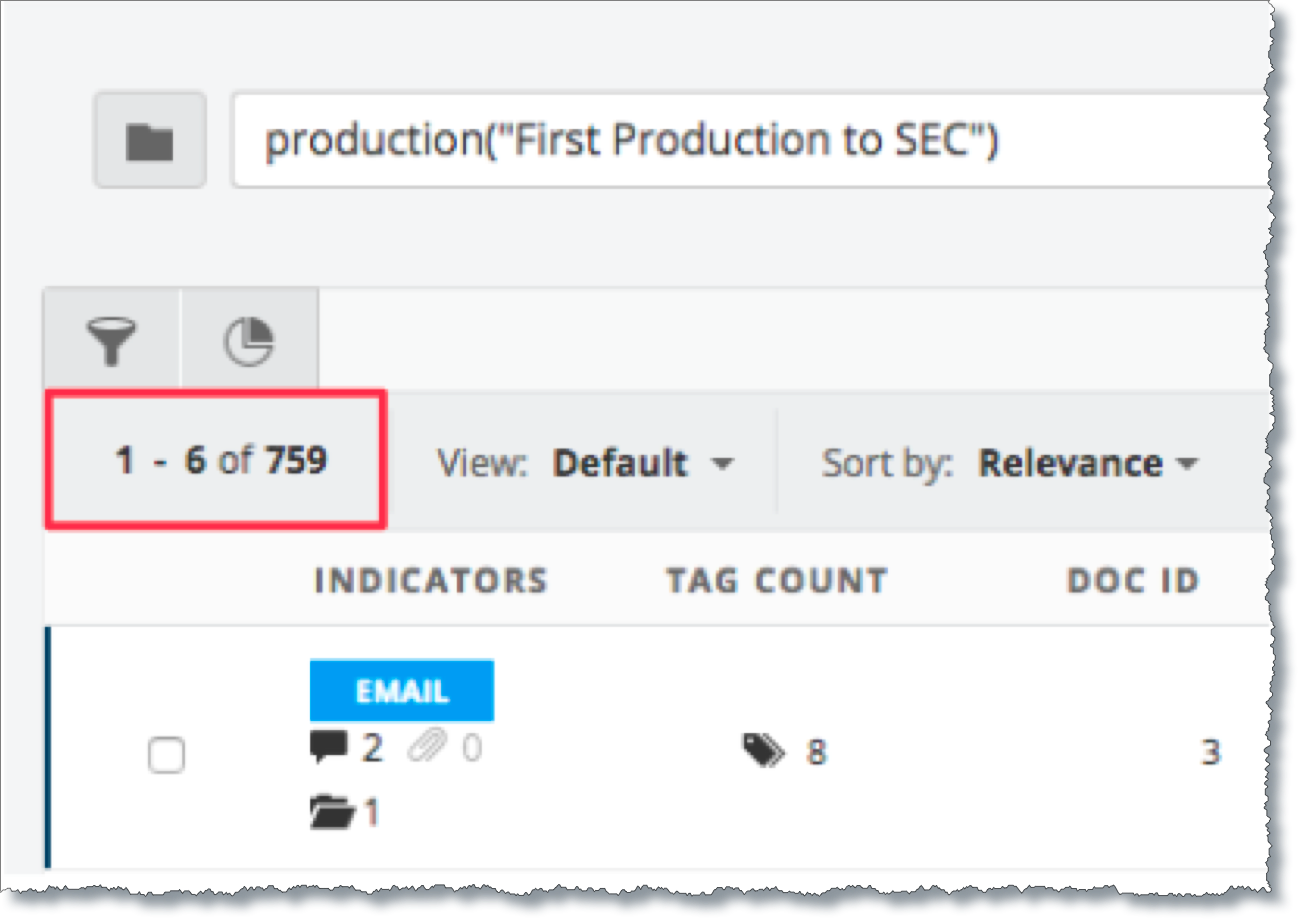 Copying prior production formats and production naming enhancements is available to all new databases created on or after July 11, 2017.