This feature is in Run.
Redacted Excel documents can now be produced as a native .XLSX document.
Our goal is to provide a seamless and integrated solution for our customers to review, redact, and produce native Excel documents.
Customers are now able to produce a native redacted Excel document as an .XLSX document. In order to produce an .XLSX of a redacted spreadsheet, the redactions must be completed within the Spreadsheet Viewer and the Document format of "Produce redacted Excels as" must be set to "Redacted .XLSX files" (selected by default) on the Productions page.
This capability is also included for Batch Print, meaning the redacted .XLSX file will also be the default output when completing a Batch Print.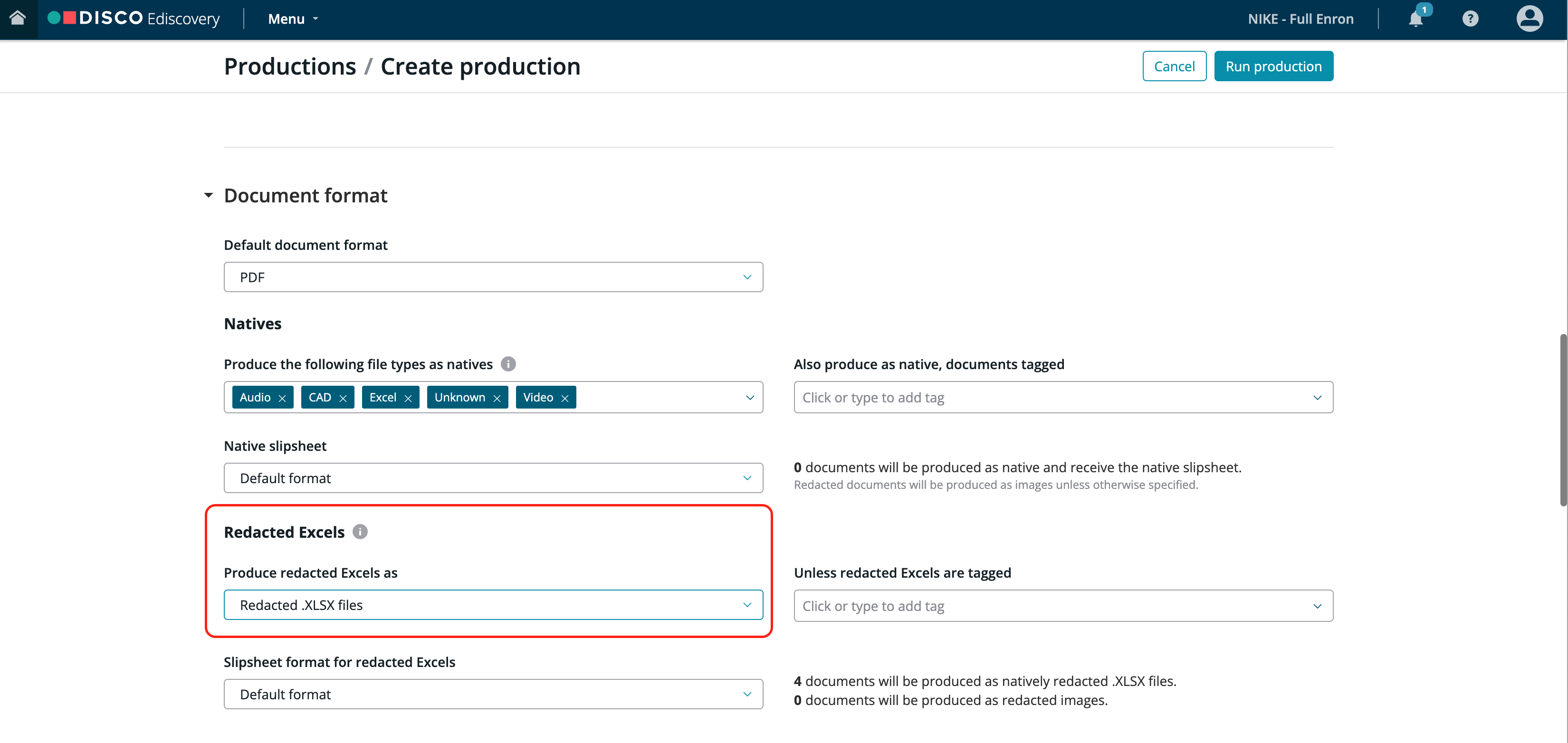 Producing redacted Excel as Redacted .XLSX files is selected by default for productions
DISCO has also improved ingest processing for Excels with two new Ingest settings.

"Show sheet name" and "Show comments" have both been added as options to be rendering at time of ingest. These are selected by default and can now be redacted in the Spreadsheet Viewer.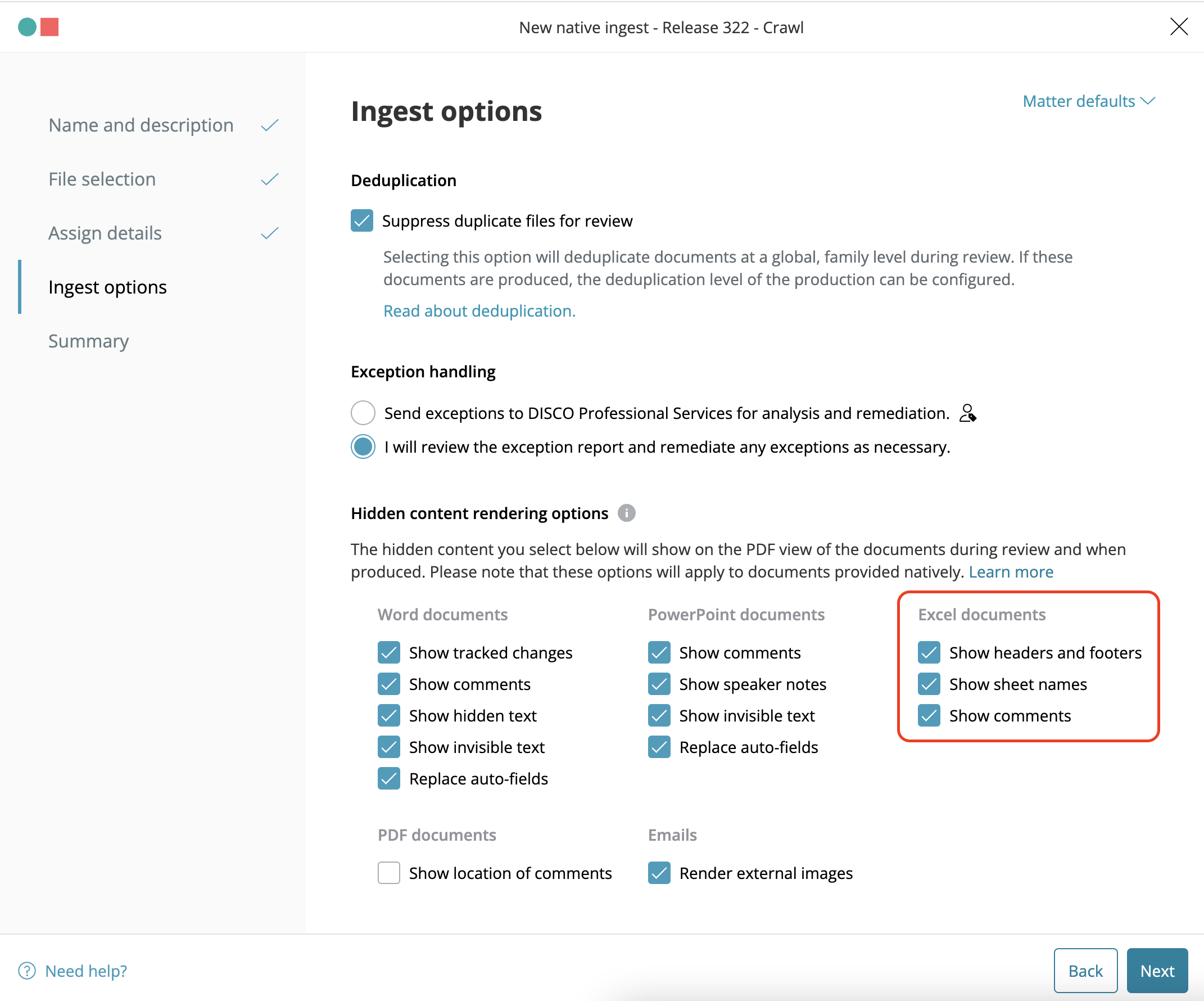 Additional hidden content rendering options available at ingest
DISCO has also added Notes, Comments, Sheet names, Workbook redaction capabilities in the Spreadsheet Viewer.
Redacting comments and notes
Redacting an entire sheet and sheet name
To learn more about Redacting Spreadsheets, please see our related Knowledge Base Article.