DISCO e-discovery has implemented two new document viewer improvements. First, we've made managing your Document Notes much easier. Second, Redactions are now directly integrated into your viewer, so you don't have to navigate to another screen to see them.
You will also notice that we've added an additional field for entering Privilege Notes. Anything entered here will now appear in the privilege log. When you click the "Add a Note or a Privilege Note" button on the left side of the viewer, it will pop open a dialog for both the document note and the privilege note.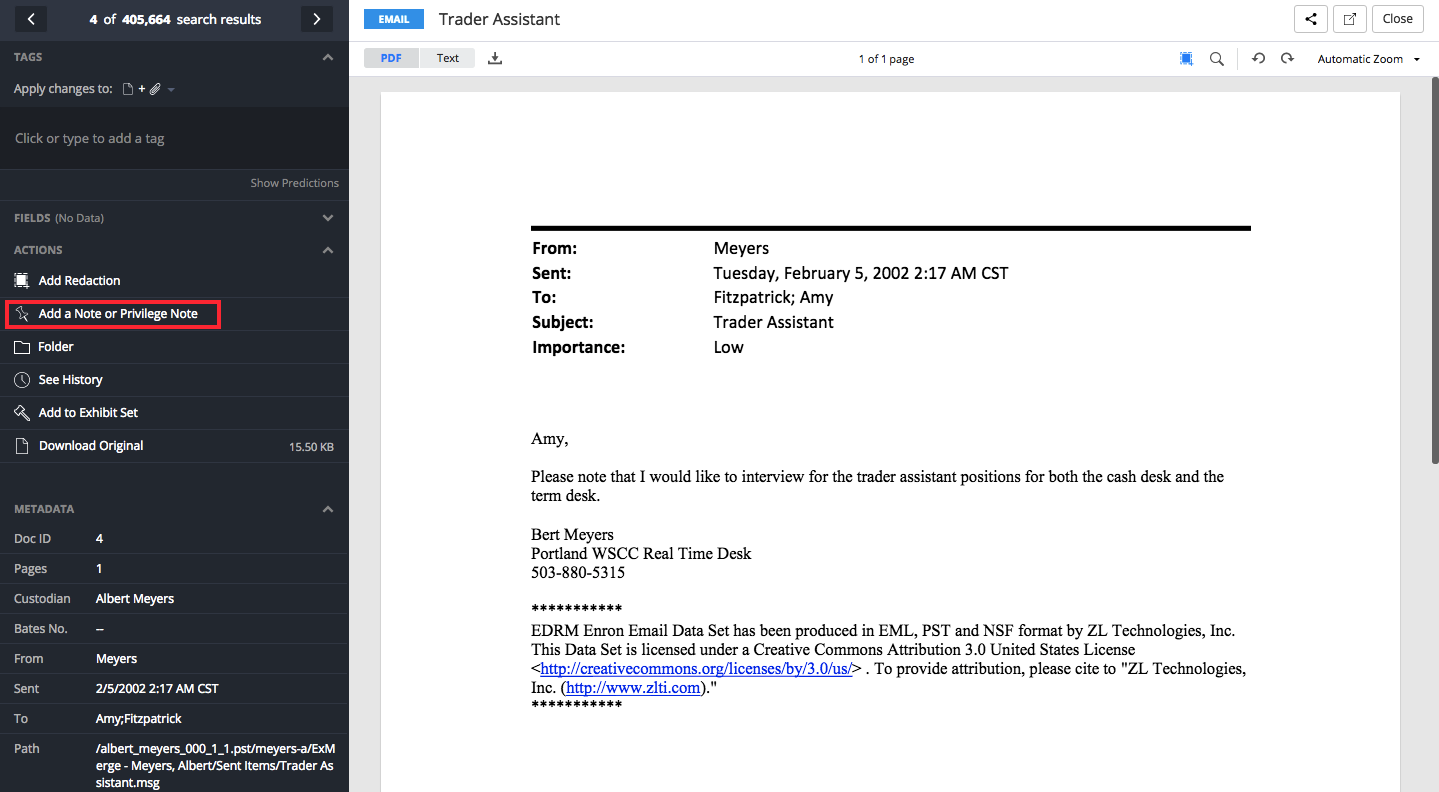 From here you can edit either note, and you simply hit "Save" to save the notes. Privilege notes will automatically show up in the downloadable privilege log, and document notes will continue to show up in the downloadable search results index. These improvements also pave the way for us to add multiple document notes, annotations, and other improvements in the near future.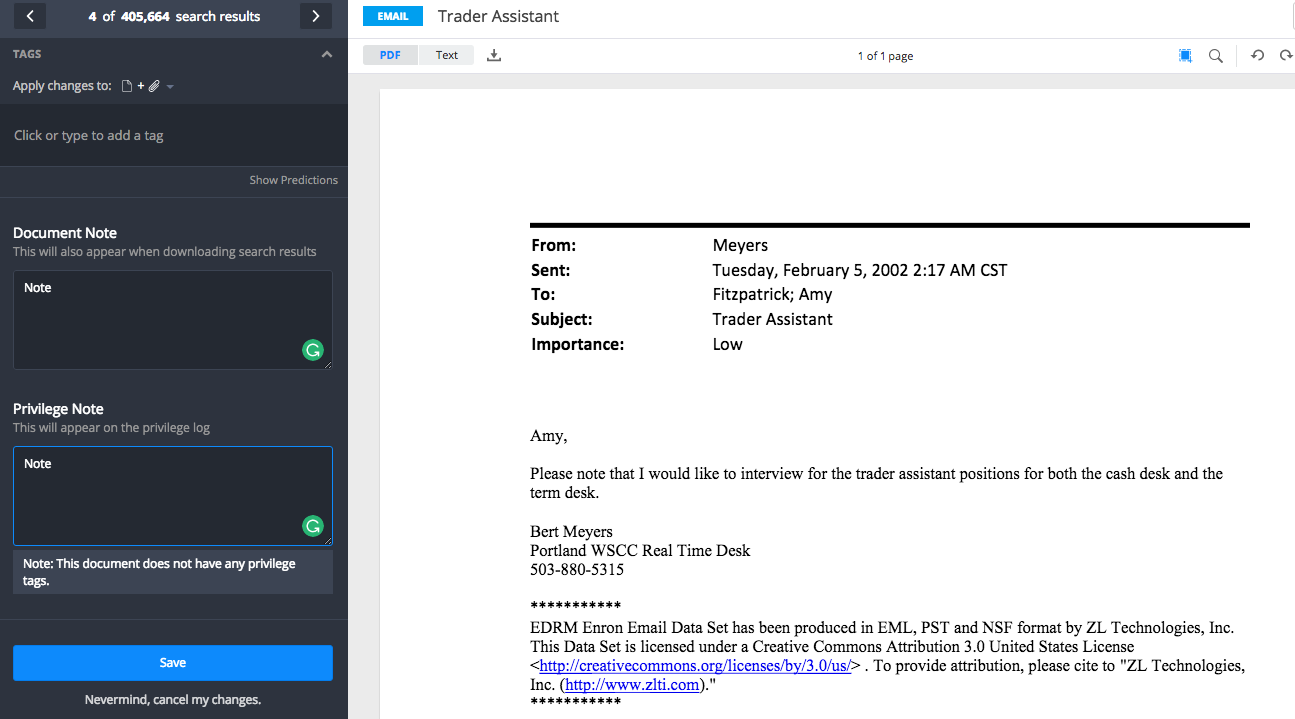 Our second improvement integrates redactions directly into the viewer. This means that redactions are immediately visible when reviewing a document. The link in the sidebar will trigger the ability to add/edit redactions directly in the viewer, so you don't have to navigate to a separate redaction screen. Just click the "Add Redaction" button, make your redactions right in the document view, add your redaction reason, and click "Save" to keep changes when finished.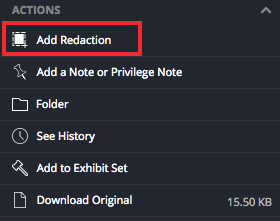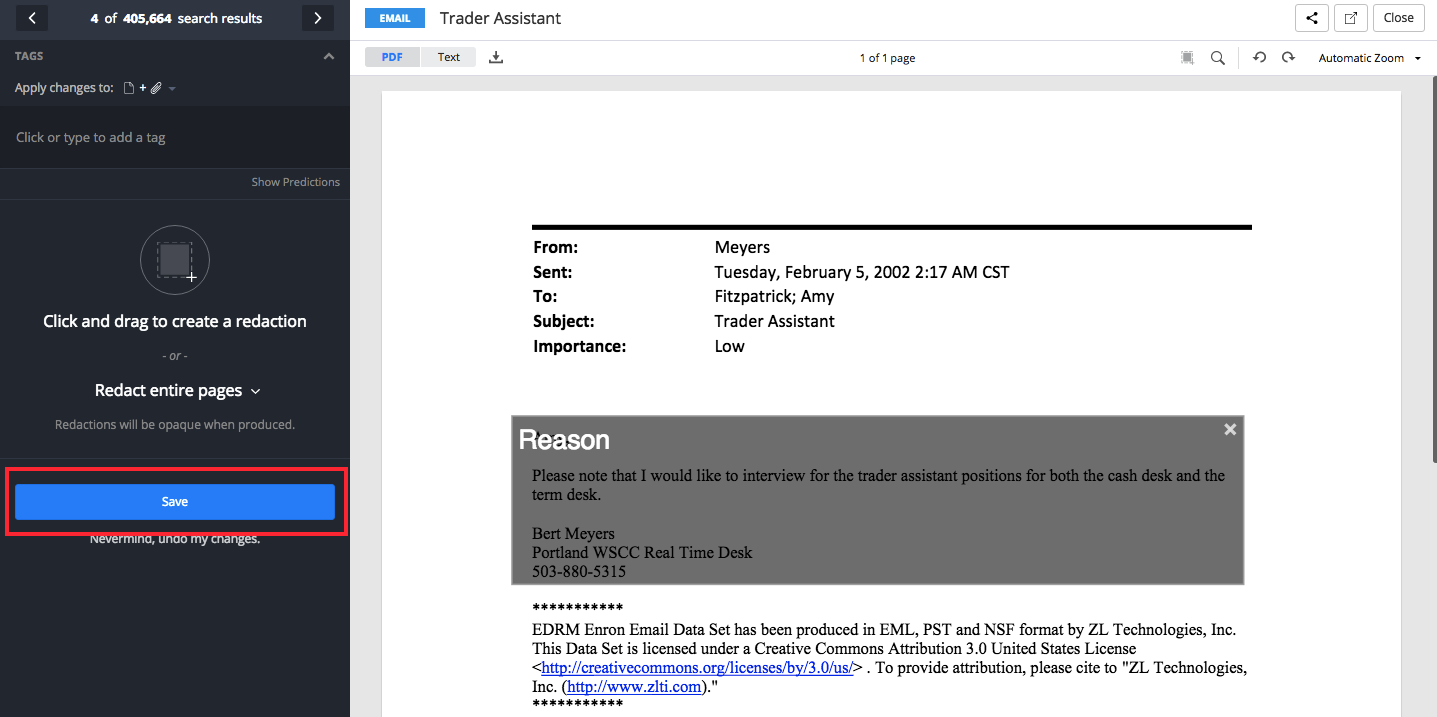 Once you've saved the redaction, you can choose to view or hide the redaction with a button in the top left of the PDF viewer. 


You are also able to view/edit redactions at any zoom level, giving you more flexibility and precision.