There are no user licenses in DISCO. You may create an unlimited number of users for your organization and review databases.
To create a new user, navigate to the top menu Manage > Users > Create New. From the Create New User dialog, enter the user's email address and role, e.g. access level. The new user will immediately receive an email with login instructions. You can use of the default roles or create custom roles with specific permissions.
Assigning roles
To assign a role to a user, go to Users & roles in the main menu.
After adding or locating the user, use the dropdown menu to select the role.

Default roles
Admin: The admin role may complete all actions in DISCO.
Reviewer: The reviewer may complete searches, complete mass actions, create tags on the fly, and produce documents from DISCO. Reviewers may also review documents inside or outside of workflow review stages. Reviewers do not have access to self-ingest or the ability to manage workflow stages.
Restricted Reviewer: The restricted reviewer does not have access to the usual DISCO features of search, batch actions, creating tags on-the-fly, and productions. They only have access to the stage(s) for which they have been assigned. In the document viewer, restricted reviewers will have access to view related documents (such as families, conversations, and similar documents). If a related document is not in one of their assigned batches, the restricted reviewer will not be able to perform any action on the document. They will only be able to view the related documents within the context of their review.
Creating custom roles
Custom roles can be created in all databases created after February 7, 2017.
In the Users & Roles page, toggle to the Roles section. From here, you can select an existing role to edit or click + New custom role to create a new one.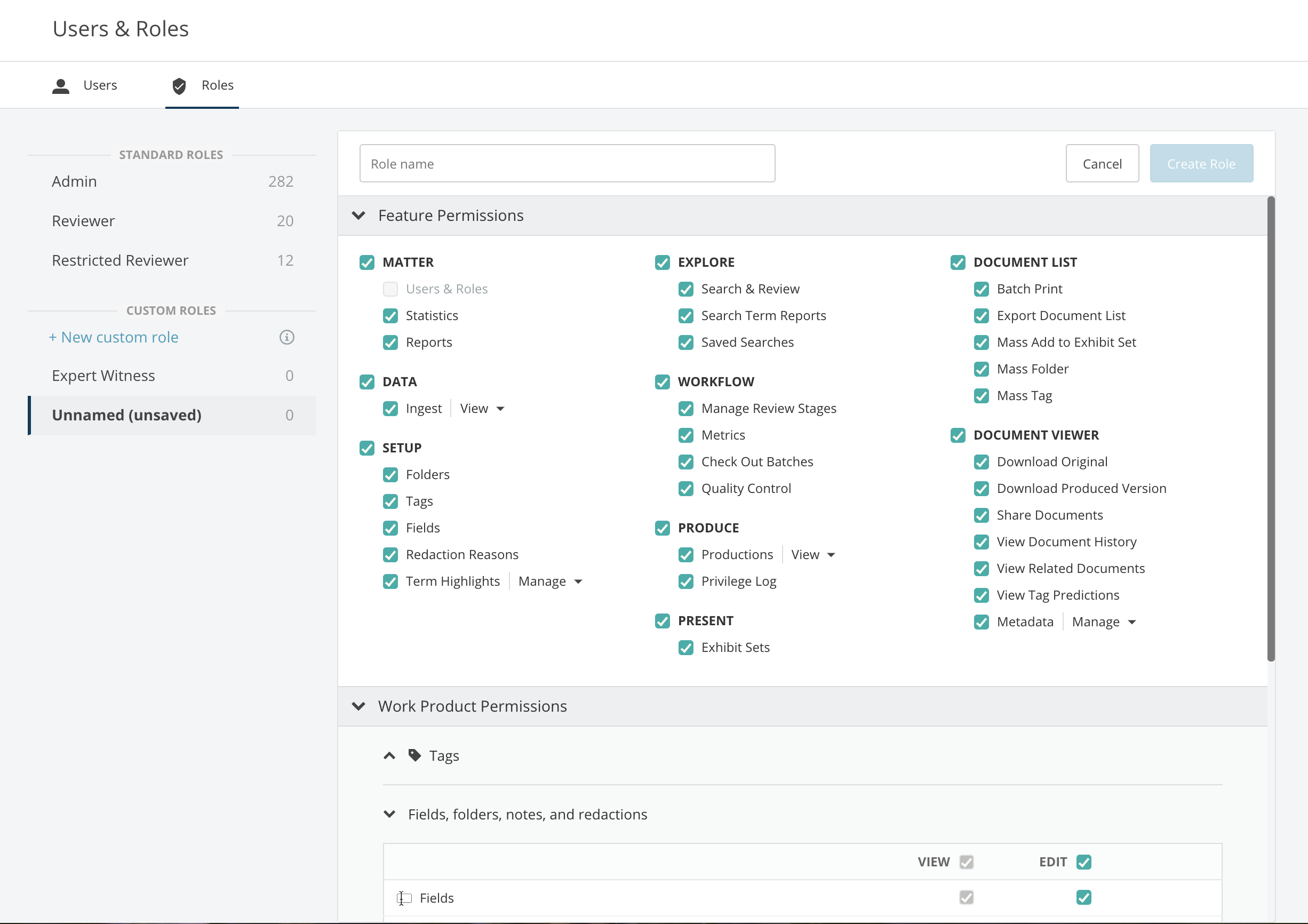 Use the options in the Feature Permissions section to customize what parts of the application the user can access. 
Use the options in the Work Product Permissions section to customize how much the user can manage work products like fields and tags.
What a user sees if they don't have permissions
If a user is assigned to a role which limits areas of the application or actions, they will see a lock icon or other messaging to inform them that they do not have access to that feature. For example, if a role does not have access permission for term highlights, users assigned that role would see Term Highlights is unclickable in the main menu, as well as a lock symbol to the left.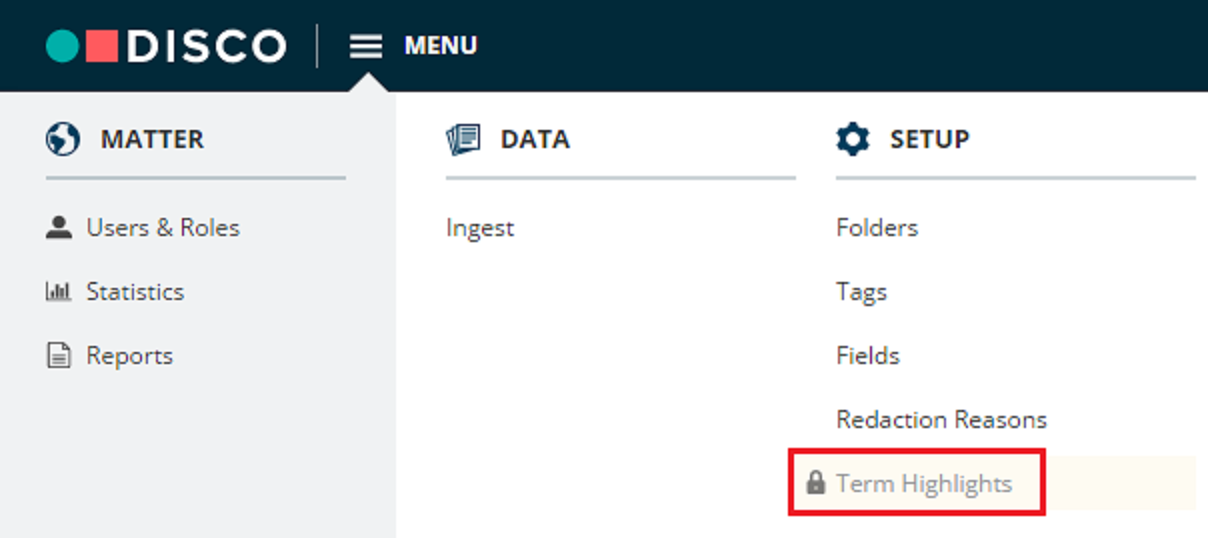 Additionally, if a user does not have permission to access particular actions in the document viewer, those actions will be disabled and unclickable, with a lock symbol to the right of the action.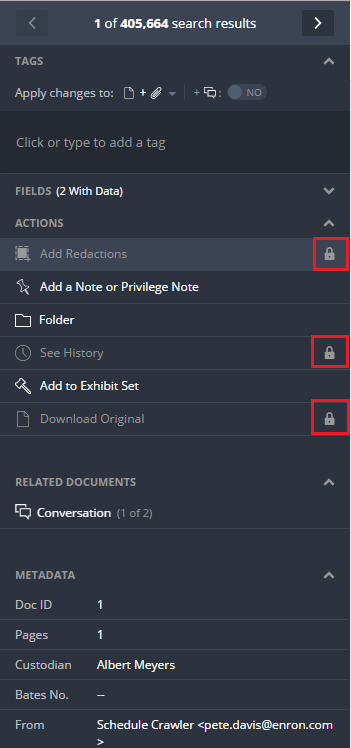 If you see this lock symbol next to an action after logging into your DISCO database, you are not permitted to fulfill those certain actions inside that particular database, based on your assigned role.