You can log in to DISCO Review from a URL that is specific to an organization, matter, or database. Or, you can log in from the default DISCO Review URL: https://login.csdisco.com/.
To log out of DISCO Review, click the user profile icon and then click Log out.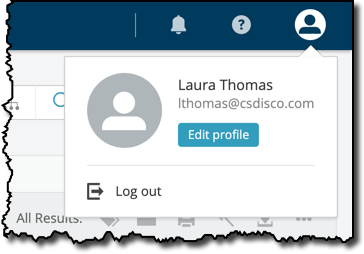 DISCO Review will automatically log you out after two hours of inactivity.