Document Viewer Highlighting
On the near-native document, you will see your hits now highlighted in yellow (default). You can even customize the highlight color to fit your preferences. In the screenshot below, the search hit "Enron" is highlighted in the custom color blue. Any global term highlights in your database will also appear on the near-native PDF. Below, the global term "Ken Lay" is highlighted in red. Change your search highlight colors from the Admin menu > Term Highlighting.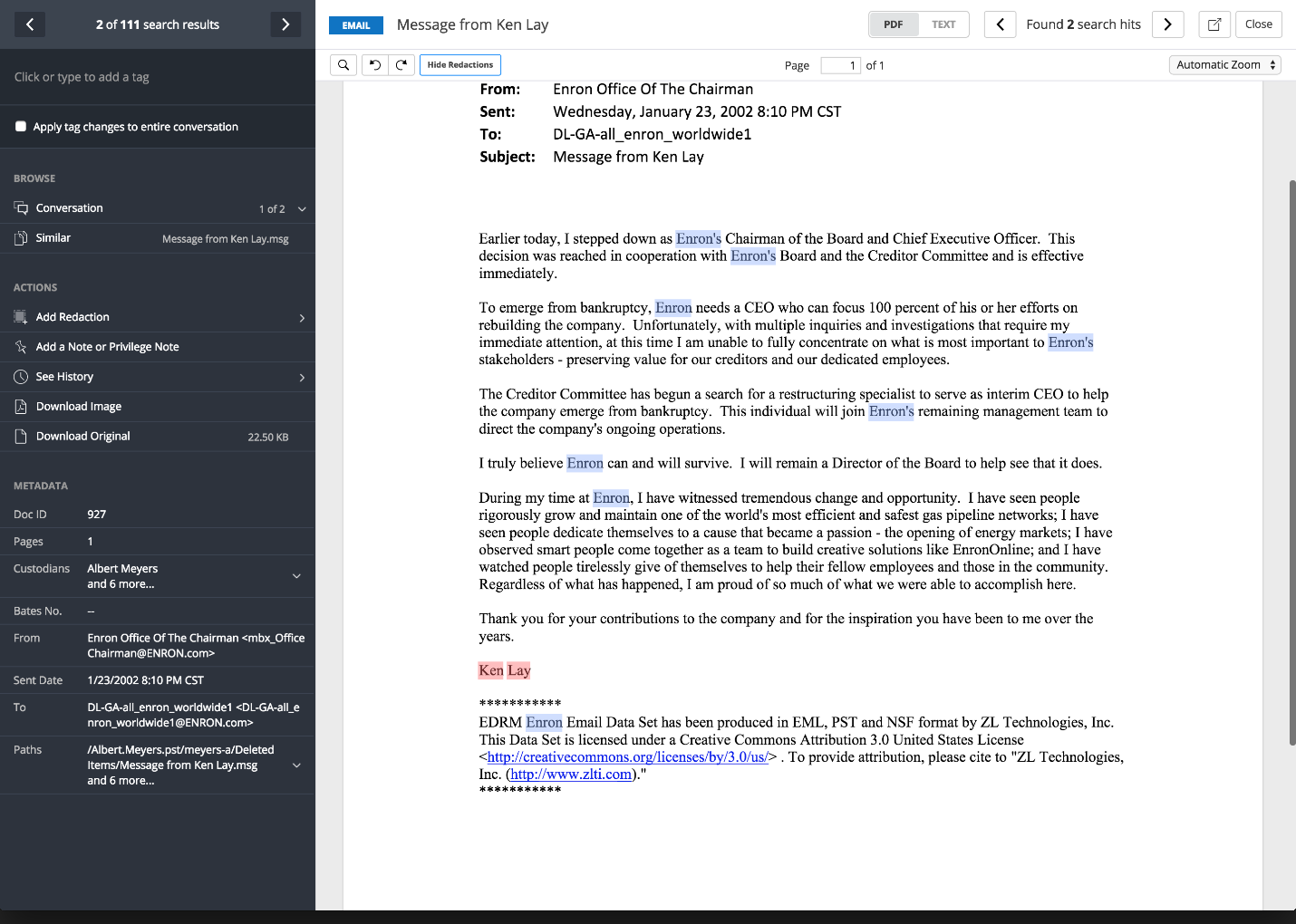 Please note, this feature is available for database created on or after 08/22/2015.