Users can now view overall tag distribution across of all the documents reviewed in a particular stage. This provides helpful insight when determining when to consider the review work sufficient.
To view the overall distribution of tags across all of the documents reviewed in a given stage, in the main menu, click Review Stages. On the Review Stages page, click Metrics. Click any tag to drill down and view documents reviewed in the stage with that particular tag. You can also filter the chart to only show tags which were available to the reviewers for this particular stage.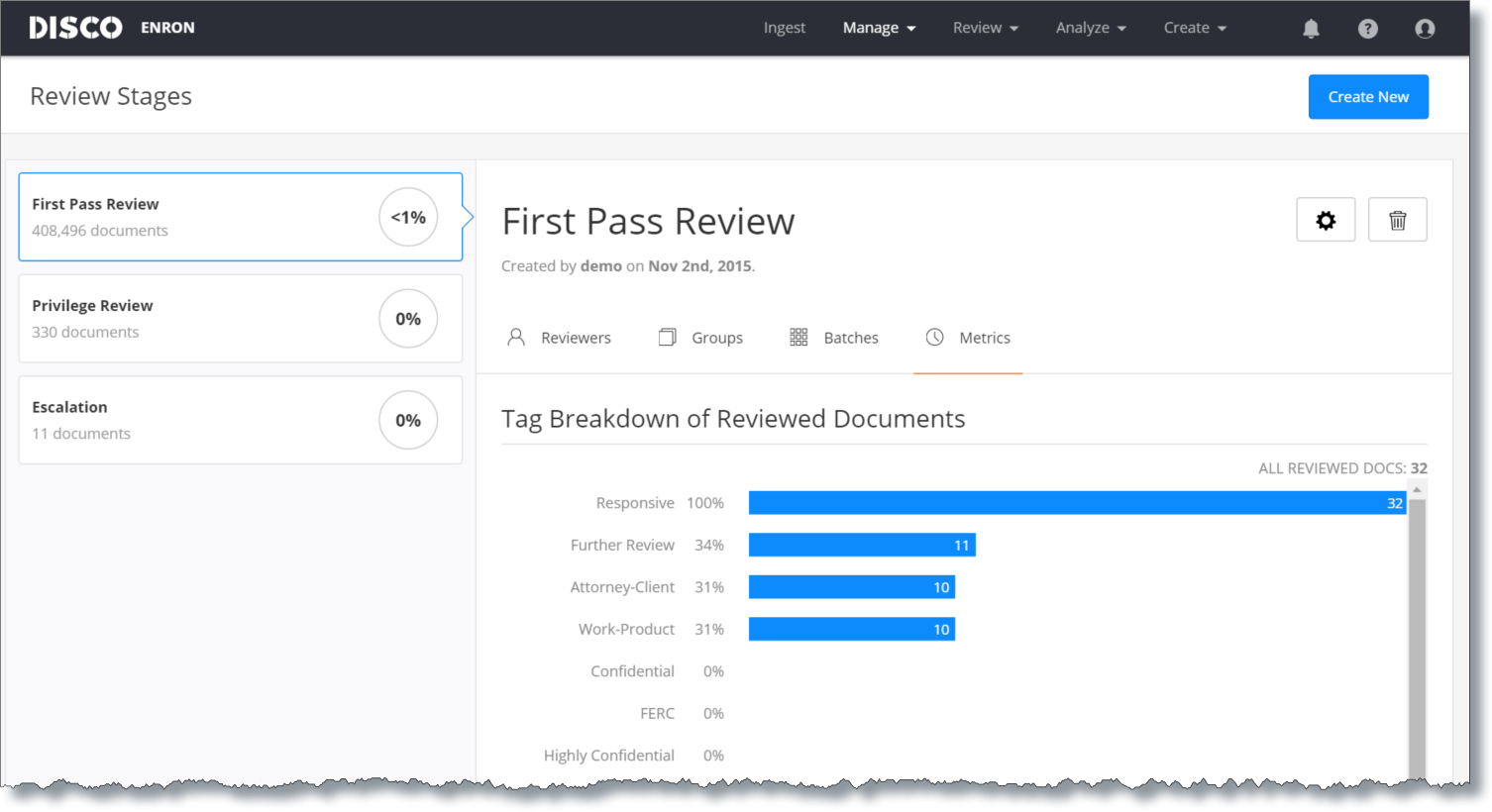 This feature is available in all databases using DISCO's Workflow feature.