By default, DISCO does not deduplicate productions against each other. Each production stands on its own and doesn't impact future productions. If you wish to de-duplicate across productions, follow these steps:
1) Search for the documents you have produced (You can use the search feature on the Productions screen).

2) Use the Mass Tag feature to apply a Tag (such as "PRODUCED") to all produced documents.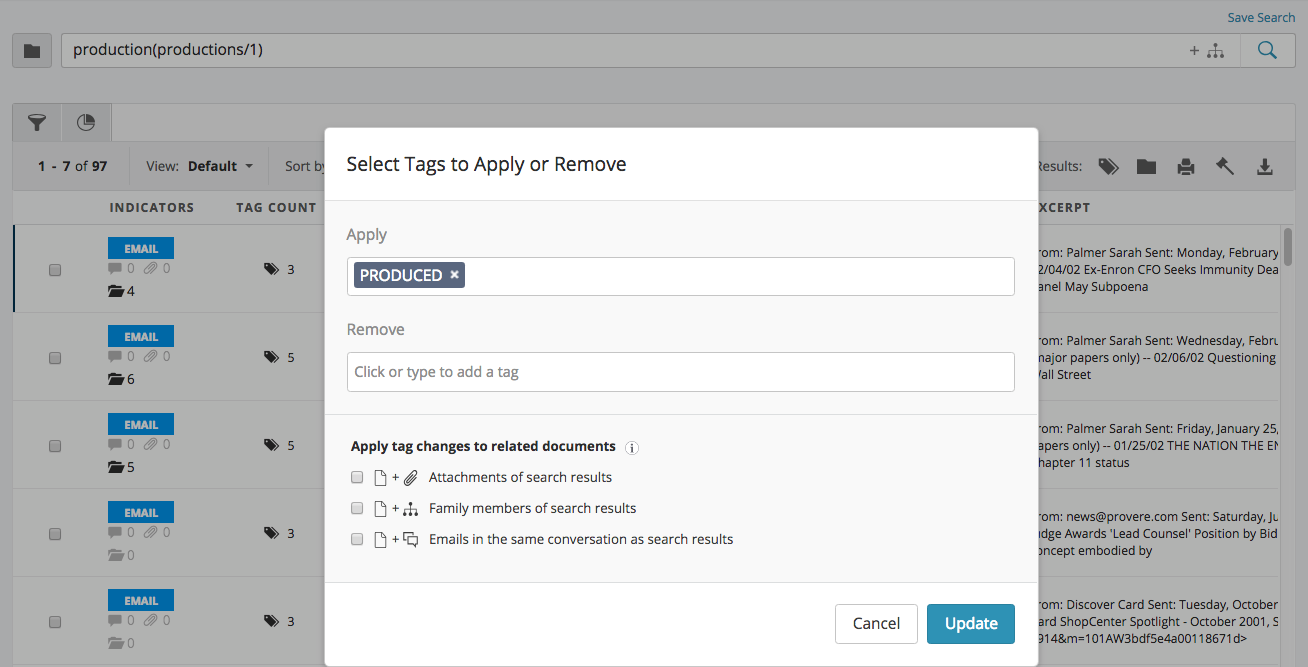 3) When you create your next production add the "PRODUCED" tag to the Exclude documents tagged box.  Any documents tagged as PRODUCED will then be excluded from your production.