Don't leave your review at "close enough" on a gut decision or your best guess. DISCO's Quality Control feature ensures accuracy and efficiency with the results of your review process, keeping your productions reliable and consistent.
From your top menu in Disco, navigate to WORKFLOW > Quality Control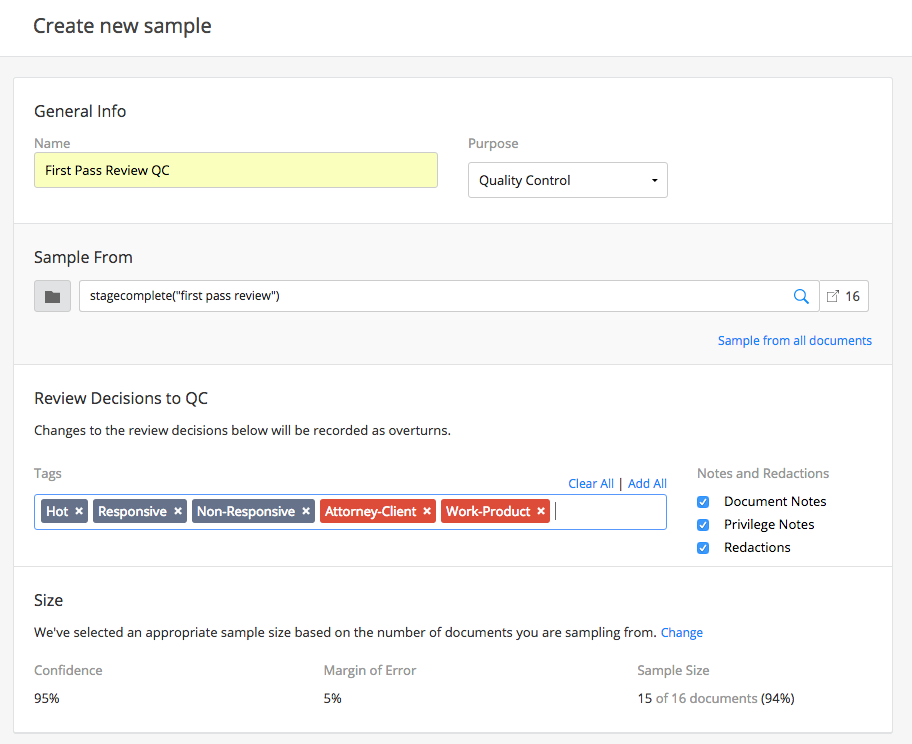 Here, choose your search query from which to obtain your random sample set. Next, decide which review decisions you'd like to quality control. You may conduct QC on tagging (e.g. coding) decisions, document notes, privilege notes, and/or redactions. Lastly, decided the size of the random sample. We recommend you maintain the system default of 95% confidence.
Next, log into the sample and have your trusted reviewers QC the sample set of documents.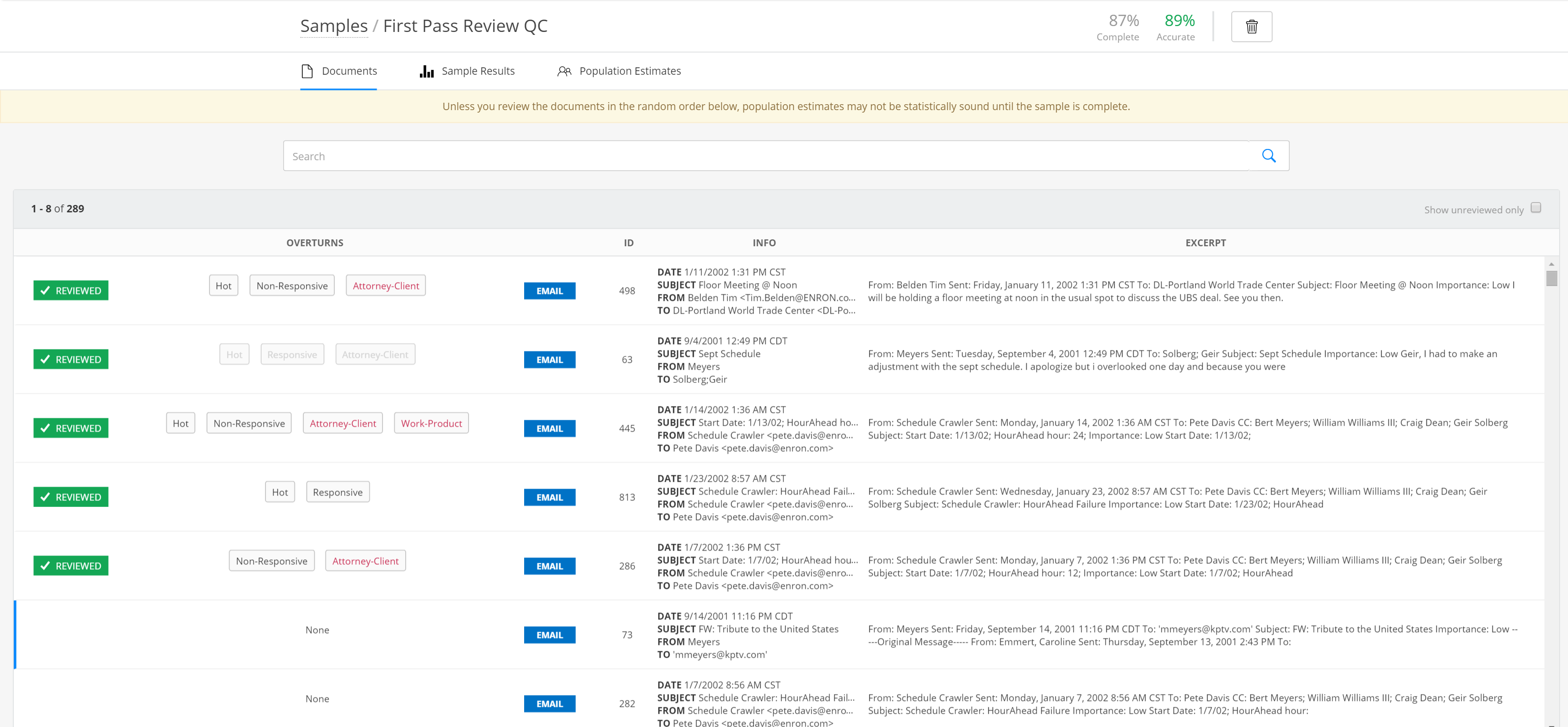 Within the document viewer, every time a trusted reviewer changes a tagging decision, document note, privilege note or redaction, these changes will be recorded as overturns.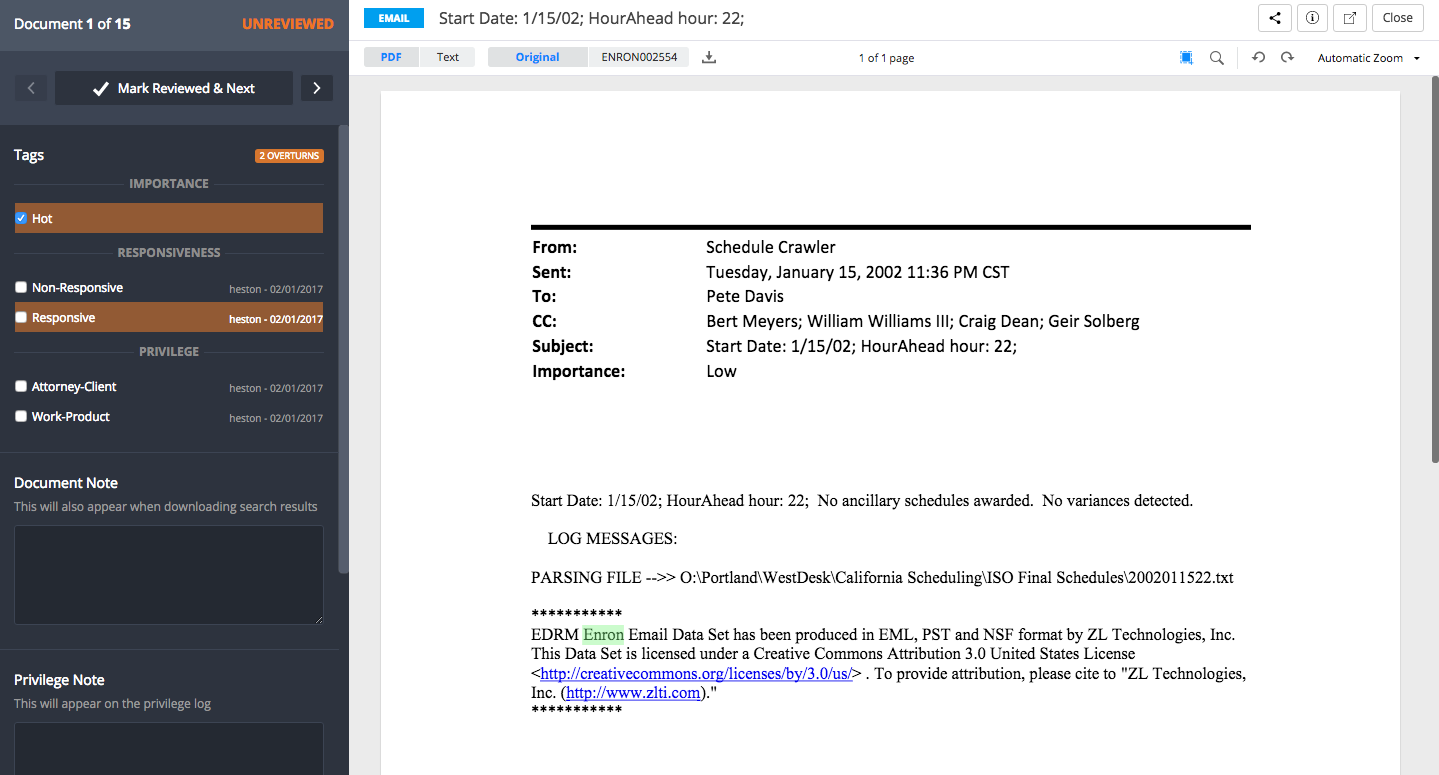 Once you've reviewed your entire sample set of documents, then log into the sample to analyze your sample under Sample Results.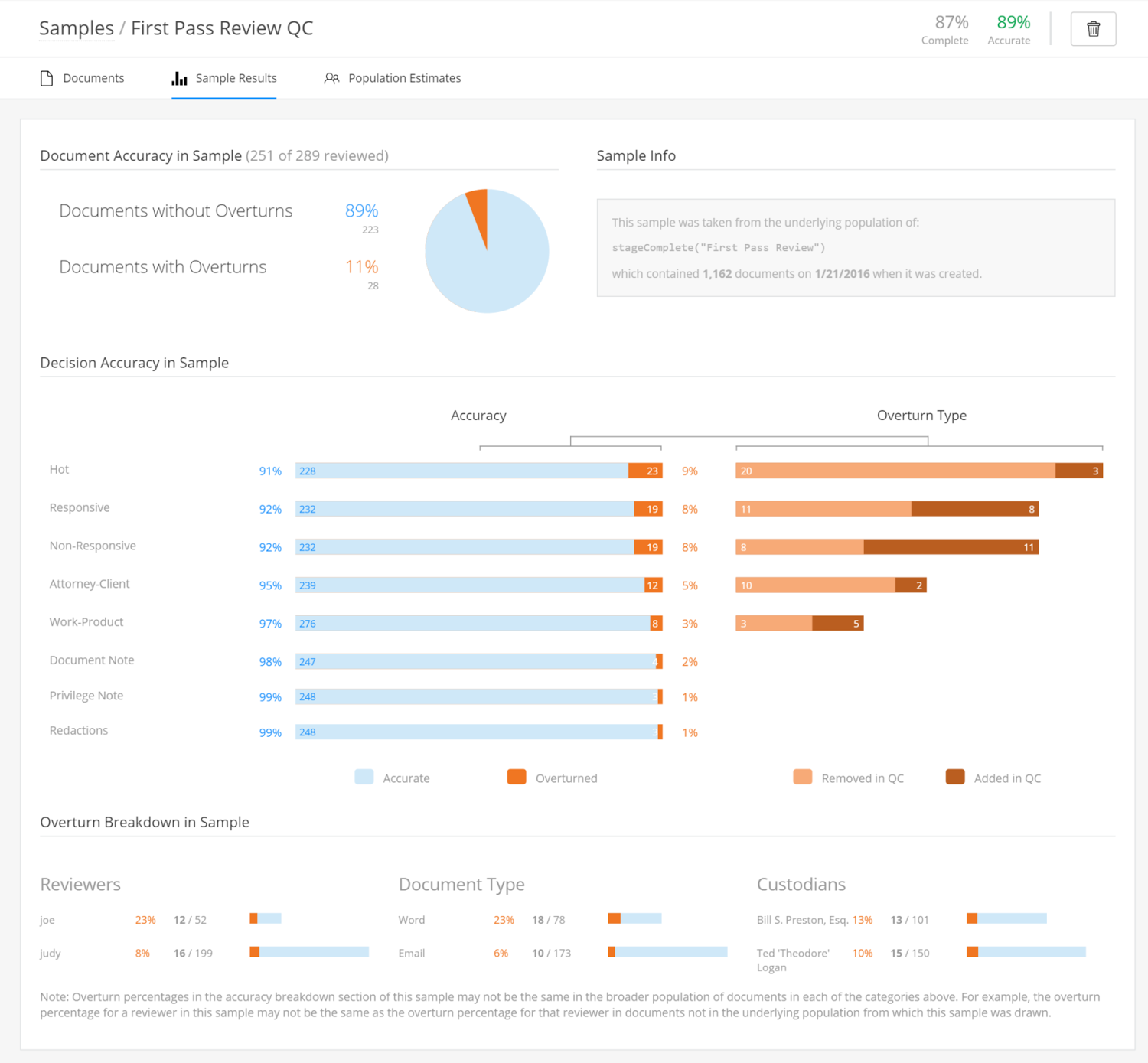 You may also extrapolate your sample QC to the entire corpus of documents by clicking on the tab Population Estimates.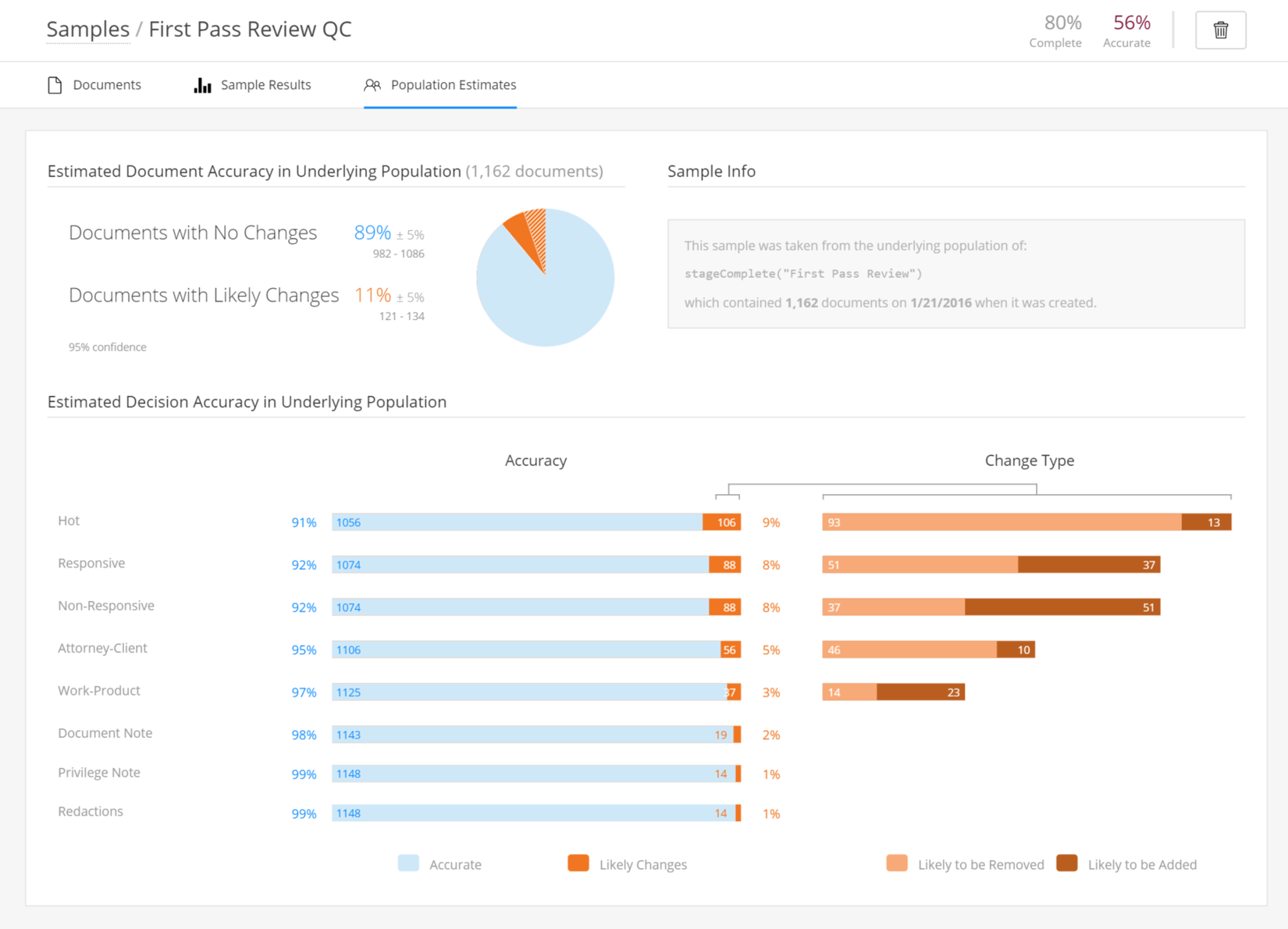 Look for Quality Control in your next database!