Workflow enhancements
Family-aware batching
Now in workflow, you have the option to include documents that are part of the family of any documents responsive to the source query. Furthermore, this option ensures that families are kept together in a batch. This will allow for more efficient reviewing of documents.

Email and notification when a reviewer is added to a stage
When you add new reviewers to a stage for the first time, you can now send them an email to let them know. An in-app notification is also generated. Reviewers can click the link in the email or notification to be taken to the review stage to which they have been added.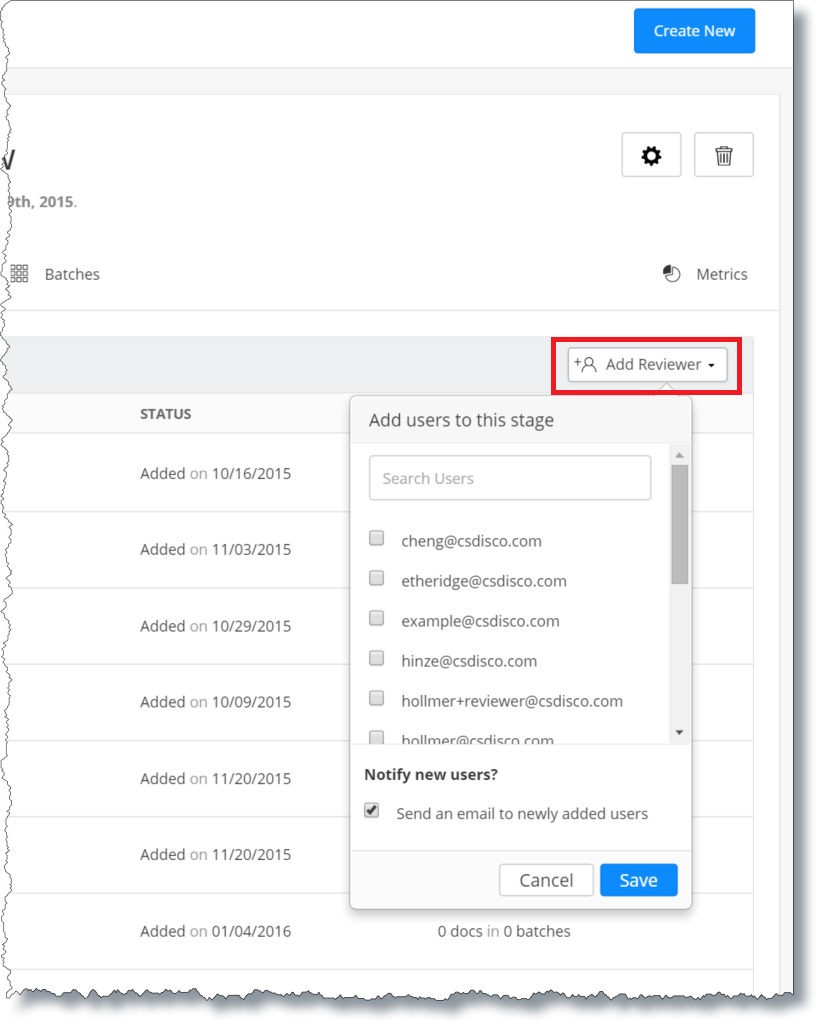 Select group of tags in decision pane builder
When you are building and configuring the decision pane for your review stage, now you can select a tag group to add its available tags for your reviewers. In the main menu, click Review Stages. Configure an existing stage by clicking on the gear icon for a given stage, or create a new stage. In the Review Decisions tab for the stage settings, when you add any of the tag review components, you will now see an option to select and include a group of tags in the decision pane. For example, if you have 10 tags in the Issues tag group, selecting the group will drop all 10 of these tags into the review component you have chosen.
Document review enhancements
Full-page redactions
Now you have the ability to redact entire pages and page ranges when reviewing documents. For example, when viewing a 10-page document, you can specify to redact pages 1, 3-6, 7, and 10. Then select a redaction color and reason before saving the redaction to apply it.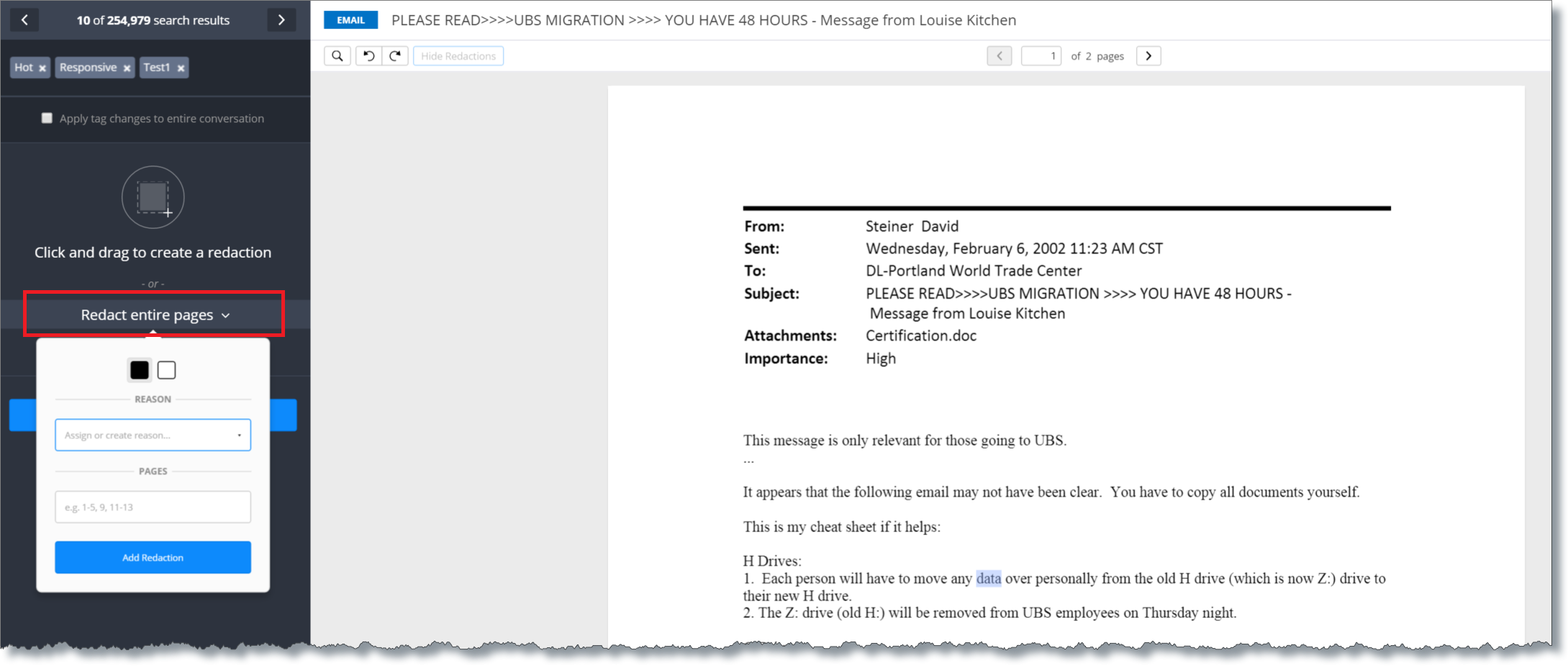 Share your documents from DISCO's document viewer
Share a single document with another DISCO user directly within DISCO. When viewing a document, you'll notice a share icon in the upper-right corner. Click the icon to share the document with a colleague or user via an in-app notification or email. This will allow any user (admin, reviewer, and restricted reviewer) to share documents with any non-restricted user (admin and reviewer). The recipient can then click the link in the email or notification to access the document once they log in with their credentials. Note that you cannot share documents with users who do not have credentials to your database in DISCO.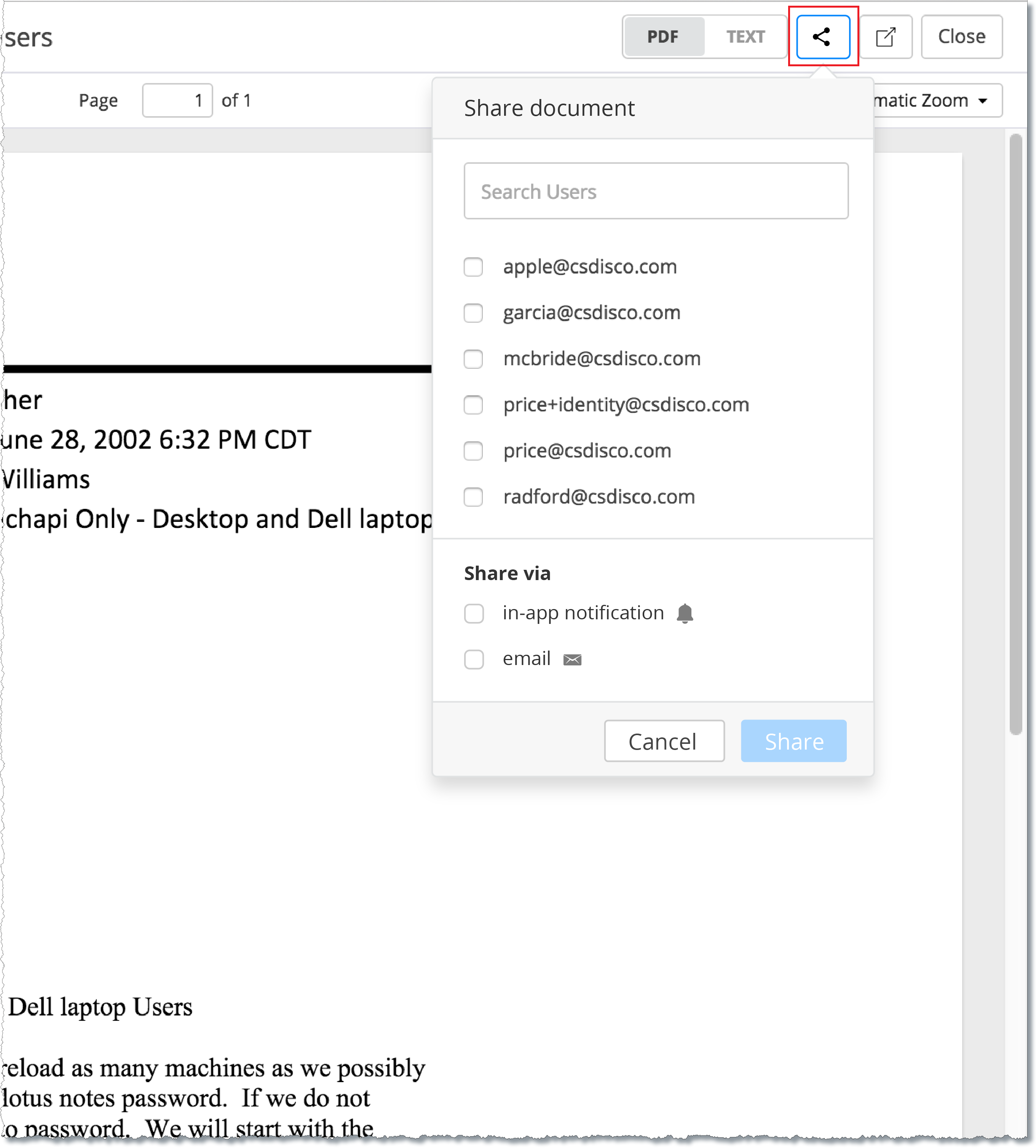 Increase redaction font size
You will also notice that now the font size for redactions is larger, improving legibility.
Multi-page arrows
When viewing a multi-page document, now you can easily navigate from one page to the next in that document using pagination arrows.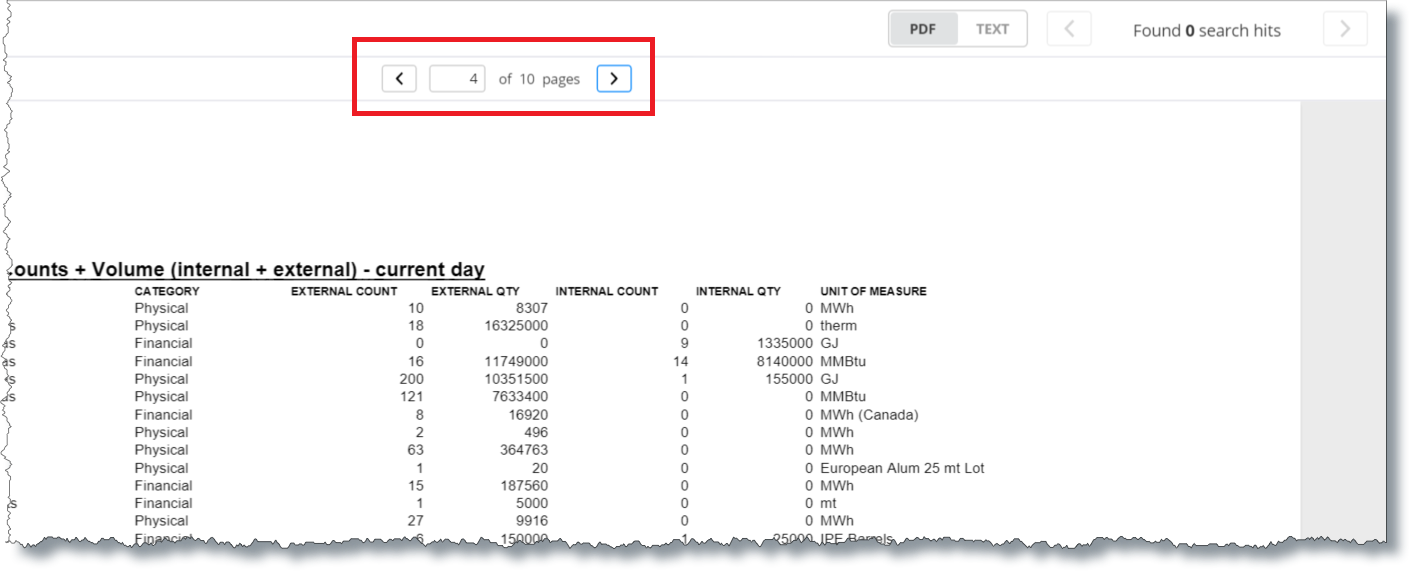 Databases on V1 of DISCO, launched before 2015, will not be receiving these updates.