DISCO detects certain kinds of hidden content in Microsoft Word, Excel and PowerPoint files. The types of hidden content we identify are revisions, hidden sheets, very hidden sheets, comments, and notes.

We have added an alert and metadata information to indicate which type of hidden content is present in the document you're reviewing. The presence of hidden content indicates to a reviewer that they should download the original to review the full contents of the document.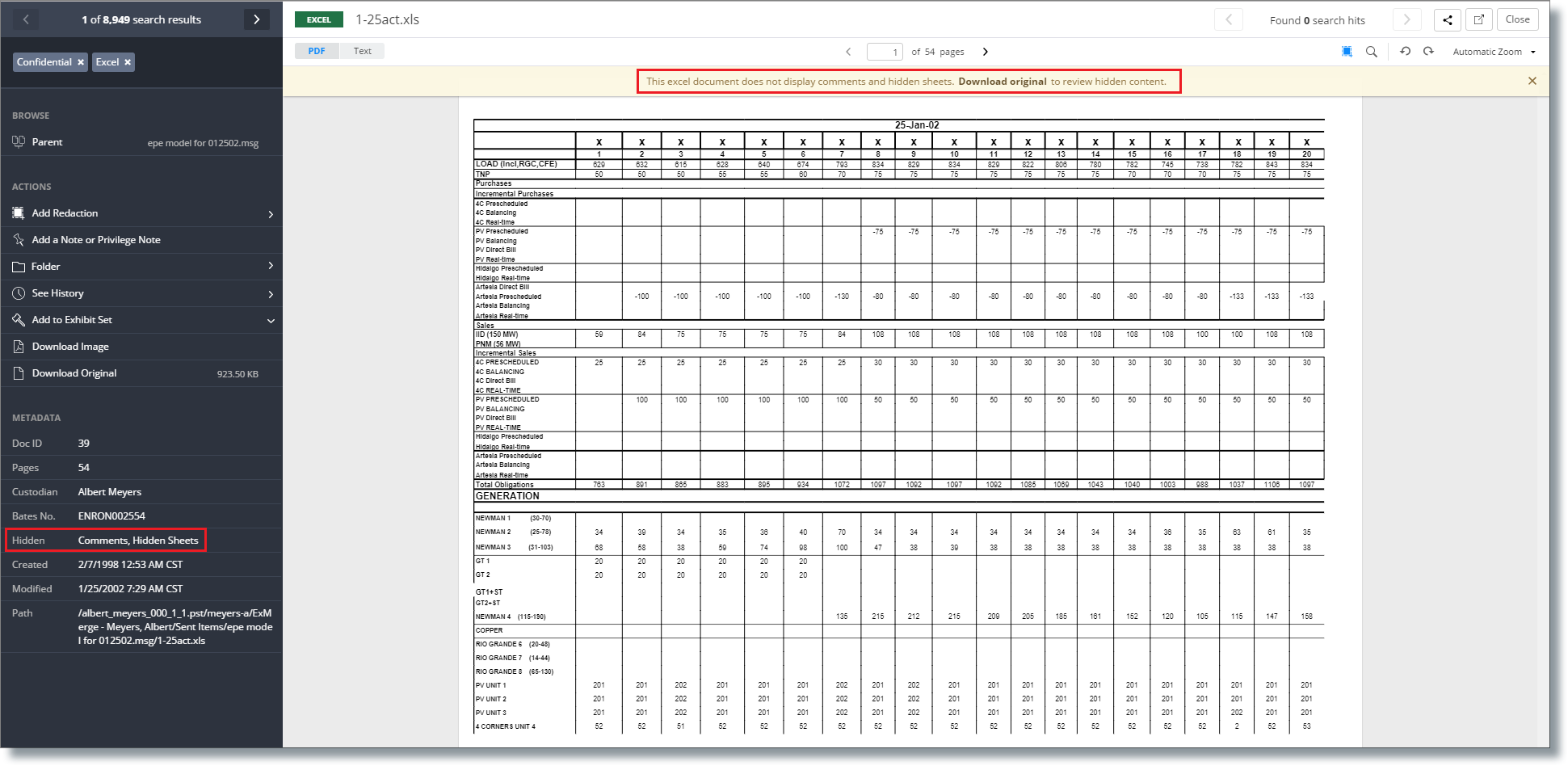 This feature is available in all databases created after March 26, 2016.