DISCO has changed the look of its folders feature. The folders icon is now consistent across all locations.
Next to the search bar:


In the All Results menu:


The Folders page features the same icon, but it is hollow with either a plus sign or a minus sign. The plus sign indicates that there are subfolders inside that are not currently being displayed. Click the plus sign to display the subfolders within the parent folder.
Parent folder not displaying sub-folders (plus signs displayed):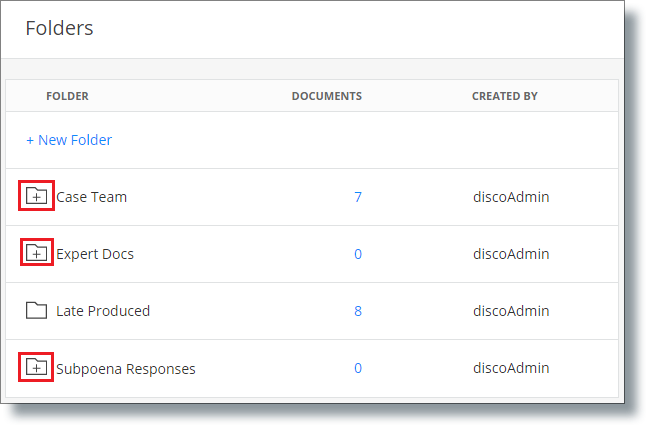 Parent folder displaying sub-folders (minus signs displayed):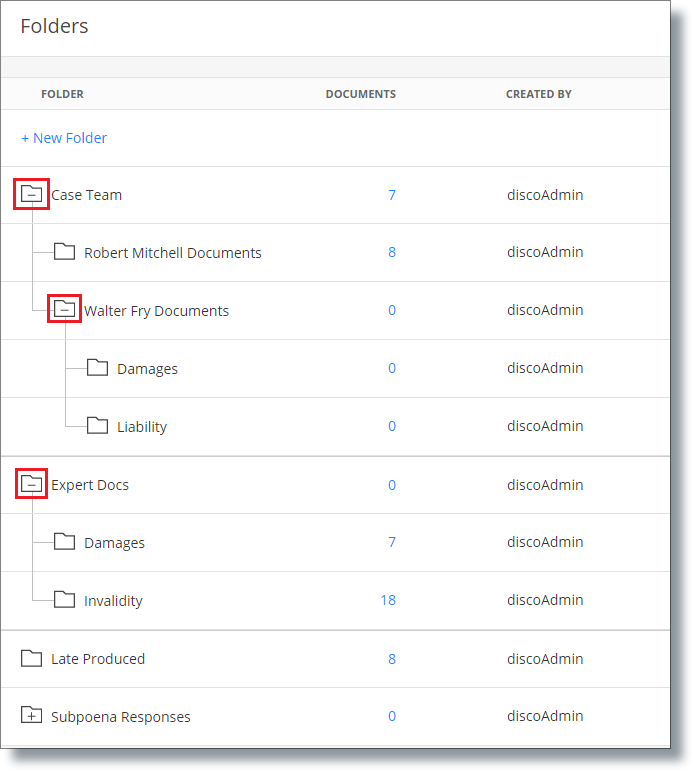 As you may have noticed in the image above, when you click the plus sign to display the sub-folders within the parent folder, the plus sign turns into a minus sign.
When browsing a folder on the DISCO home page, the browsing dropdown displays the hollow Folders icon, again showing a plus sign where there are sub-folders within the parent folder. The symbol for Documents not in any folder looks like a stack of papers:

When reviewing a document, the folders feature icon is shown as such:

When you click Folder in the document viewer, the display follows the same plus and minus sign sequence with the options to expand or collapse all folders:

The Folder icon updates are in effect in all matters and databases, regardless of creation date or version.