Previously, if a document had been produced, DISCO users did not have an easy way to see the produced version of that document. Not only was there not an easy indication of a document having been produced, but to view the produced version, you would have to download a file and open it separately. DISCO has developed the produced version feature to address this problem.
This new feature displays the produced version of a document if it has been produced in DISCO, in the document viewer by default. Furthermore, users can easily download any produced version of the document, and switch between the original version and the produced version.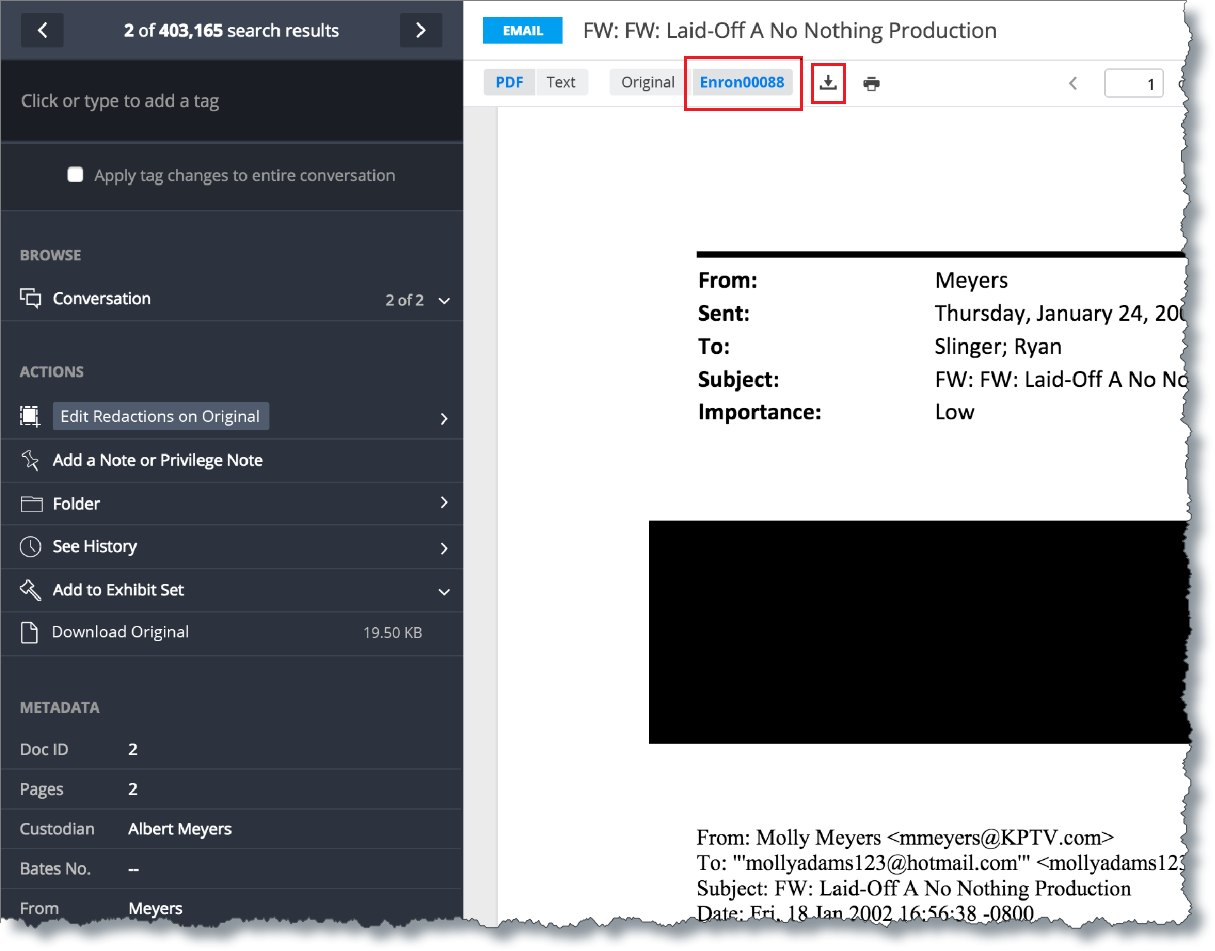 If a document has been produced multiple times, users can switch between the different produced versions. When they view other documents, the app will remember their selection and show the most relevant produced version of all subsequent documents. Additionally, any global terms and search terms will be highlighted on the produced versions, just like on the original version of the document. When viewing the produced version of a document, users can choose to see the PDF or the OCR text of that document.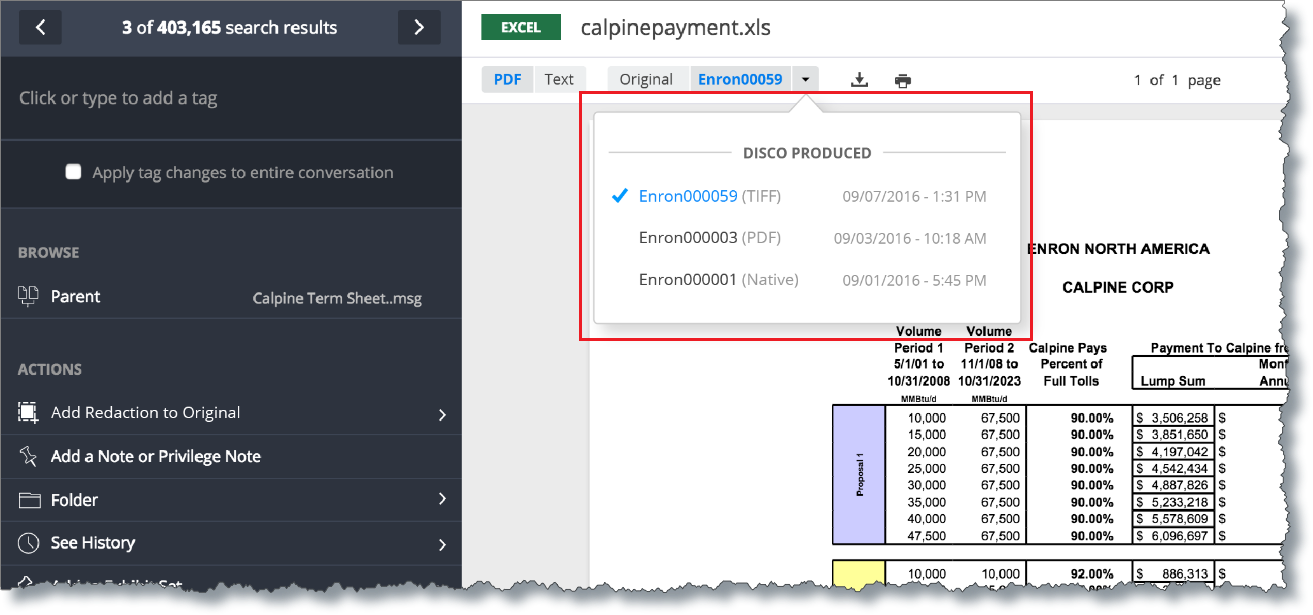 Note: If a document was produced as native and that version is selected, DISCO will display the produced slip sheet followed by the document.
This feature is available to all new databases created on or after December 6, 2016.