Thanks to tag propagation, reviewers can more efficiently complete the review process by automatically tagging related documents in accordance with their preferences. Users will be able to choose when to apply tag changes to family members or other emails in a conversation, so that tag propagation will fit their review workflow. For example, DISCO reviewers may want to ensure that all family members are tagged consistently so that they are included in a production, privilege log, or exhibit set. With tag propagation, reviewers can elect to change their family propagation setting so that the entire family is tagged whenever a tag change is made to a document.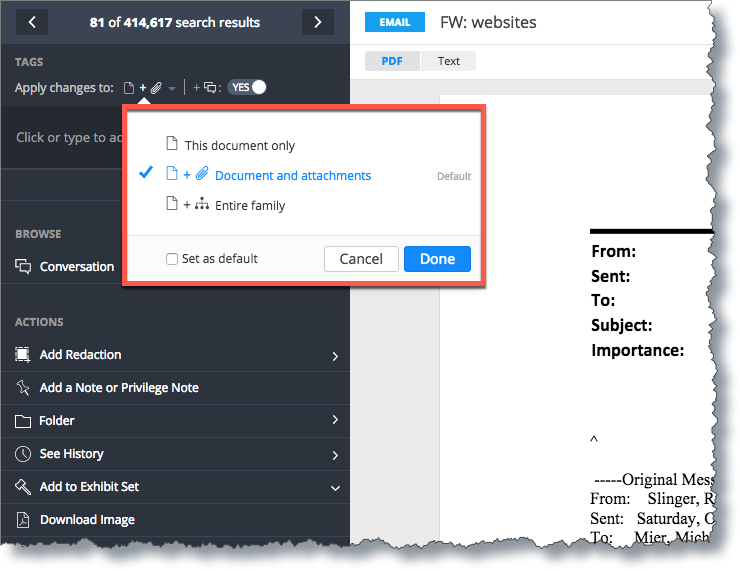 For more information, see Propagating tags.
This feature is available in all new databases created on or after December 6, 2016.