In the past, DISCO users could not create a custom field outside of the standard available fields that can be used to capture additional information. With DISCO's fields feature, admins can create fields that will then be available for users to edit when viewing a document in the document viewer or reviewing a document in a review stage.
This feature introduces two key capabilities:

The ability for users to easily create custom fields that they can use and edit when reviewing documents.
The ability to control which users have visibility and access to these fields.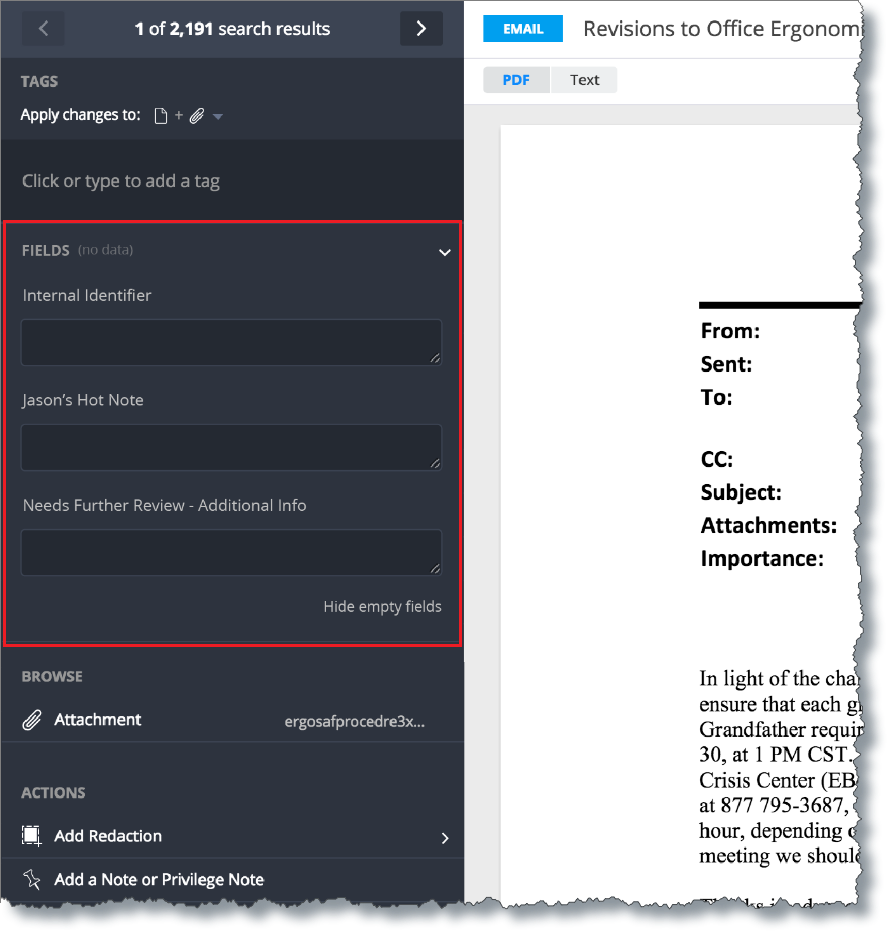 An admin in the system has the capability to control user access to each field. This access control is beneficial in certain situations, such as a joint defense case or a case with multiple teams. If there is confidential information that needs to be stored and connected to a document, this confidential information will only be accessible to the users who have been granted permission.
Searching document fields
Users can search to find documents containing specific words in fields. Additionally, users can use search documents that contain data in any given field.
For more information, see Creating and using fields.