In 2017, we increased the number and detail of ingest exceptions shown in our downloadable ingest reports. Now, these ingest exceptions are searchable, visible in document metadata, and available to add to custom views.
Using search builder to search for documents with ingest exceptions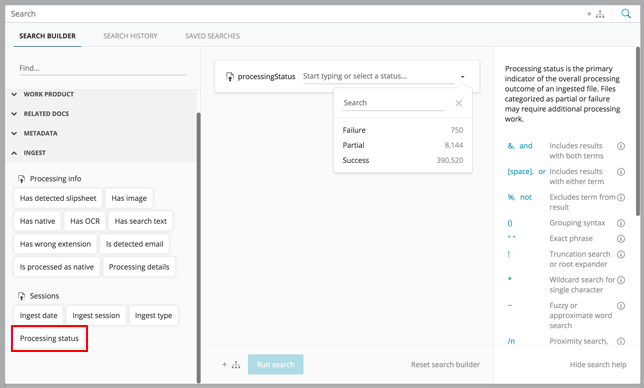 Ingest exceptions added as columns in a custom view

Enhanced searching and visibility for ingest report fields are available on all new databases created after January 29, 2018.
Learn more about:
Have additional questions? Please contact support@csdisco.com.