The following fields have been added to the Ingest Report and are now available to export to a custom report.
| | | |
| --- | --- | --- |
| Billing Size | Has Image | Ingest Type |
| Custodian | Has Native | Is Detected Email |
| File Extension | Has OCR | Is Processed as Native |
| File Size | Has Search Text | Processing Details |
| Filename | Has Wrong Extension | Processing Status |
| File Path | Hash | Type |
| Has Detected Slipsheet | Hidden Content Summary |   |
| Has Hidden Content | Image Size |   |
You can create a custom Ingest Report containing only the documents and only the fields you select by combining search, custom views, and document list export. To do this, follow these steps:
Search for the documents you want to include in the custom Ingest Report. You can search by any of the ingest report fields or run any other kind of Disco search.
Create a custom view that includes the specific ingest fields that you want to include in your custom Ingest Report. You can include any or all of the Ingest Report fields listed above as well as any or all of the other Disco fields available in custom views.
Click on the Export Document List icon to export your search with your new view.
Selected fields will be exported to Excel.  In the document list view, fields that start with "Has" or "Is" will display either a "Checkmark" to indicate "Yes" or will be blank to indicate "No."  In the Excel export, these fields will be populated with either a "Yes" or a "No."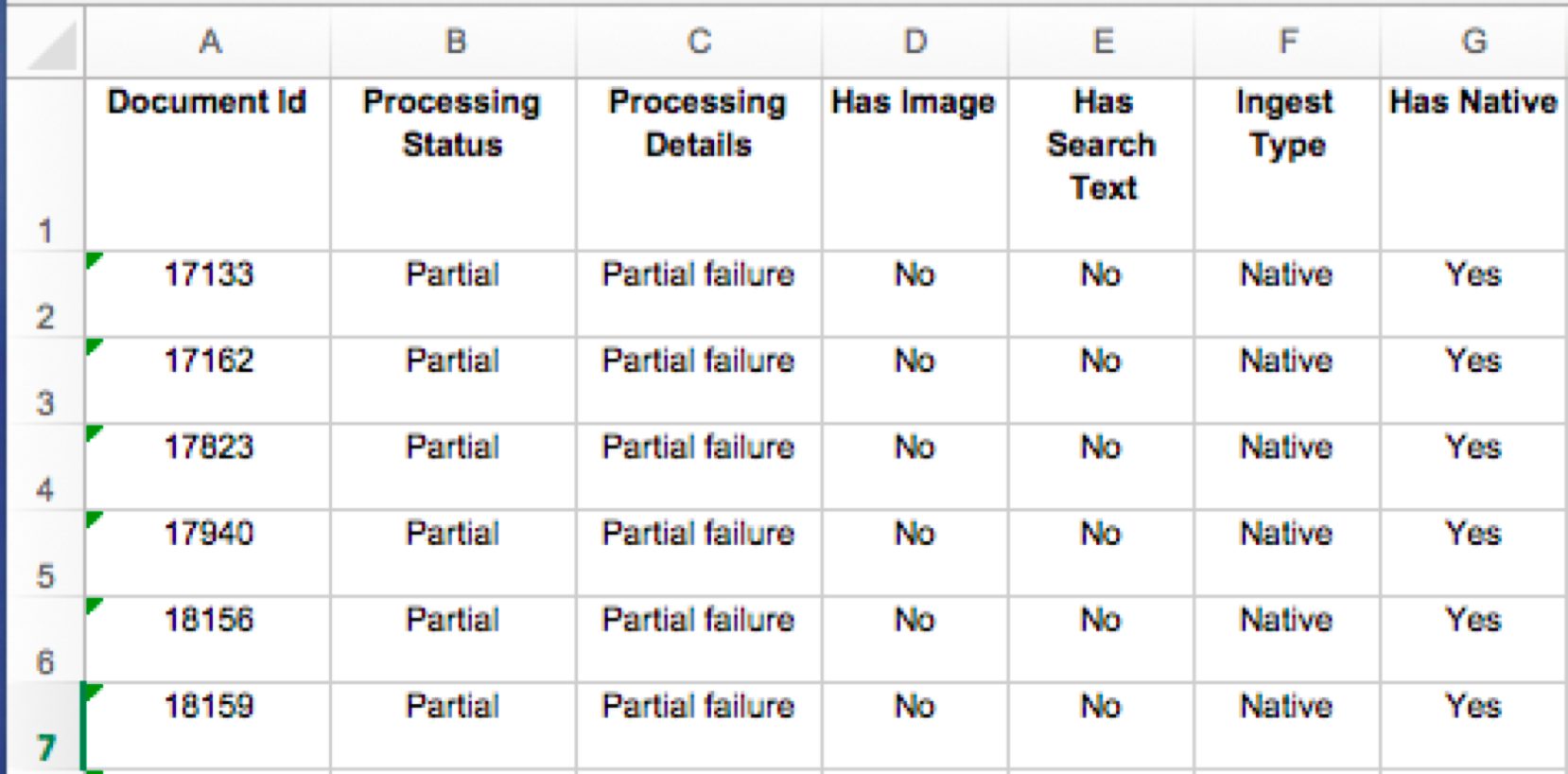 Enhanced export options for Ingest Reports are available on all new databases created after January 29, 2018.
Use these links to learn more about:
 Have additional questions? Please contact support@csdisco.com