Batch Print now supports three new options:
1) For documents selected to be printed as natives, also include images. Images cannot be created for some file types, such as audio and video.
2) Include text files for documents being batch printed.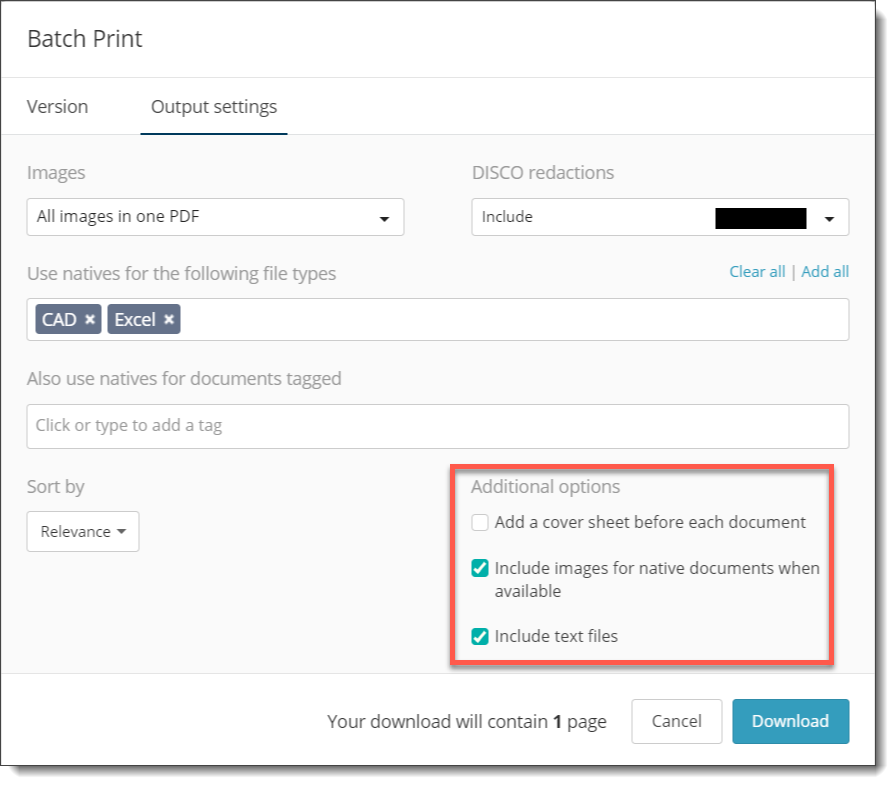 3) Specify documents to print as native by tag (in addition to by file type).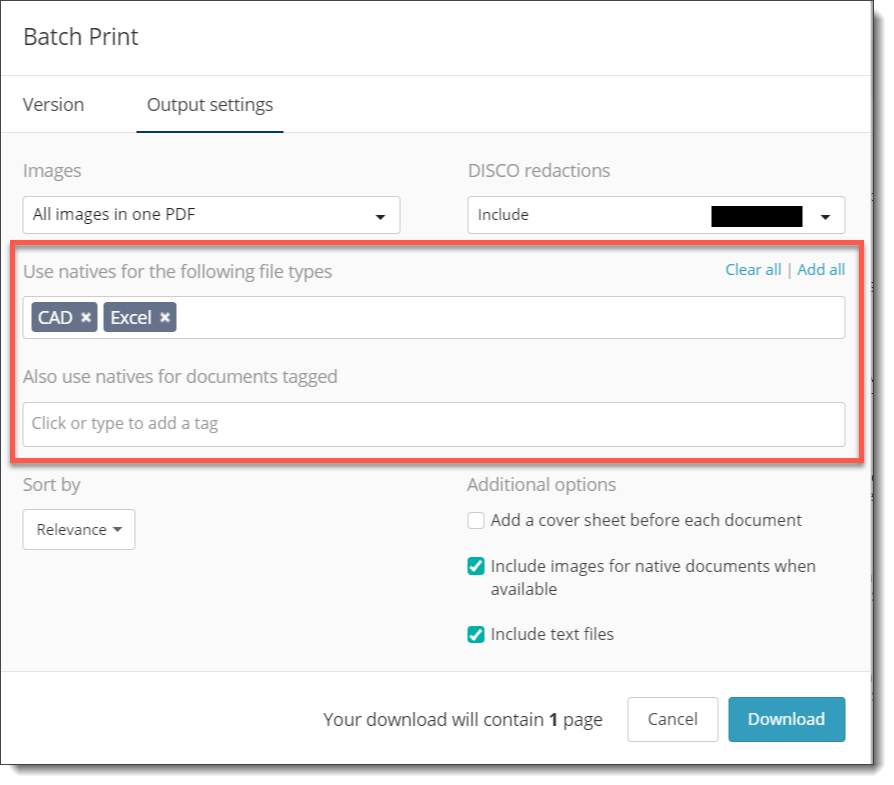 Enhanced Batch Print options will be available on all new databases created after March 26, 2018. 
Use these links to learn more about:
To learn more about this and other DISCO features, you can access our Knowledge Base or contact support at support@csdisco.com.