Batch Print creates print-ready PDFs of selected documents for downloading. Exported documents can be used to attach to filings, to print to paper for witness preparation or binder creation, or for general viewing outside DISCO.
To start, search for or select the documents you want to export and click on the Batch Print icon. See Performing mass actions for more information.
Selecting Batch Print Versions
Select which version of the documents you want to Batch Print. Choose to print the Original version with or without the DISCO ID or any Bates-stamped version by Bates prefix.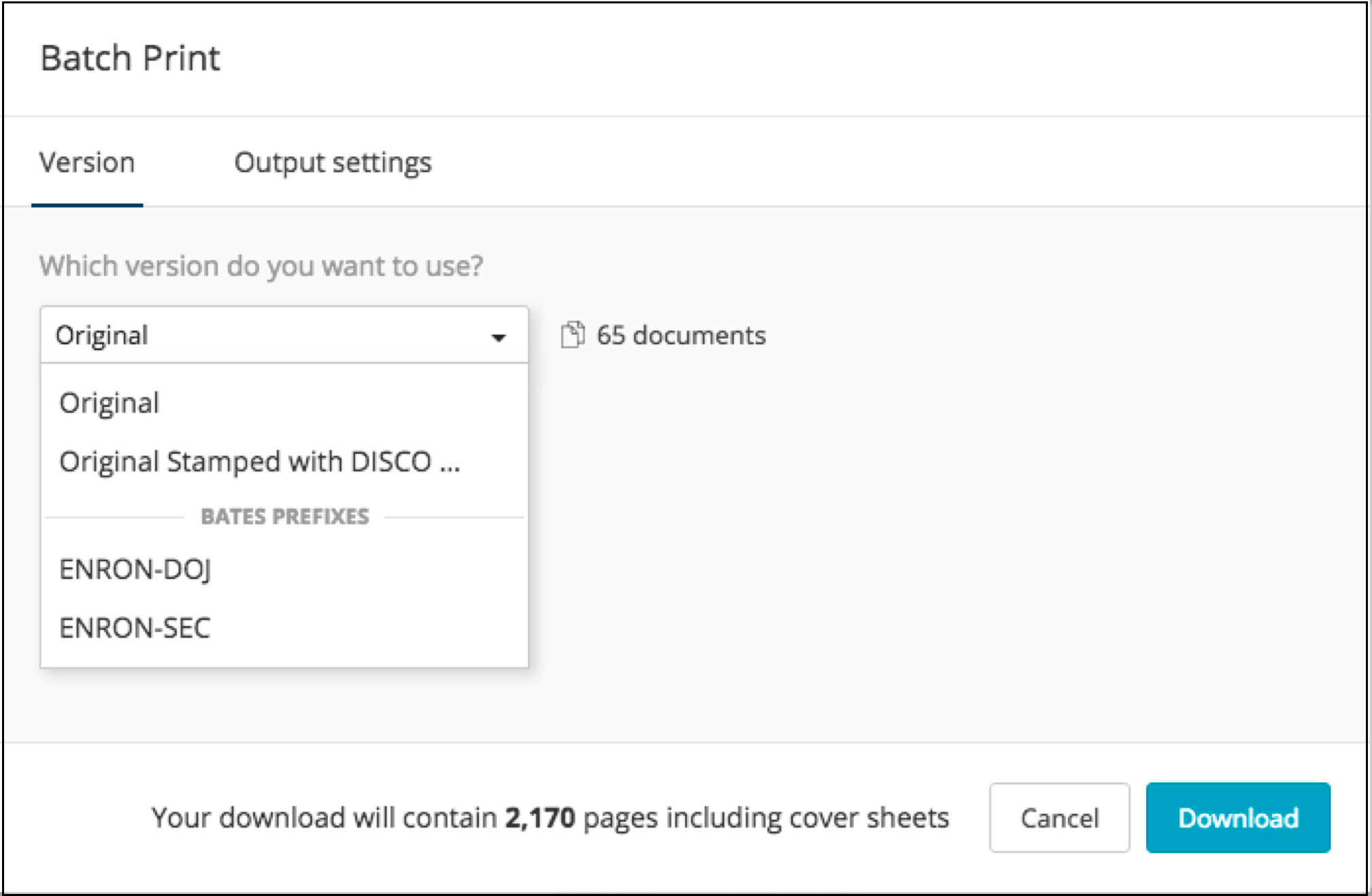 Use the dropdown list to select document versions. With each choice, you will see how many documents meet your selection and how many documents remain. 
For example, in the image below, 32 documents are selected to export with the Bates prefix ENRON-SEC.  You can then choose to print the remaining 33 documents with the Original image, with a different Bates prefix, or None (don't print them).
Select versions of the remaining documents and DISCO will display the document count for each along with a total page count.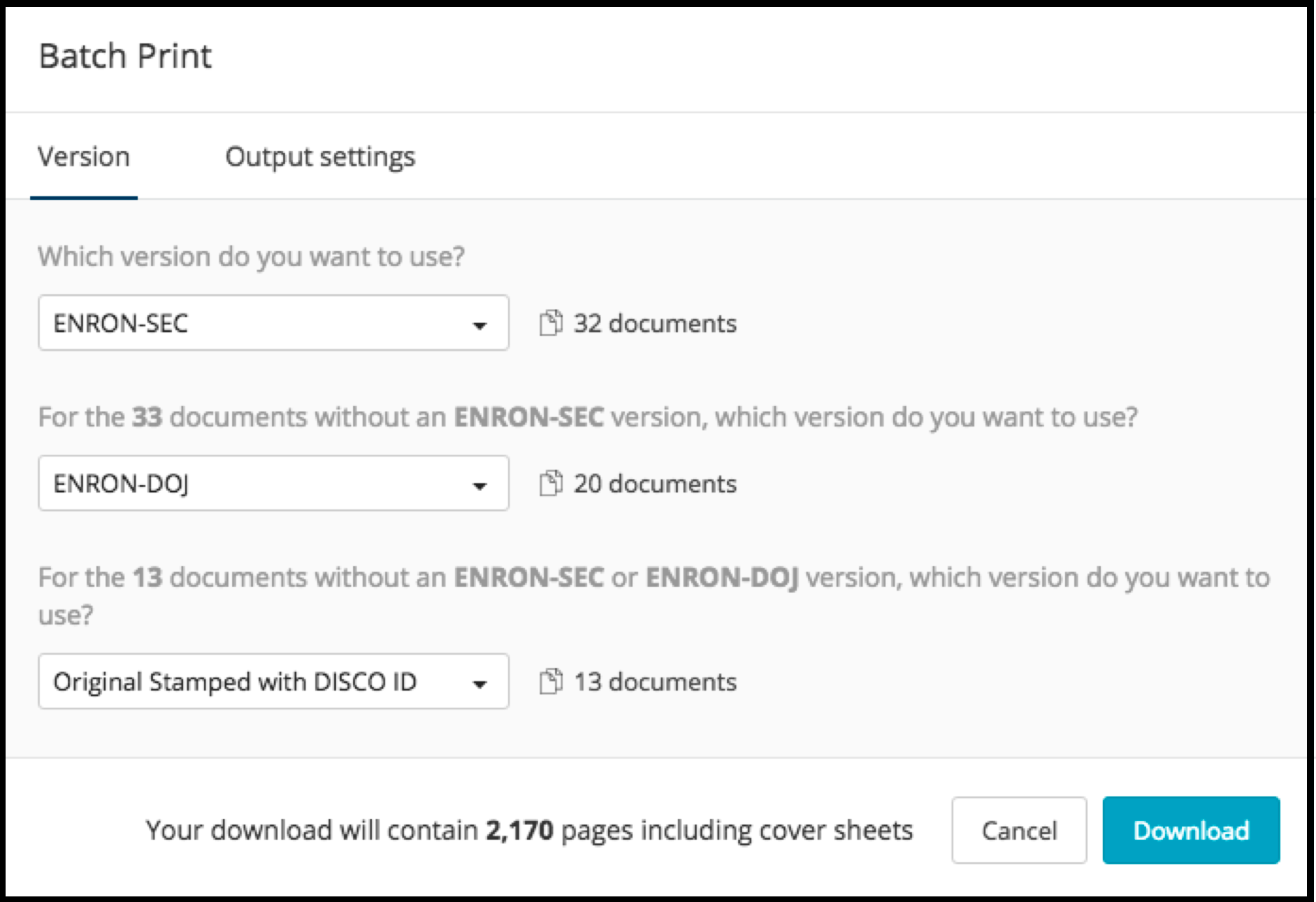 If you choose a Bates prefix that has been applied to the same set of documents more than once, you will have the option to print documents with the lowest Bates numbers, the highest Bates numbers, or all Bates stamped copies.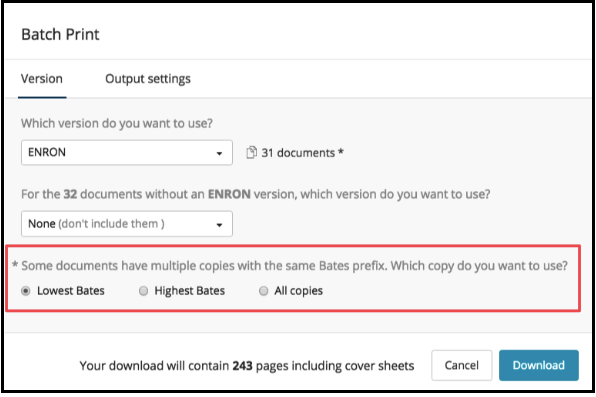 Downloading
Click the Download button to export the documents using the default output settings:
One PDF for all documents with cover sheets before each document
Any redactions created in DISCO are permanently applied to the image
Native file and slip sheet instead of images for CAD, Excel, audio, video, and unknown file types
Documents sorted by the order selected in the List View
You can modify your batch print output settings at any time. See Understanding batch print output settings for more information. Also, you can hover over the "i" icons throughout the interface to get more information about each setting.

Use these links to learn more about:
Have additional questions? Please contact support@csdisco.com