When a folder is created, you can restrict access to any existing role or user.  To start go to MENU > SETUP > Folders and click the + New Folder button.

You will need to name the folder and select which users will be given access.  Folder permissions will control the access to the folder but do not permit the documents within.
You can give full (Manage) access to only yourself, to everyone in the database, or define a custom set of permissions.  Database Administrators always have Manage permissions on all folders.

Select Custom to choose which users and/or roles will be assigned one of the following four levels of folder permissions:
None: User will not be able to see that the folder exists.
View: User will be able to see the folder and the documents it contains.
Use: User will be able to add/remove documents to the folder.
Manage: User will be able to delete the folder, add subfolders, and configure its permissions.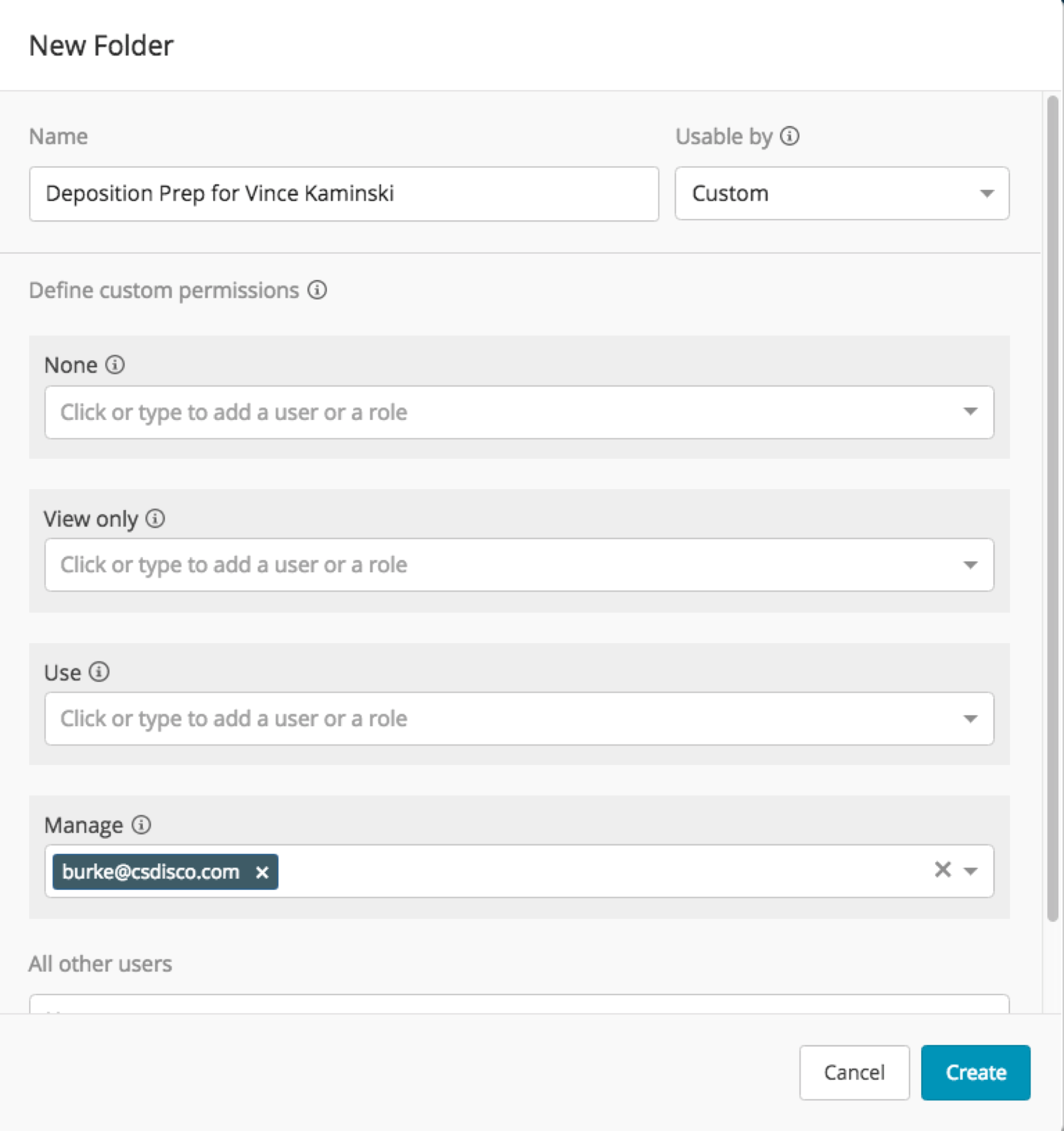 To define your folder permissions, use the drop-down list or type the specific role/username into the box below the desired permission level.  The Administrator role will not be listed in the drop-down because they will automatically be assigned Manage permissions.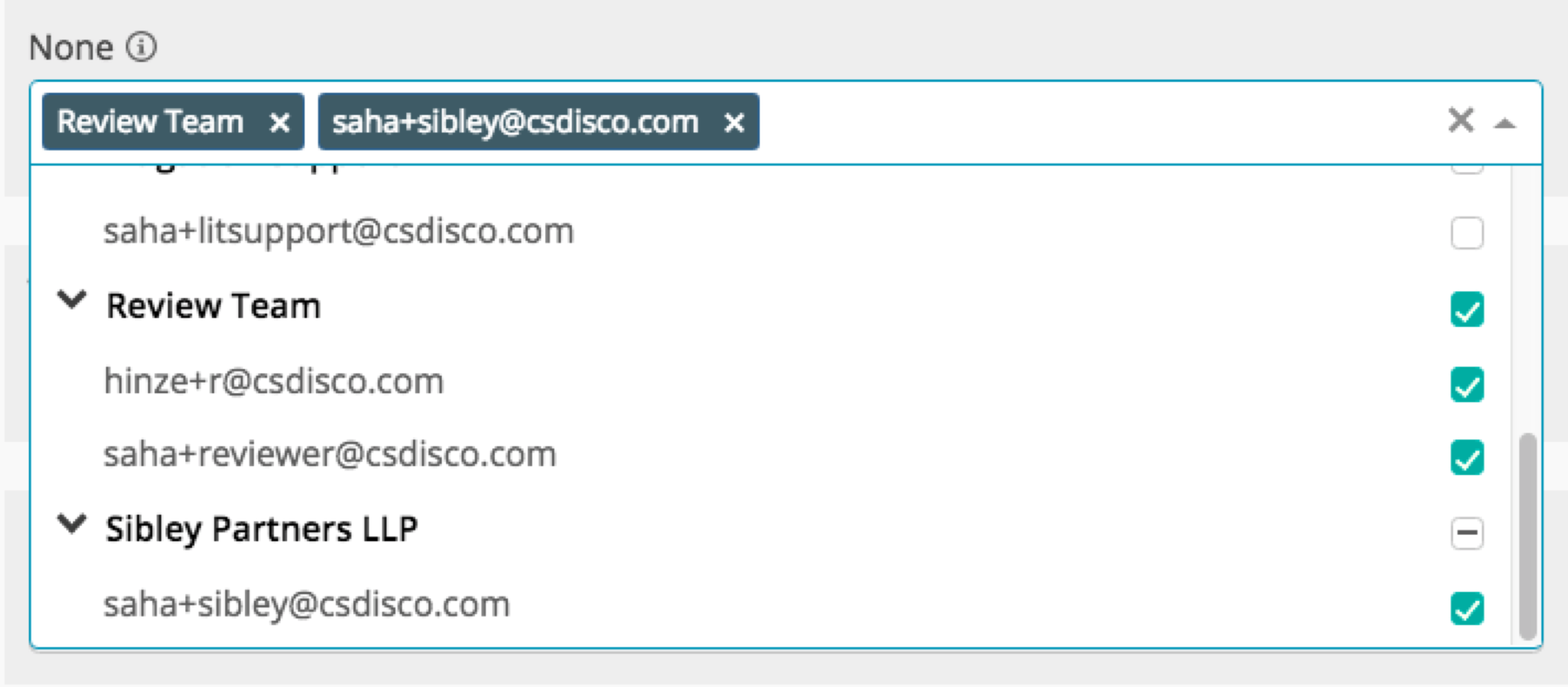 In addition to assigning permissions to specific users or roles, you can also assign a default permission for all other users. Use the drop-down list under All other users to set this permission.

When you are done with your selections, click Create at the bottom of the screen.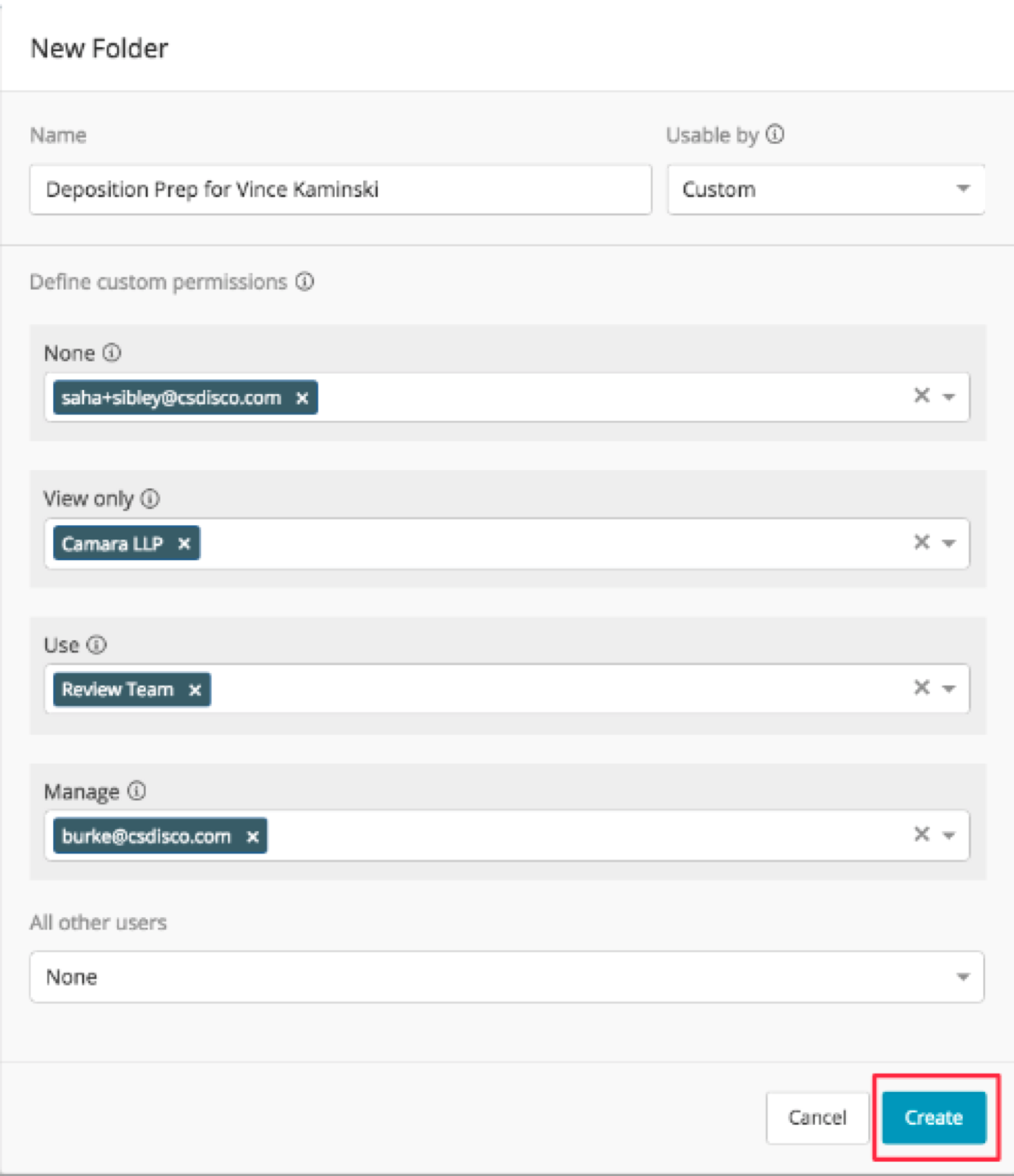 Your new folder, displaying your permission settings, will appear on the Folder Management Screen.

Hover over the word Custom to view the specific permissions for that folder.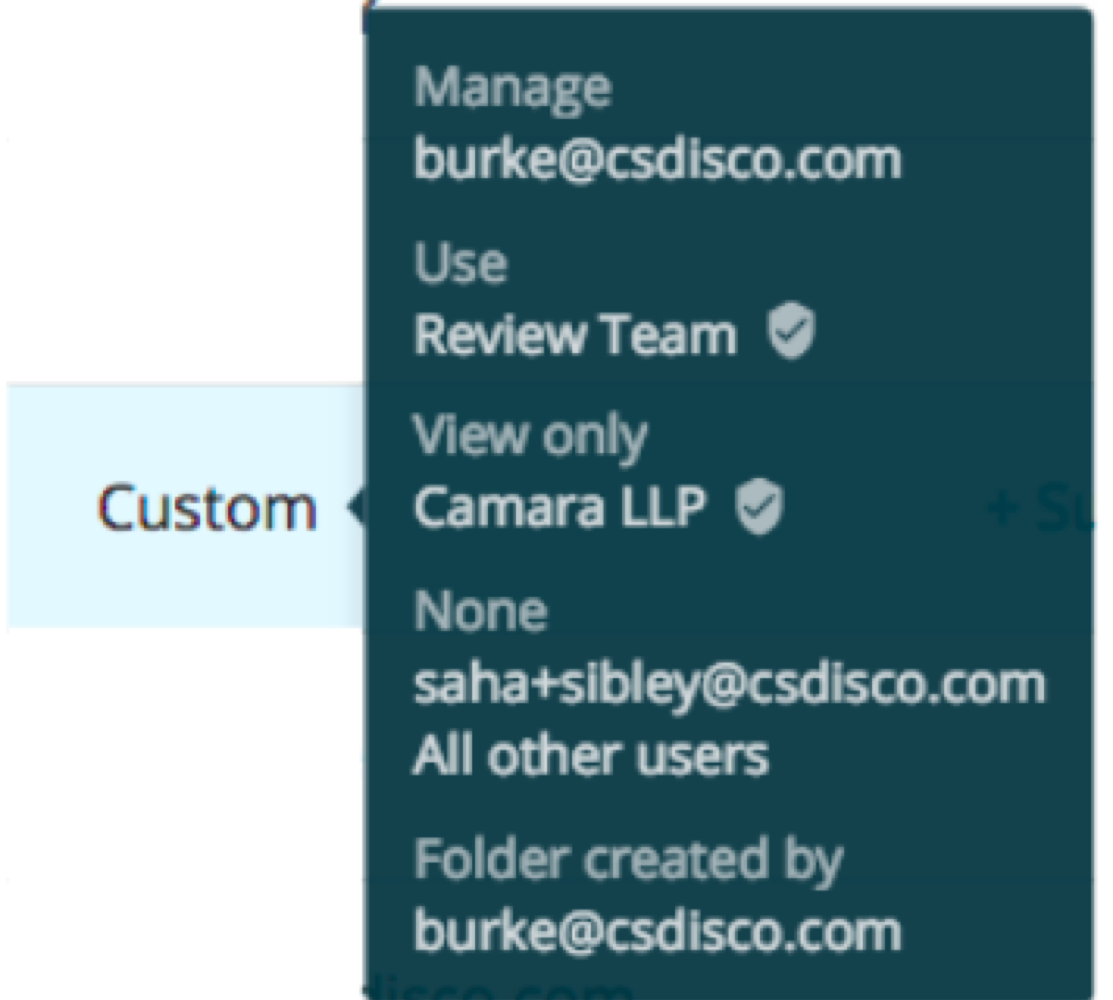 As you add subfolders, you can choose to assign the same permissions or different permissions to each.

Use the checkboxes to mass edit folder permissions.  Select the top level folder and DISCO will automatically select all subfolders.  Click on the Pencil icon at the top right of the screen to standardize permissions on all selected folders.

Have additional questions? Please contact support@csdisco.com