Folder permissions let you control who can see, use, and manage your folders. These permissions control the access to the folder but not the documents within.
When you create a folder, you can make it private (accessible only to you) or public (accessible to everyone on the database) or create a custom set of permissions for it. 
When you select Custom, you can control which users or roles have each level of access to your folder:
None: User will not be able to see that the folder exists.
View: User will be able to see the folder and the documents it contains.
Use: User will be able to add/remove documents to the folder.
Manage: User will be able to delete the folder, add subfolders, and configure its permissions.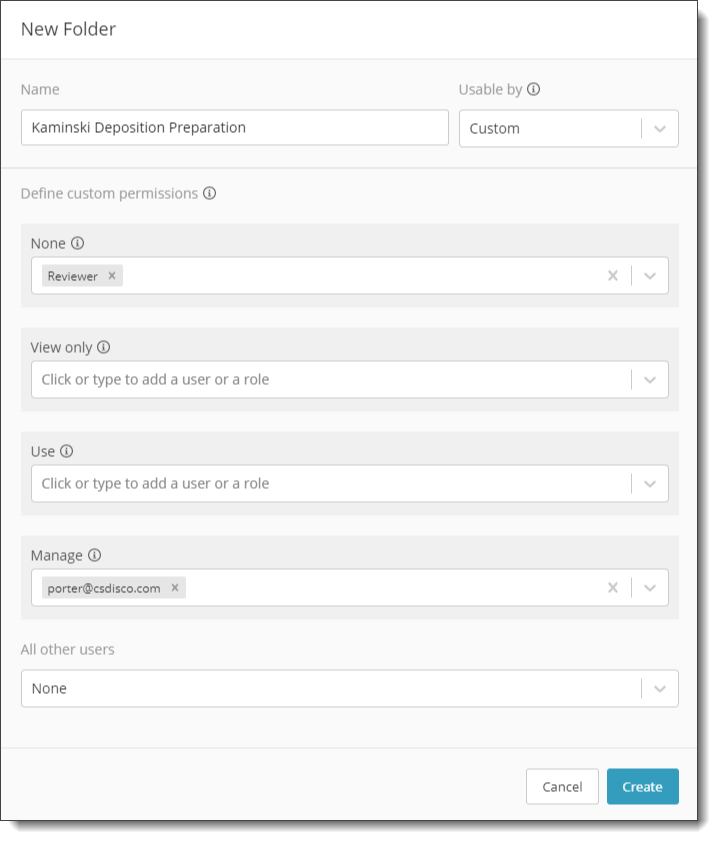 For more information, see Adding permissions to folders.