Custom stamps in production
DISCO has added the ability to add custom stamps to a production based on document tags.
When adding a custom stamp, you can add any custom text, choose from six locations on the document, select red or black coloring, and indicate whether you want the stamp added to the relevant documents' file names.
To the right of your selection, you'll see a preview of your stamps that changes automatically when you add, remove, or change a stamp. In addition to the Bates stamp, you can add up to 9 custom stamps to your production!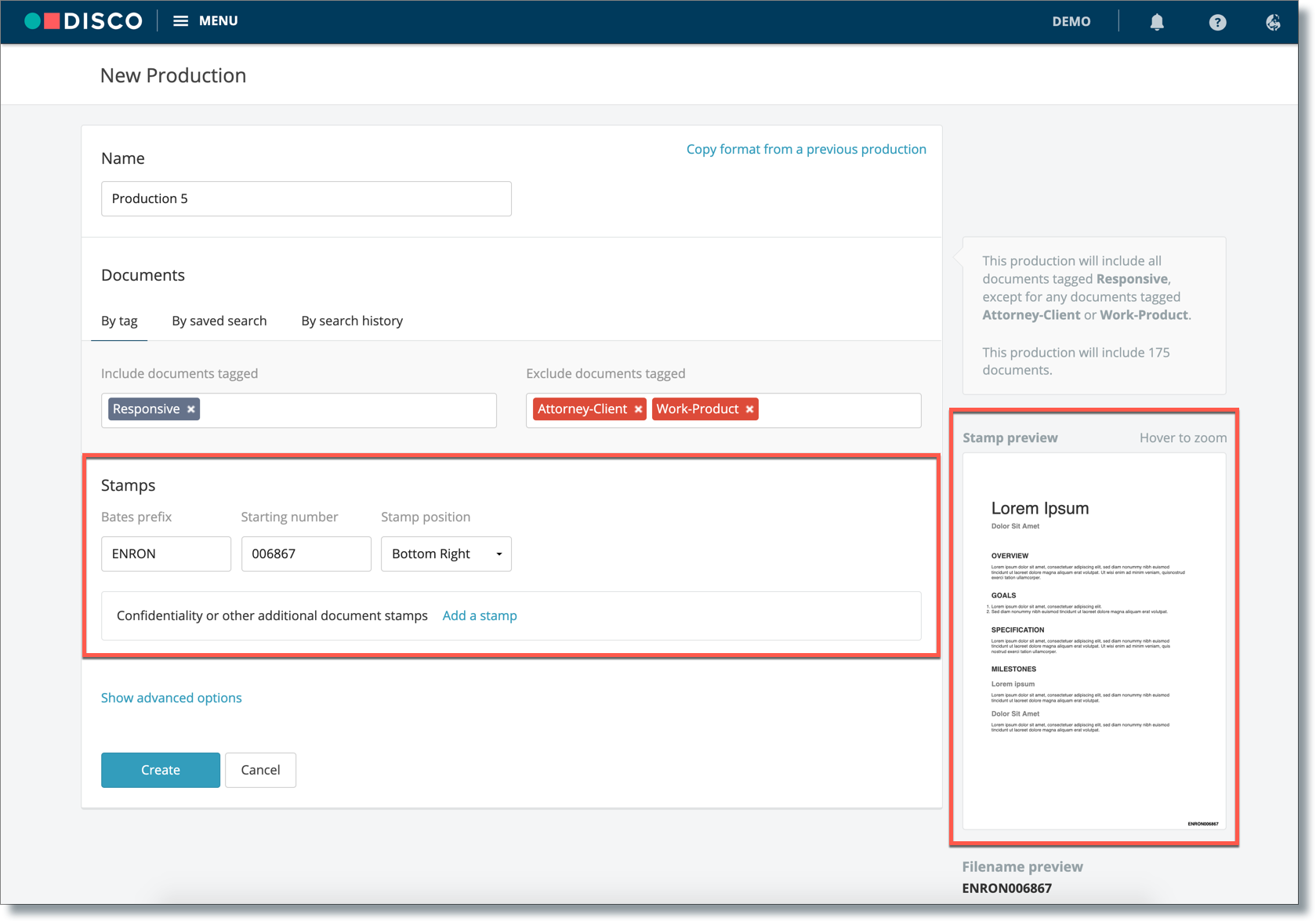 Workflow metrics permissions
You can now restrict or give access to workflow metrics based on a user's role. This is done in the Feature Permissions section when you edit a role's permissions.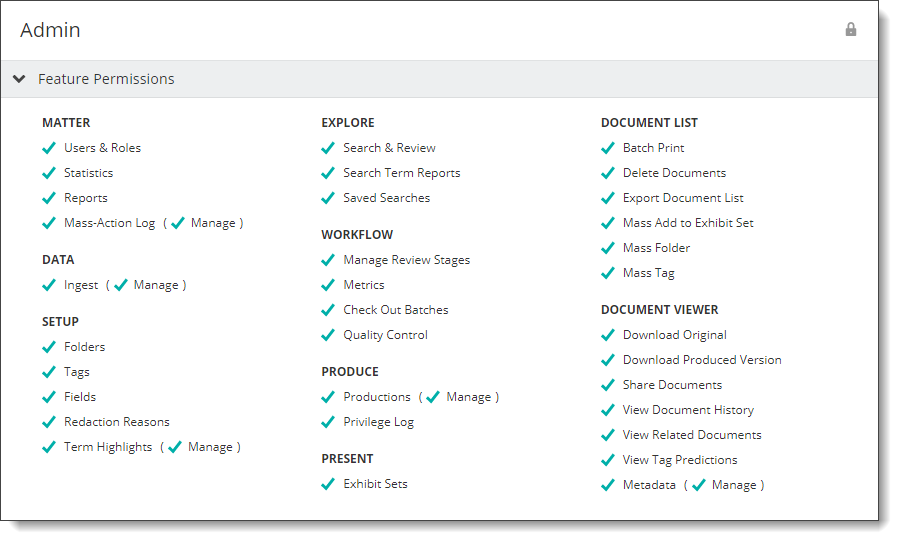 One way to use this permission set is to create a role that only has access to the workflow metrics. The people in this role can check the progress of the review without accessing the broader application.
These features are available in all new review databases created after August 13, 2018.