Terminology
The terms matter and review database (or just database) refer to two different things: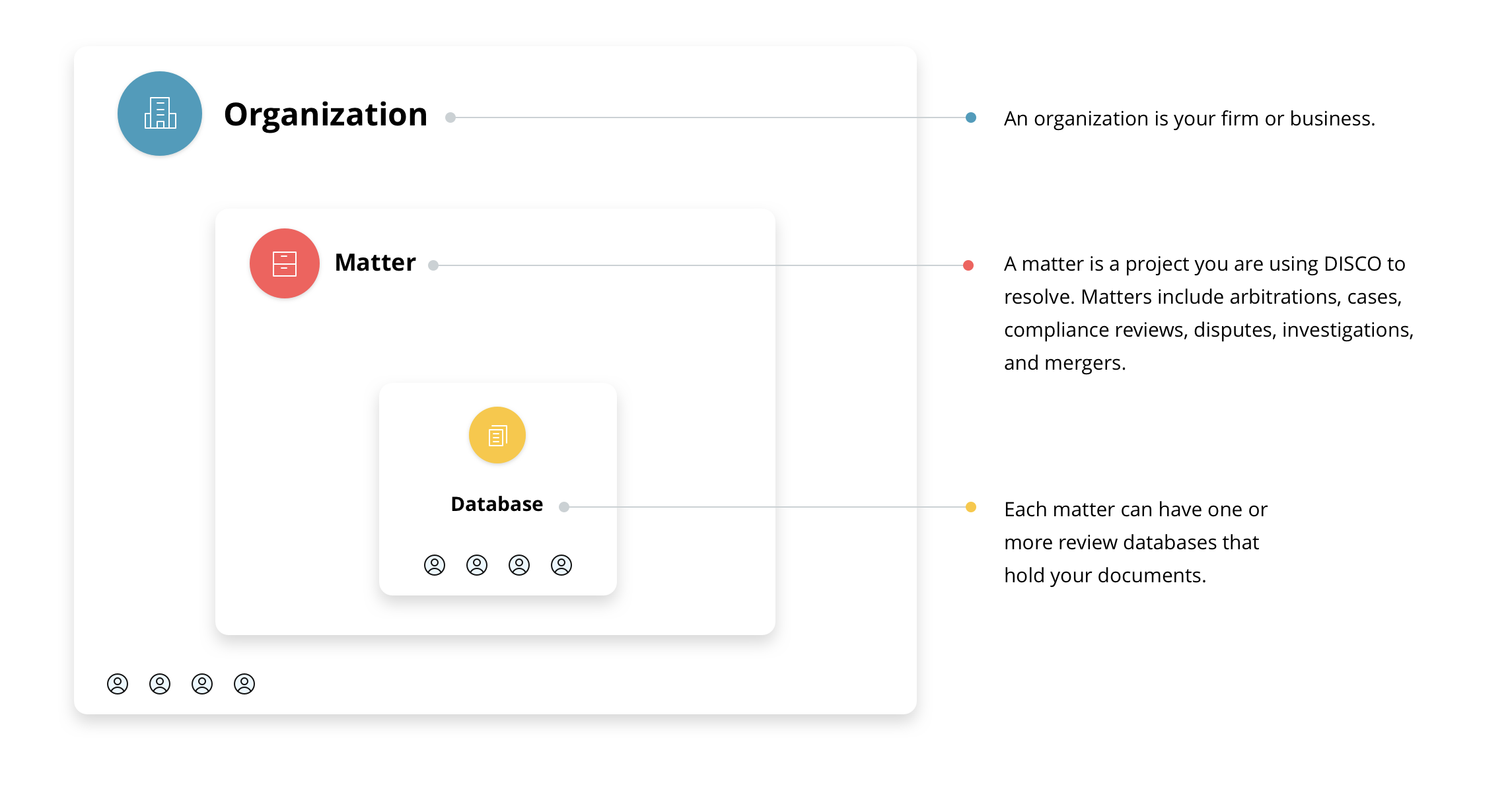 There are two kinds of users in an organization. Internal users are those that belong to your organization, such as a partner, associate, or paralegal. External users are those that do not belong to your organization but have been granted access to one or more of your organization's review databases, such as an expert witness or co-counsel.
There are also two kinds of DISCO accounts. Organization accounts are for the firm or business and are accessible only to organization admins. User accounts are for individual users.
As a current customer of DISCO, you will receive an organization account. Only organization admins will have access to this account, which will give you access to the organization manager, where you can add, edit, and delete all matters, review databases, and users associated with your organization.
Functionality
All users are navigated to the My Matters page after logging in. This page shows all matters and review databases that you are working in. Even if you are an organization admin, the My Matters page will not show all your organization's matters, just the ones you've been individually added to.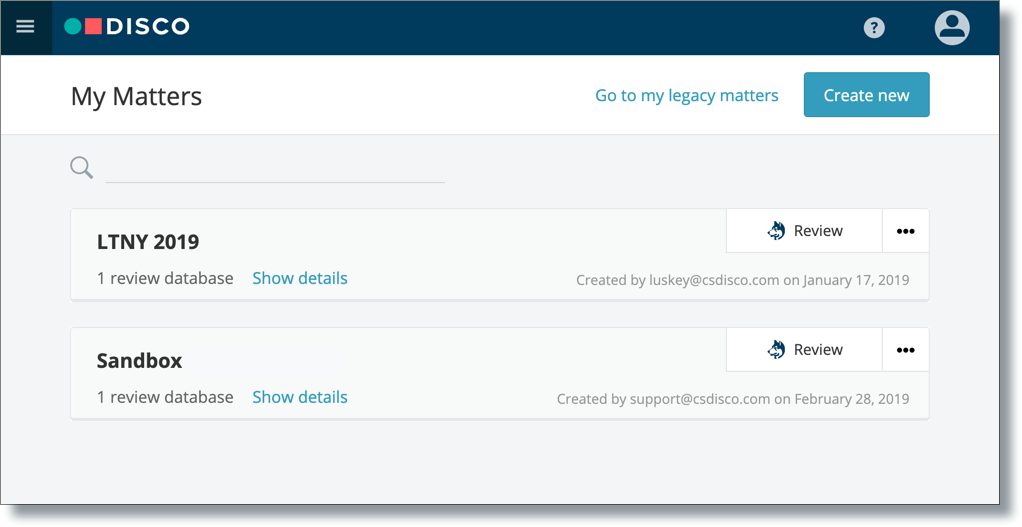 If you are working on any matters and review databases that are associated with an organization that has not had organization manager enabled yet, then you can see them by clicking Go to my legacy matters.
If you are an organization admin, you will also have access to your organization's organization manager. To navigate to the Organization Manager, click the
icon and then click Organization Manager.
The organization manager has two pages: Matters and Users. The Matters page has a list of all the organization's matters and review databases. If a review database is part of multiple matters, it will show up in the Additional matters column.
The Users page has a list of all the organization's users, all users with access to one of your organization's databases, and all users added from this page.