We've added a new filter option to DISCO search: Ingest location.
With this filter option, you can navigate ingest file paths and narrow your search by custodian, the ingest session, and the file path folders.
File paths are organized by custodian, then by ingest sessions, then by the file path folders in that session.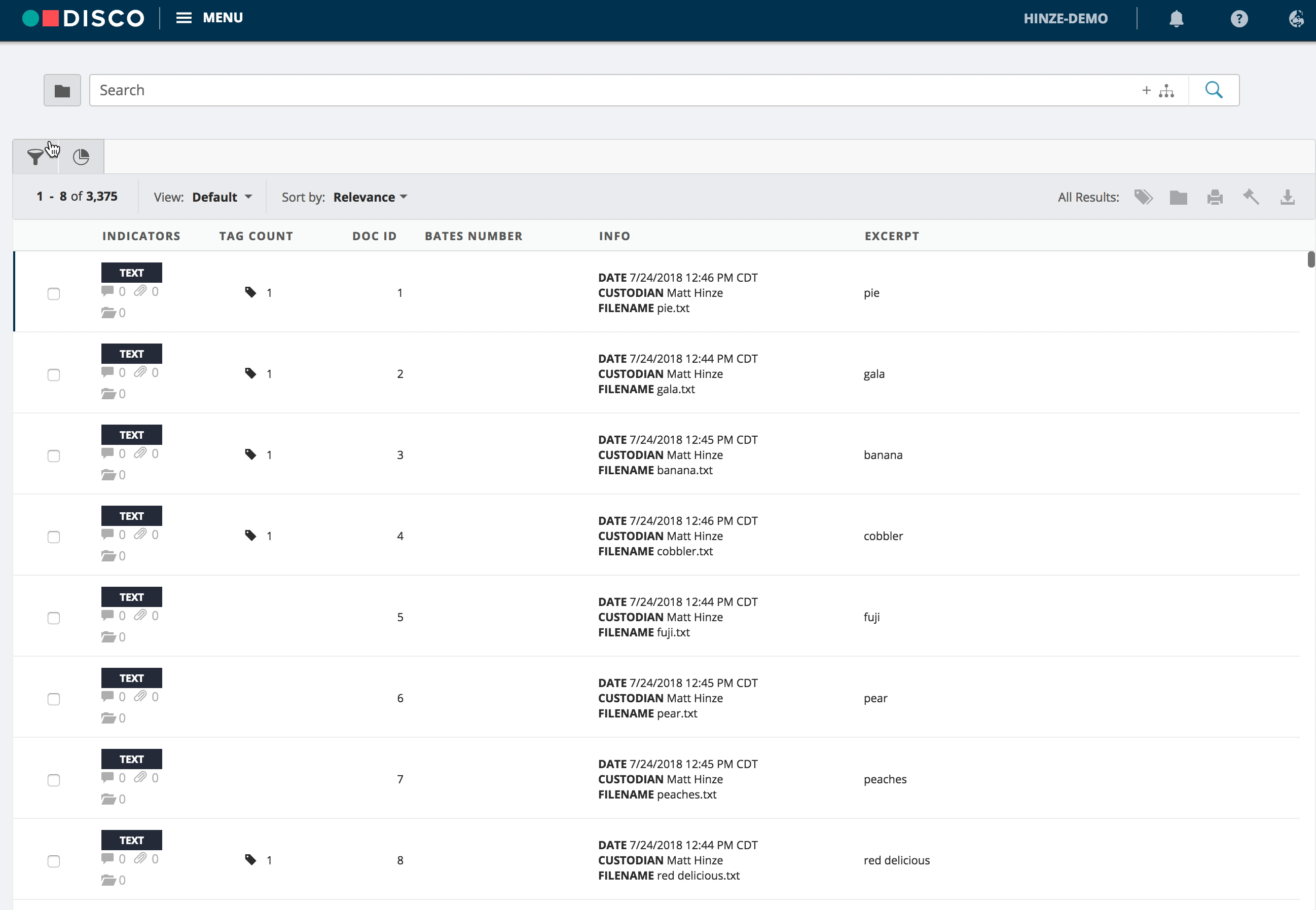 To learn more, see Using search filters.
The ingest location filter is available for all new review databases after October 15, 2018.