You can now view and roll back certain mass actions performed in a review database. The new mass-action log lists all mass folder and mass tag actions, including those that have already been rolled back.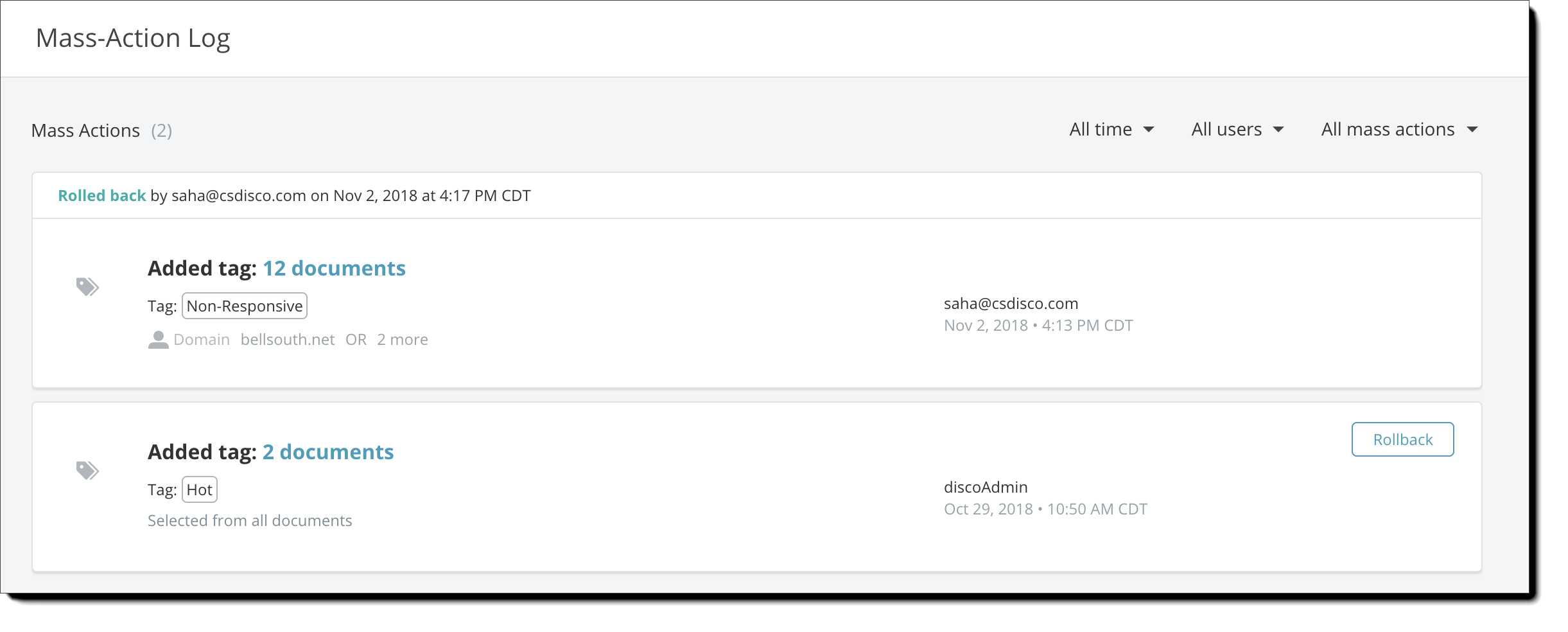 NOTE: Rolling back mass actions does not "undo" the mass action, but rather restores the documents impacted by the mass action back into the state they were in before the mass action took place.
If you want to change documents that were updated through multiple mass actions, you should run a new mass action to update the documents rather than rolling multiple mass actions back.
For information about filtering the log and rollback actions, see Using the mass-action log.