This feature is currently in crawl.
Reviewers and restricted reviewers can now easily navigate through all the global highlights, search terms, and redactions in a document to find relevant information. The reviewer can select from a subset of items (e.g., only redactions or redactions + search terms) as well as create custom highlights.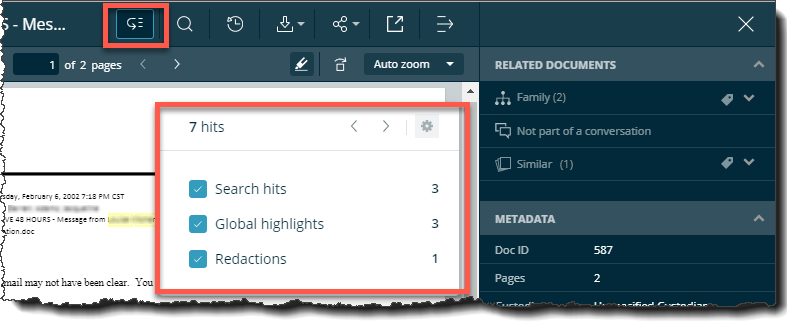 See Using advanced jumper for instructions on how to use the advanced jumper feature and start reviewing documents quickly.