This feature is currently in run.
It is common that the structure for review decisions is the same across multiple stages. For this reason, DISCO has provided the ability to copy review decisions from an existing stage when creating a new stage. DISCO users are now able to quickly setup a stage and avoid mistakes during setup.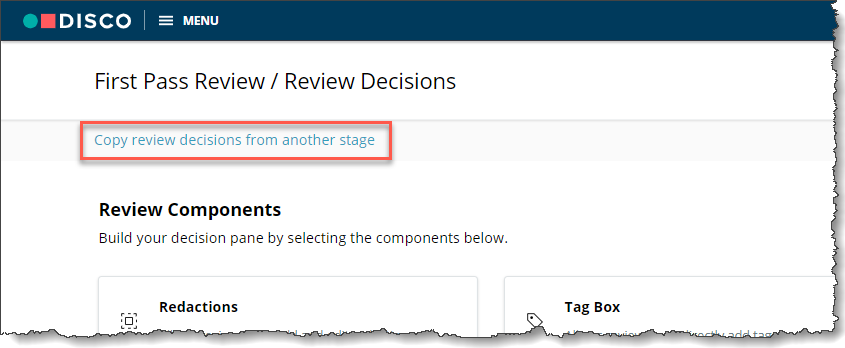 For more information about how to copy review decisions, see Creating a decision pane.