This feature is currently in Run.
You can now remove entire batches or the unreviewed documents in them. Use this feature, for example, to make unreviewed documents in a batch available for batching to other reviewers or to remove batches and rebatch documents following a change in stage settings.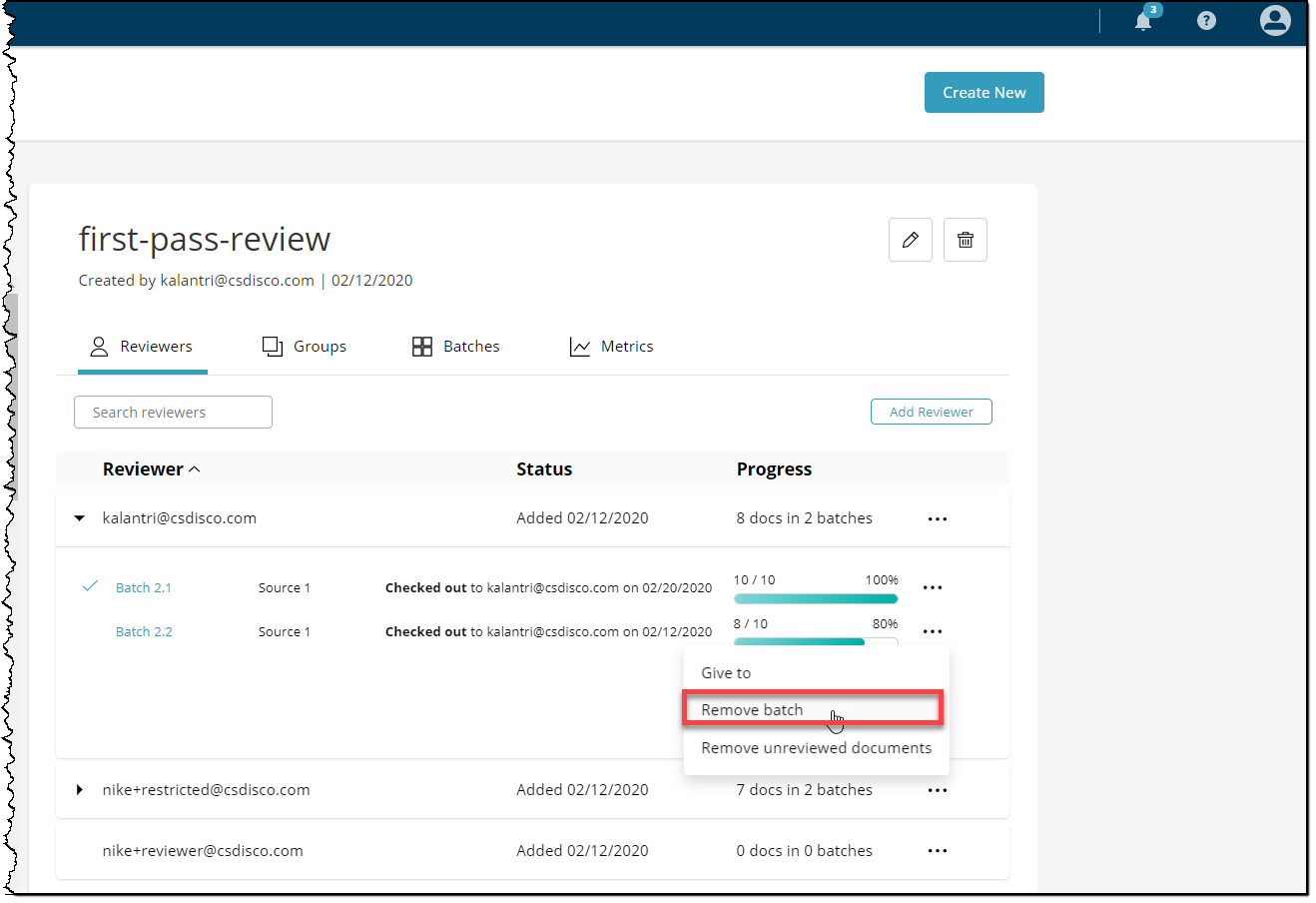 See Removing batches and removing unreviewed documents from a batch for instructions.