This feature is currently in Run.
You can now export all or a subset of the review stage metrics data to an Excel file. Use this feature, for example, to send progress reports to other members of the case team, or to use the data for your own analysis.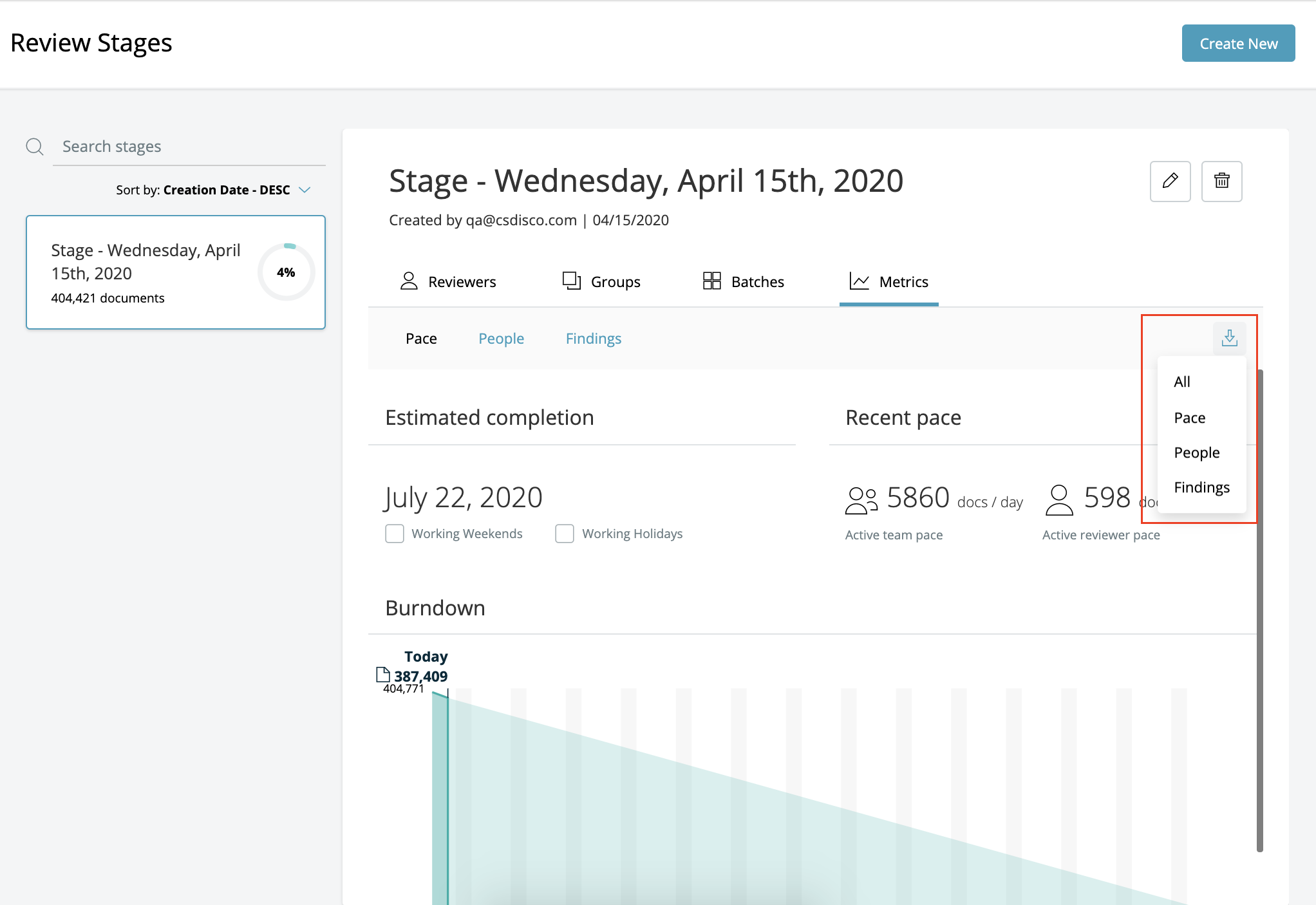 See Metrics for review stages for instructions.