In June of this year, DISCO released the Data Management Suite (DMS) to give you complete control over your data from ingest to production. Over the past several months, we've been continuously expanding our functionality and enhancing the user experience to save you even more time and make DMS even more powerful.
Here are the updates we made today. These updates are in Run.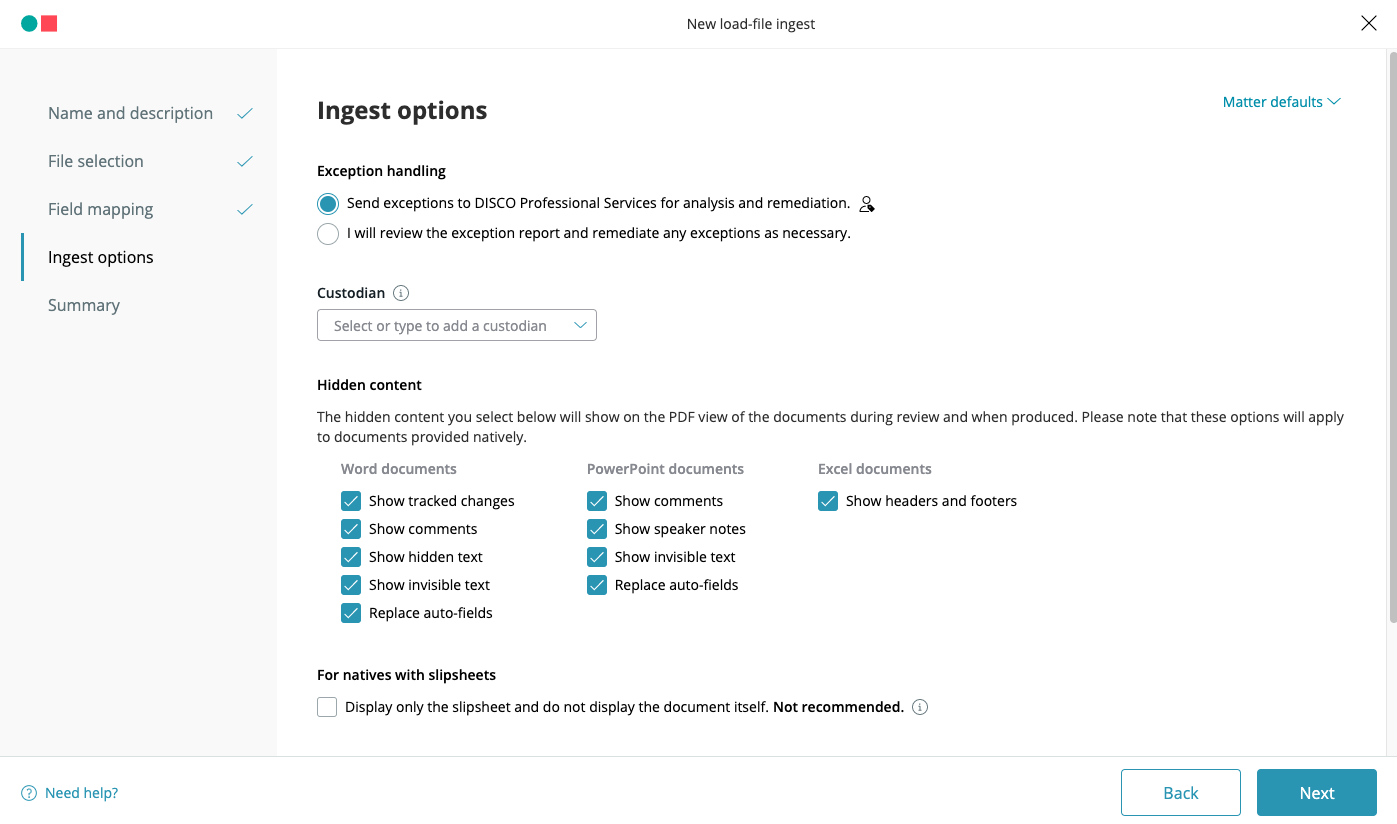 New hidden content options for Excel files
Users can now choose whether to render headers and footers from Excel files during ingest, just like they can with other Microsoft Office file types.
Expanded options for matter defaults
When ingesting data, DISCO allows you to save the ingest settings as default options so it takes fewer clicks to ingest your data. You now have the ability to save settings for deduplication, exception handling, and hidden content.
Default custodian during load file ingest
Users can now define a single custodian for all documents in a load file ingest when there is no custodian field mapped.
Apply tags in load file ingest
Users can now apply tags to documents during load file ingest, just as they can define tags through overlay.
Improved behavior for documents with slipsheets
When ingesting documents via load file ingest, DISCO can automatically detect a document produced in native format with a slipsheet. The DISCO document can have either the slipsheet only or the slipsheet with a near-native rendering of the native appended to it.
Improved summary pages
Summary pages in the Data Management Suite are easier to read and show more details.
Option to include more details when sending data to DISCO Professional Services
Users are now guided through a number of potentially relevant options when sending data to DISCO Professional Services, reducing the number of cycles needed before you can review your data.