Ingest templates for load files
You can now create a template load file ingests and use it for any future ingest in your matter.
After mapping your fields on the load file ingest page, click on "Saved field mappings" in the upper-righthand corner, then click on the "Save current field mappings." On your next ingest, simply apply the mappings from the previous session.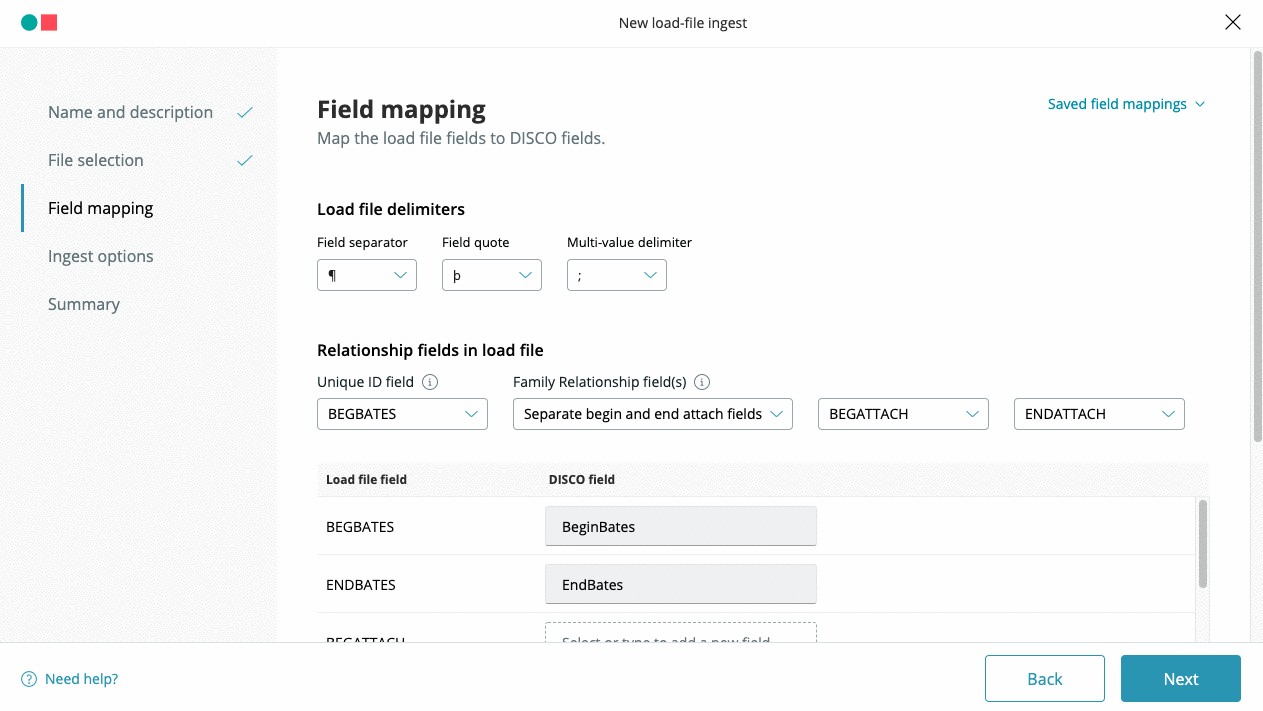 If there are any fields in a new load file that weren't previously mapped, we'll give you the necessary details so you can update before the ingest starts.
More details on ingest templates can be found here.
Better slipsheet detection
Slipsheet detection during load file ingest has been improved to eliminate cases of emails being incorrectly identified as slipsheets.