This feature is in Run.
New capabilities in Native Excel Viewer: sheet and workbook redactions
When redacting Excel documents, in addition to being able to redact entire sheets, users can now redact entire workbooks, redact other sheets, or redact sheets to the right or left.
To access the new redaction options, click "Add" or "Edit" redactions and then right-click or select the control key on your keyboard while clicking on the relevant sheet tab. To exit redaction mode, click "Save" or "Nevermind, undo my changes".
Using the new Excel redactions menu, users can now redact entire workbooks or all tabs to the left or right of the active tab.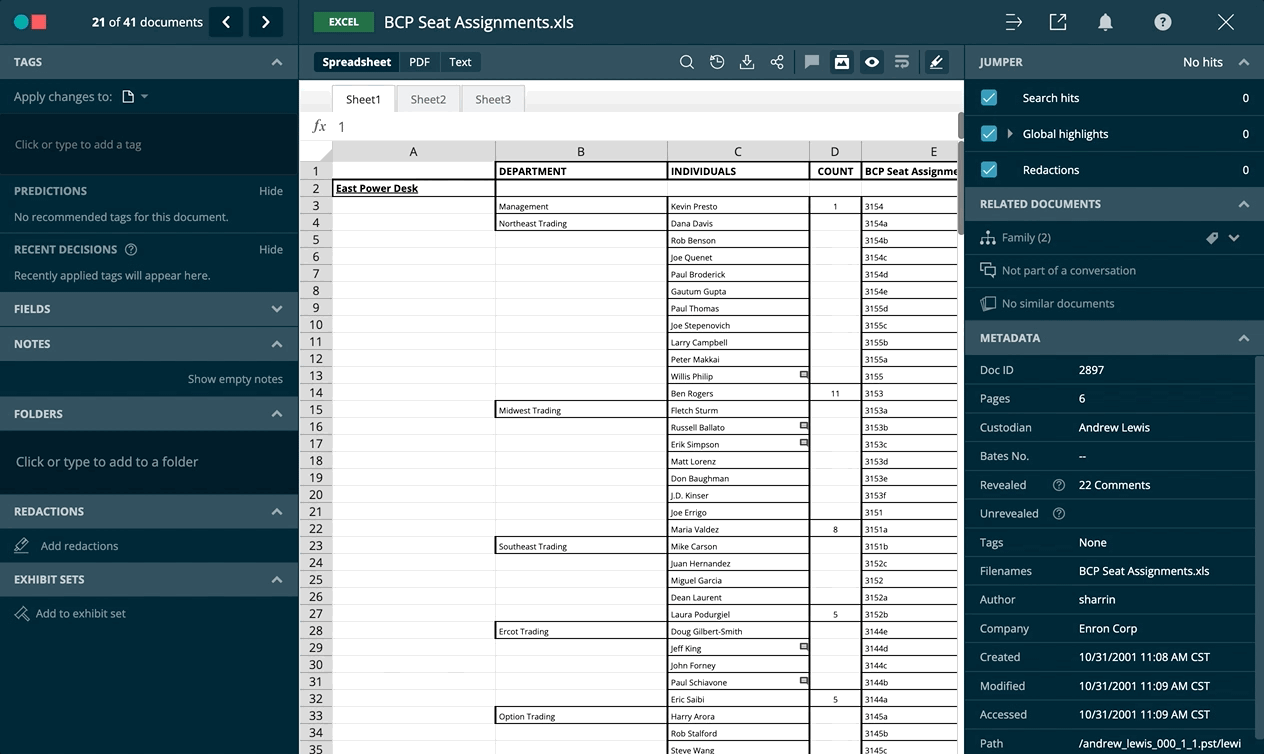 To learn more about Native Excel redactions, please see our related Knowledge Base article.