This feature is in Walk.
New Review Metrics for Review Stages: Documents reviewed per hour and Active hours spent reviewing
There are two new Review Metrics to help users understand review pace and productivity within Review Stages.
Documents reviewed per hour shows how many documents have been marked as reviewed per hour within one Review Stage, an extension of the already available metric of documents reviewed per day.
Active hours spent reviewing shows how much active time was spent each day in the Workflow Document Viewer, pausing after 6 minutes of inactivity.
To see these new metrics in the Pace and People tabs, navigate to the Metrics Page for a Review Stage (under the Manage Review Stages menu option).
In addition to these two metrics, in the People tab there is a new Reviewer pace table that displays all three metrics (documents per day, documents per hour, and active hours per day) for each reviewer in a visually accessible format.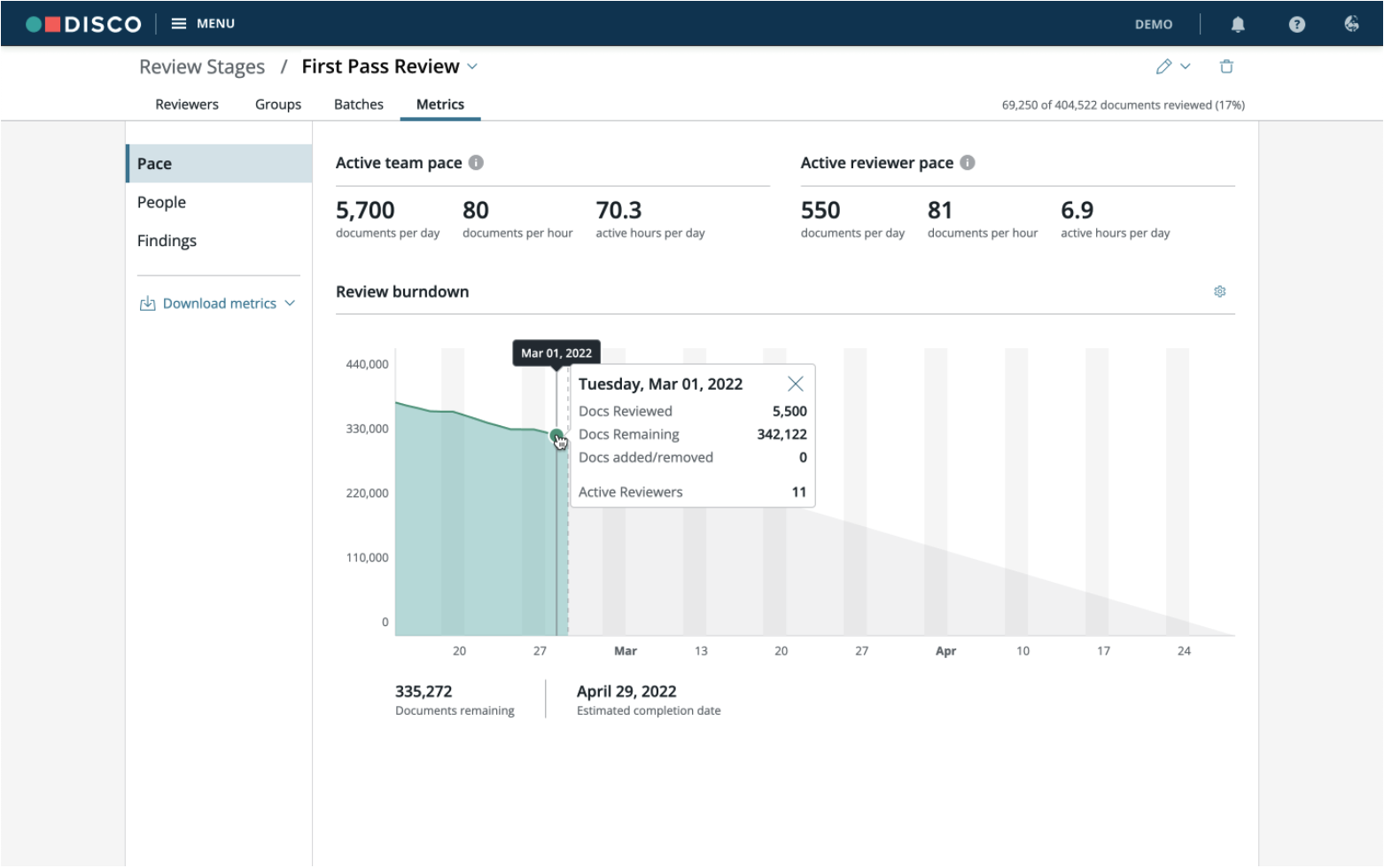 To learn more about Review Metrics, please see our related Knowledge Base article.