This feature is in Walk.
New independent panels have been added to the Ad Hoc Document Viewer.
In Search & Review, the Document Viewer experience has been improved by the addition of multiple new features within independent panels for Folders, Notes, and Redactions.
Folders, Notes, Redactions, and Exhibit Sets are now their own expandable and collapsable panels in the Search & Review Document Viewer. Users can now reference Notes while applying Redactions, and content changes to Notes will now auto-save and the panel will auto-resize for ease of reading.
Additionally, adding or removing a document from Folders is more intuitive, and includes the ability to search for a Folder by name.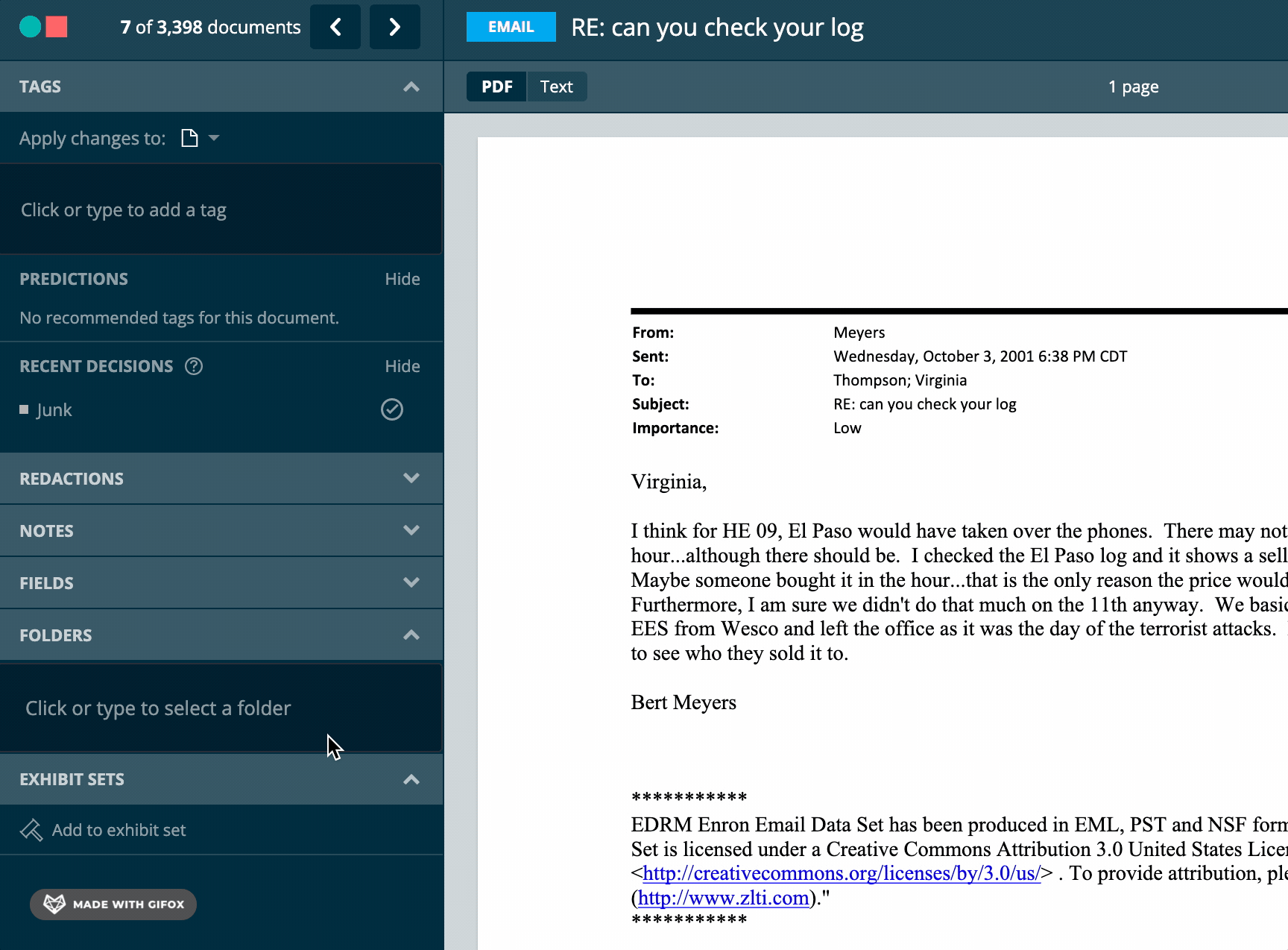 To learn more about Document Viewer, please refer to our in-depth feature article.