To keep the focus on the most important fields, DISCO does not always display all fields on native documents. For example, email-related fields like "To" or "BCC" would only take up space and make review more difficult on a Powerpoint file. Historically, DISCO would use this approach on all documents.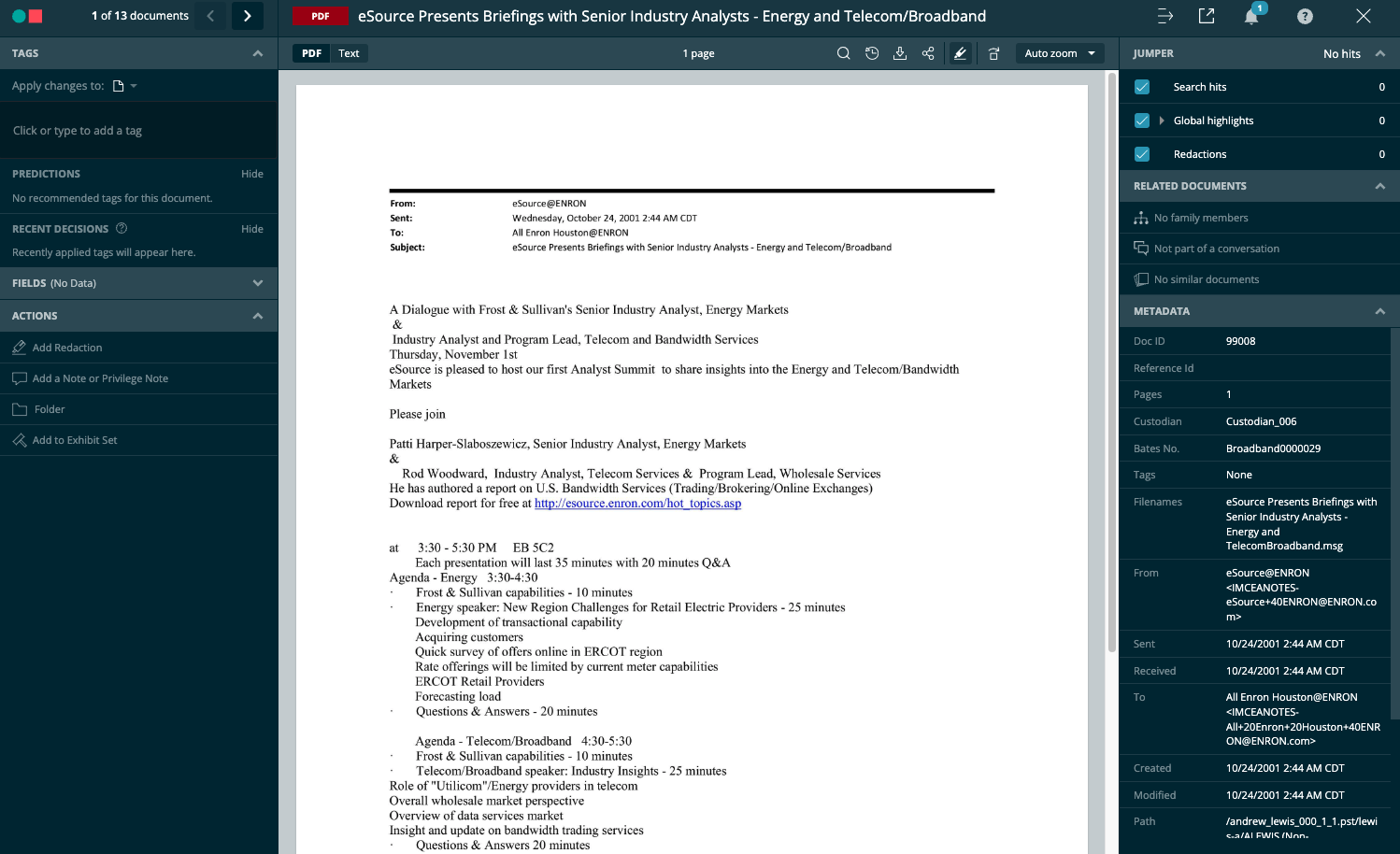 Now, when a document comes in from a load file, DISCO will always display all mapped metadata fields on documents in Viewer. This will make sure users can see everything they wanted to store in DISCO as easily as possible.
To learn more about Document Viewer, please refer to our in-depth feature article.