The document ID in DISCO is an arbitrary number assigned to each document within the database after ingest. You can search for document IDs using the following search syntaxes:
To search for a specific DISCO ID, use id()
To search for a range of DISCO IDs, use id(_to__)
Once you've completed a search, you may also sort your results by document ID by clicking the Sort by dropdown and then clicking Document ID. For more information about sorting, see Sorting in DISCO.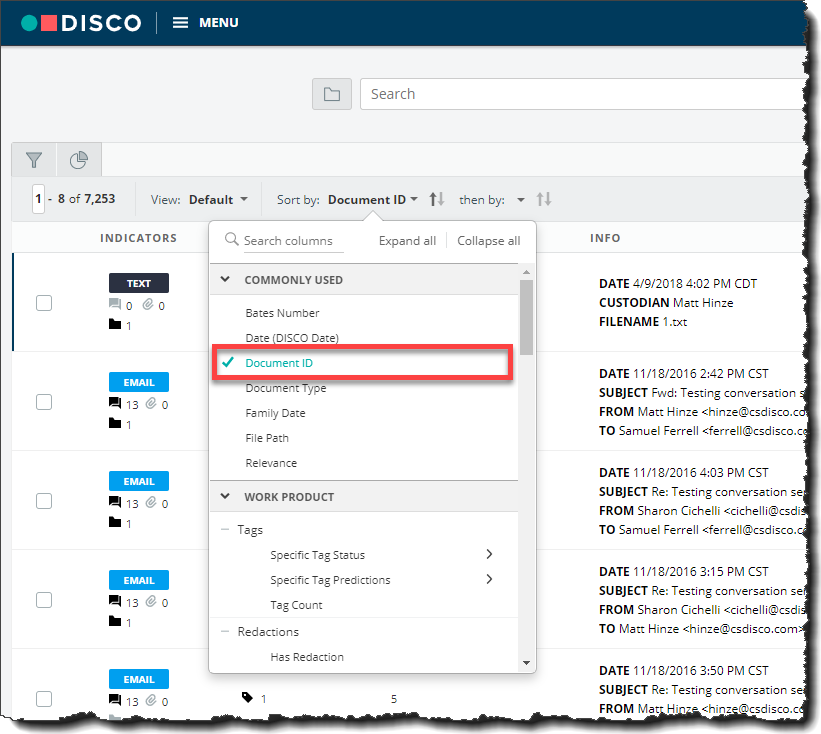 The document ID field cannot be modified. However, we can set an ID in the reference ID field. To learn more, contact us.