DISCO Custom Views allow you to configure how your search results display. Read this guide and learn how to add, rearrange, and stack columns and get the most out of views. To get started, on the View menu, click Customize.
Next, copy an existing view. You're currently viewing the DISCO Default view, which is the standard built-in view and cannot be edited. Let's start by copying this default view.

Now, name your view. View names must be unique, in relation to the other views in the database. Enter a name for your view.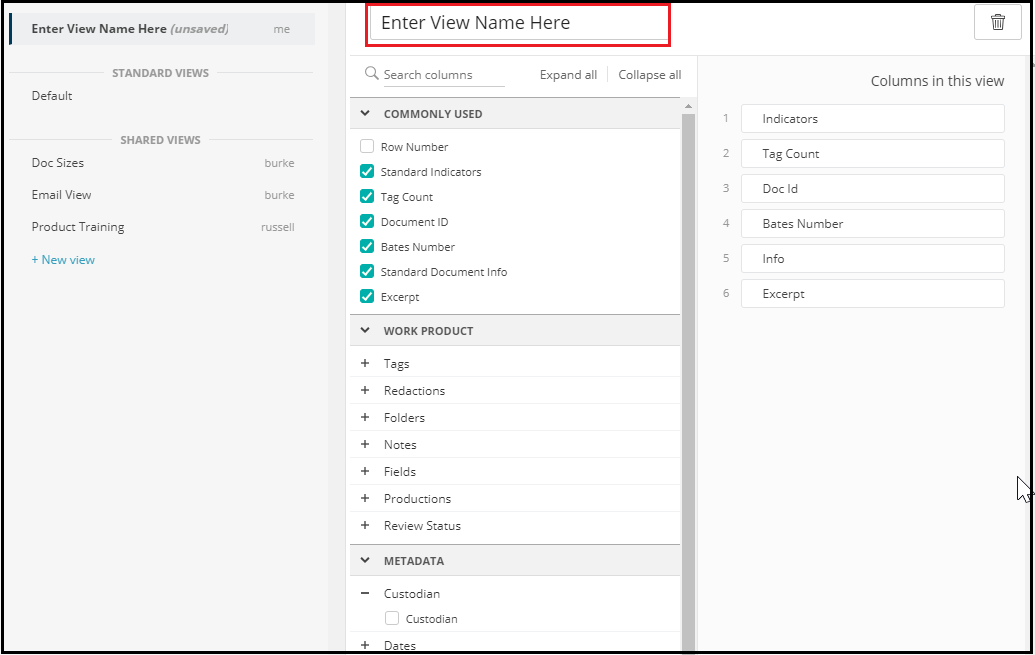 Start adding columns to your view. You will add columns from the available list to your view by clicking on them or by dragging-and-dropping them. You should see the selected column appear at the bottom of the list on the right. Try adding a few columns such as "Row" and "Custodians."
Try reordering columns and creating a stacked column next. You will drag columns to reorder them. To create a stacked column, simply drag a column on top of another. You can stack up to four fields to display as a single column. Try stacking the "Id" and "Bates" columns.
Reordering Columns  (*Notice how 'Row Number' is now the 8th column.)

Stacking Columns (*in action)

Stacked Columns

Editing Column Names
You can edit column names in your view if you want to use different column names that are more familiar to you. Furthermore, you can also give your stacked columns names.
Once you're done building your view, you can save it to share it with other users in the database and continue editing it later. You can also apply the view, with or without saving it, to update the document list to reflect the current configuration.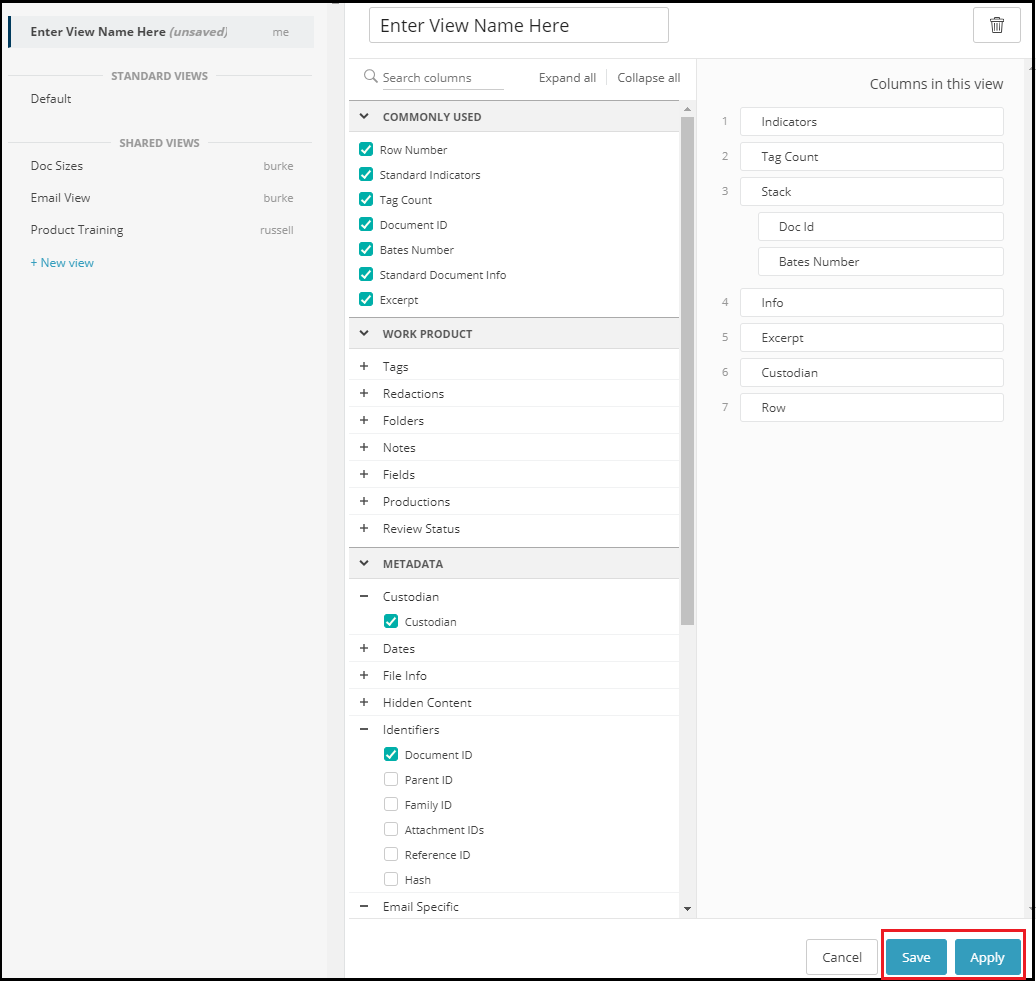 Reordering Columns in the Document Viewer
If you are not satisfied with the order of your columns after applying your custom view, you can drag columns right in the document list (DISCO homepage) to reorder them instead of only doing it in the Custom Columns Builder. Just simply click and hold the column header and drag it to the left or right while in the document list. 
Sorting
When sorting by a column that's not in your view, that column now gets added for you! The same holds true for secondary sort.
That's it! You're done. Have questions? Contact support@csdisco.com.