Overview
Search visualization is a powerful tool to gain a better understanding of your documents. The feature allows you to explore the documents in your database to identify trends, patterns, and aggregate metadata. Please see the search visualization feature spotlight video for more information.
Navigating search visualization
To access search visualization, click the pie chart icon.
Based on the search query, the system visually displays various metadata.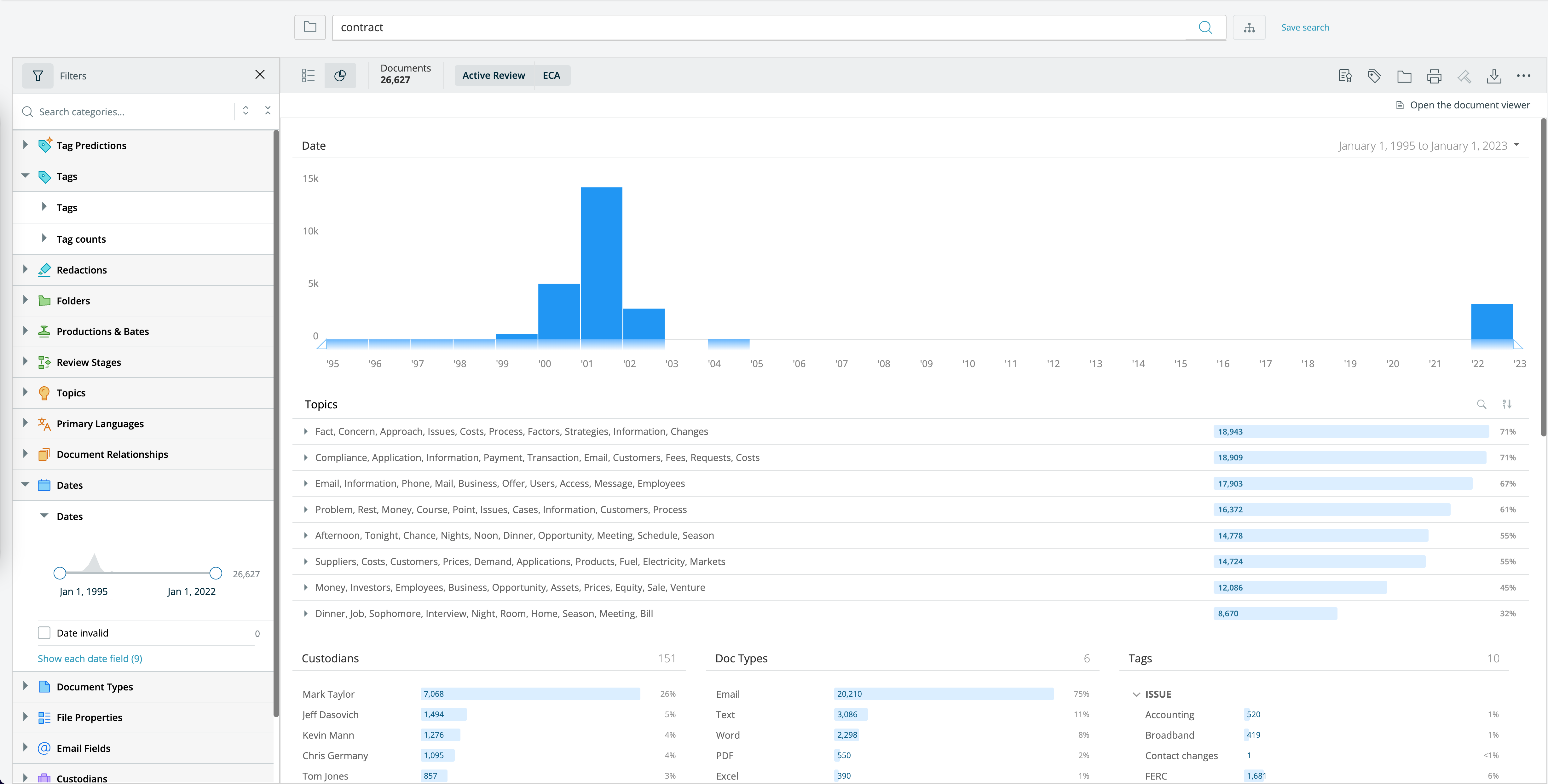 Hover over the document count field to access sort options.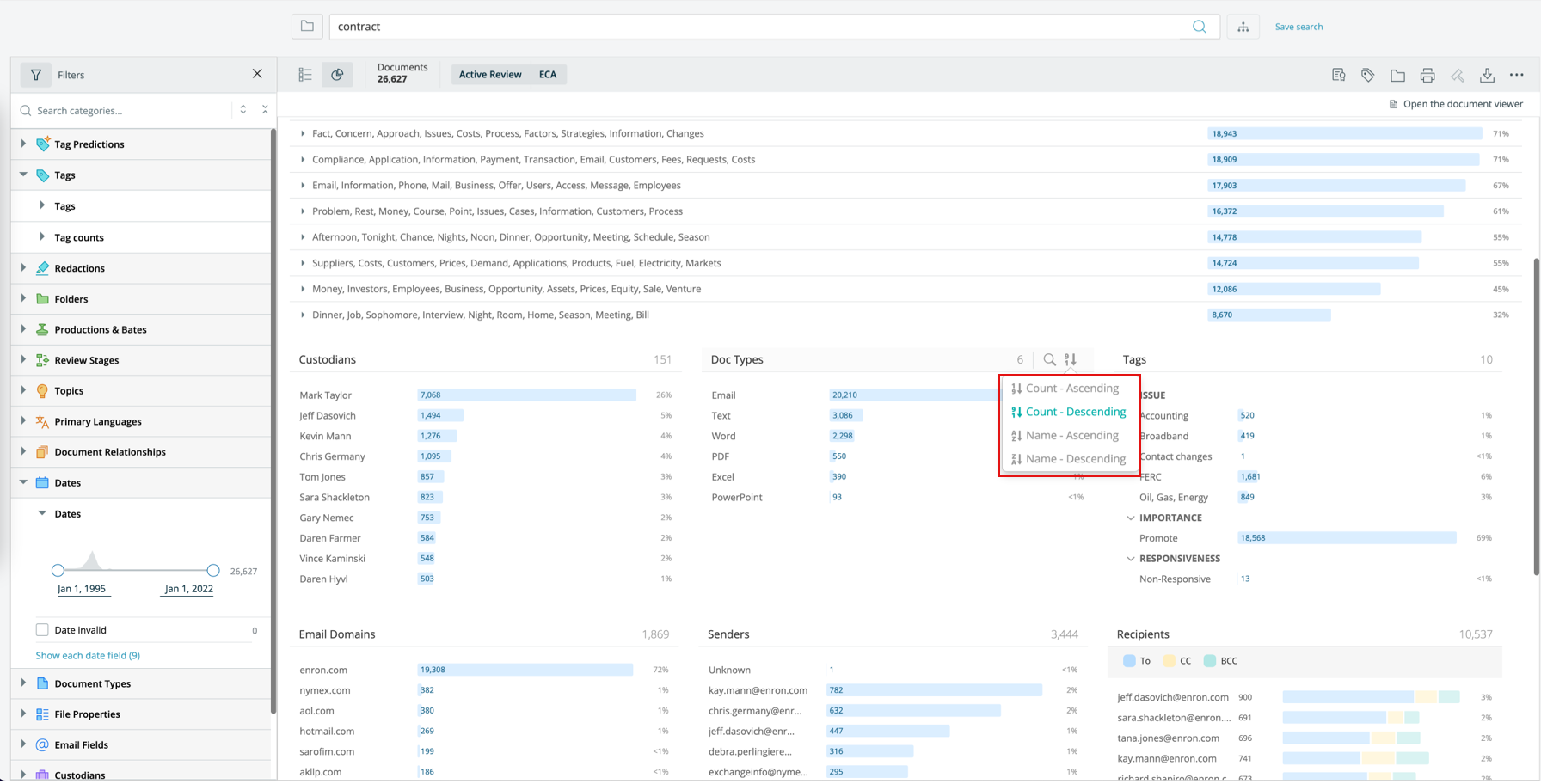 Click any of the metadata items to drill down into the search results. For example, clicking Excel will narrow the results and metadata down to only Excel documents.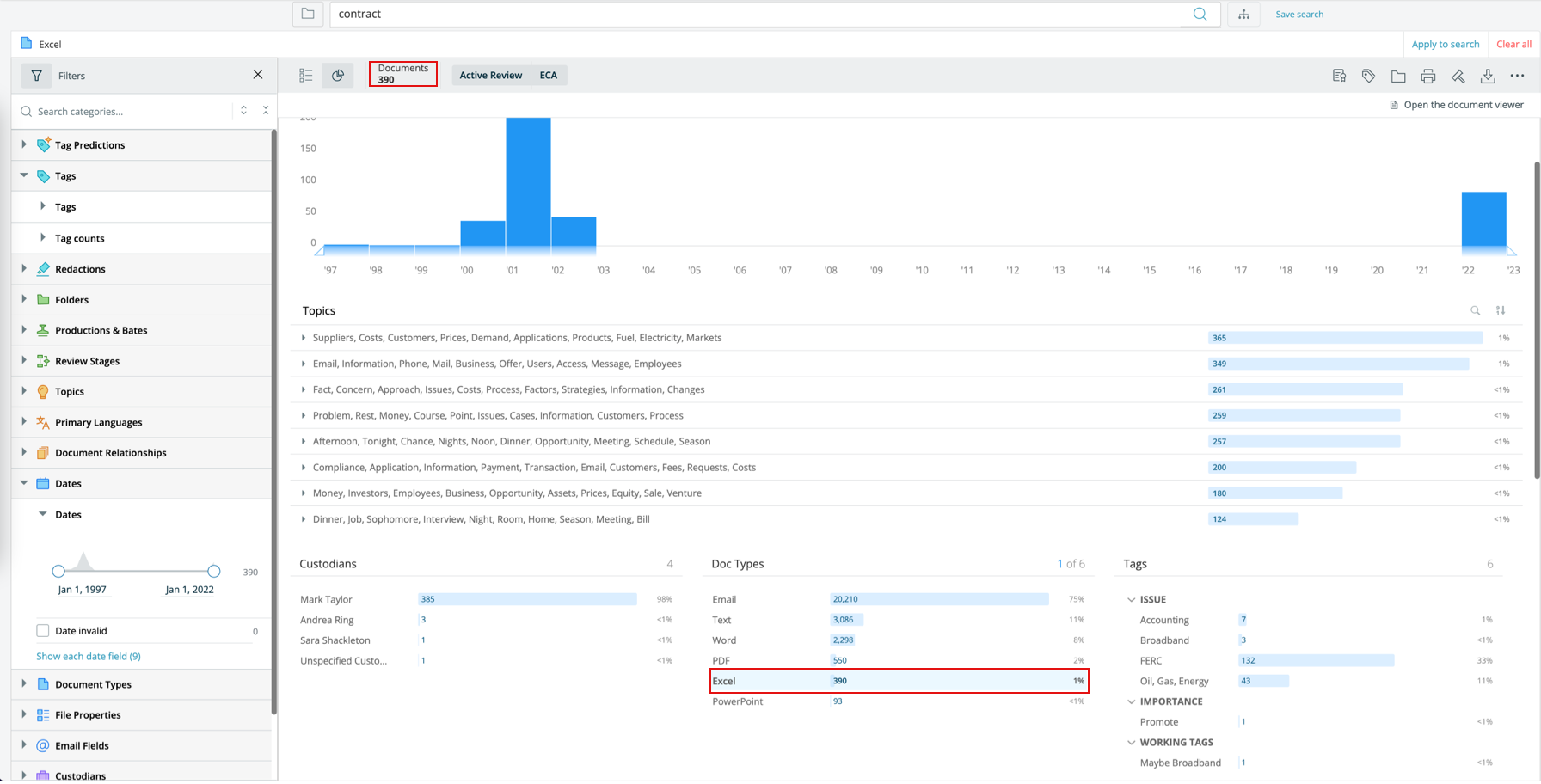 As you click metadata, the other fields will adjust based on your selection. For example, since Email is not selected, fields such as Email Domains, Senders, and Recipients have no documents.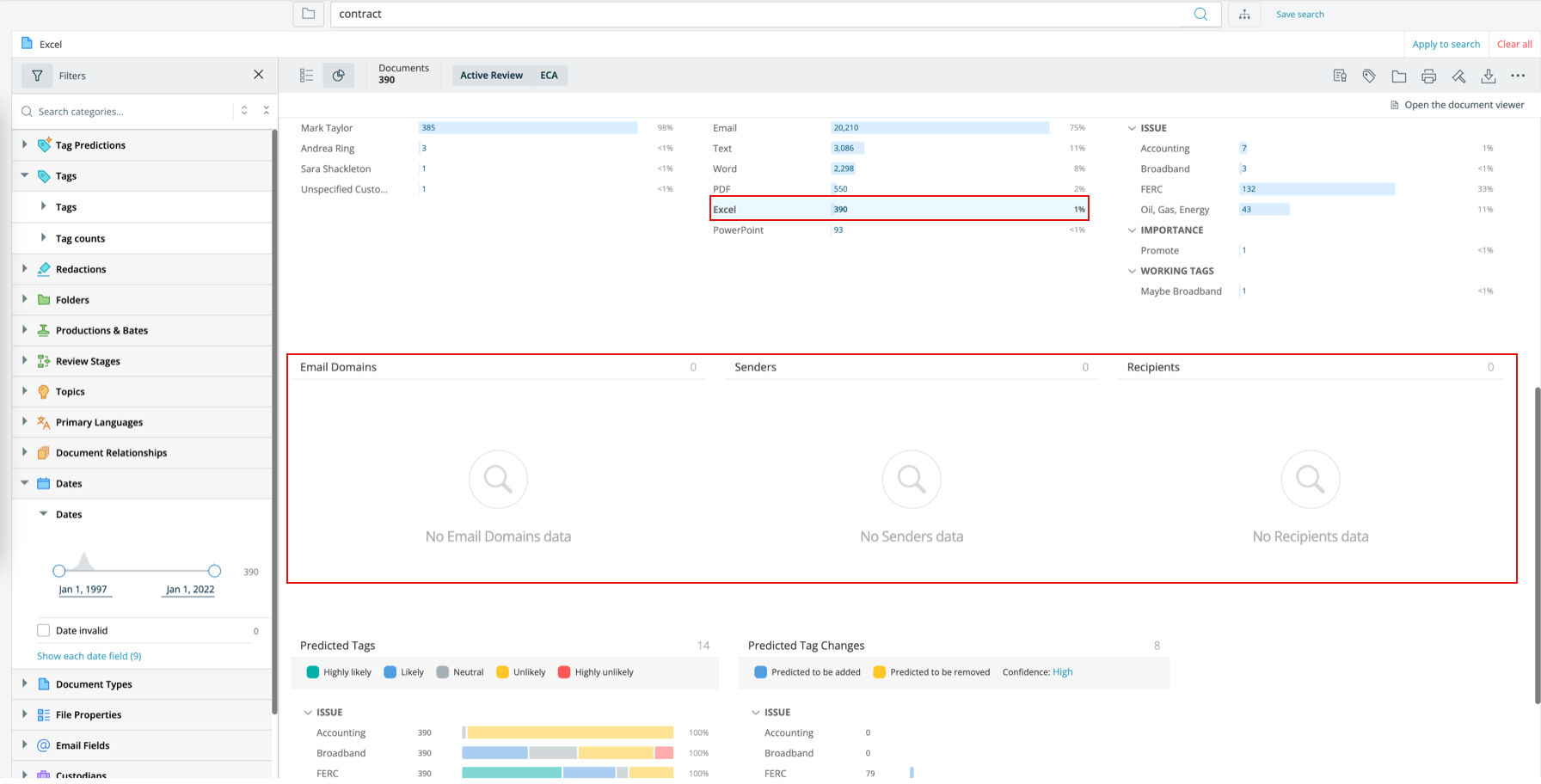 Use the date sliders to narrow down the date range. Click Apply to search to update the chart. The metadata you selected becomes part of your search history, and can be saved.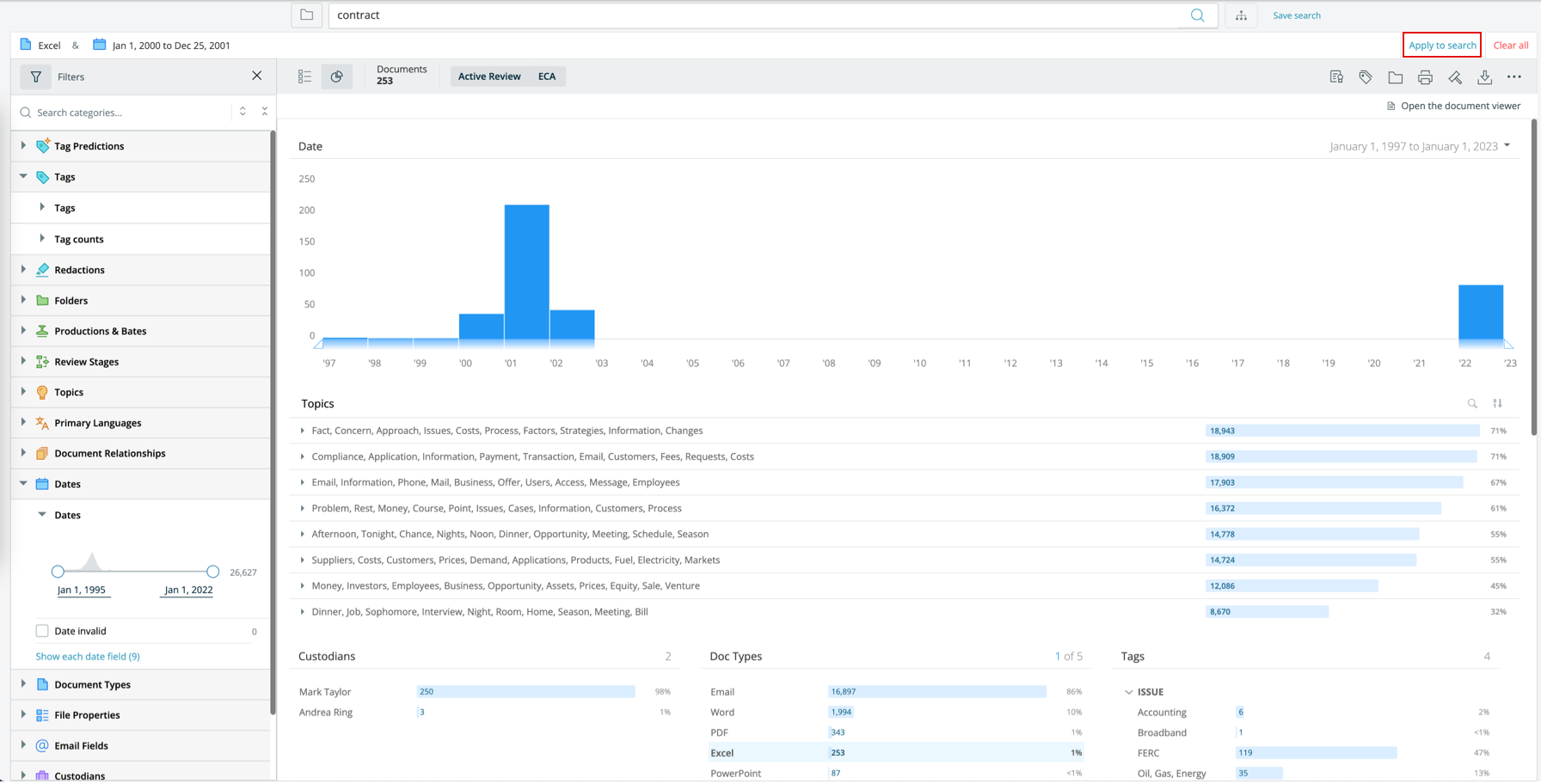 Search filters can be used to further narrow your search.