DISCO has added document language identification that occurs during ingest. 
When a document is ingested, its primary language is identified. A Primary Language column has been added that can be displayed by Creating custom columns in search and selecting the Primary Language option under Metadata.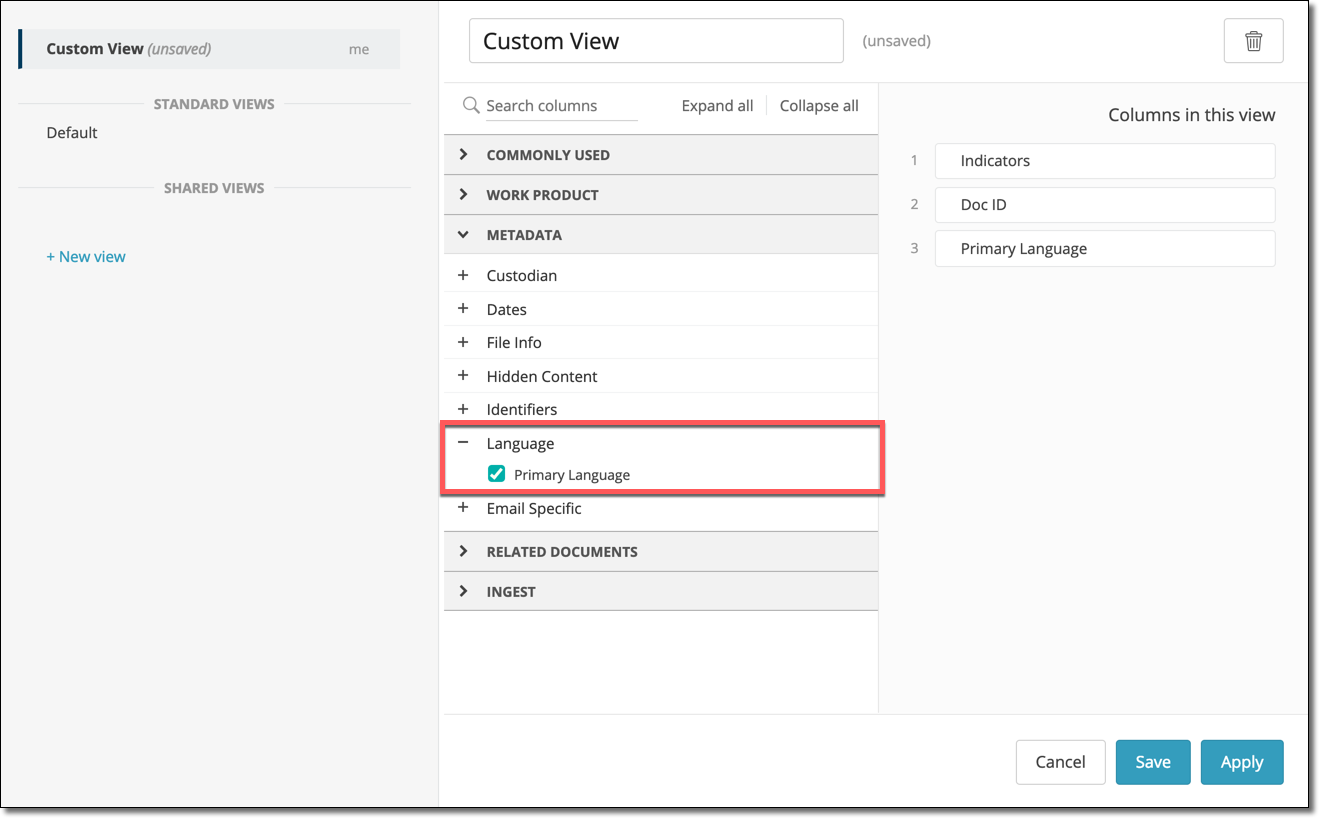 You can also search for documents based on language, using the primaryLanguage(Language) search string. See Searching in DISCO (Best Practices) for more information.