On the Ingest page you can view all of the ingest sessions in the database. Any user who can create ingests can also delete them.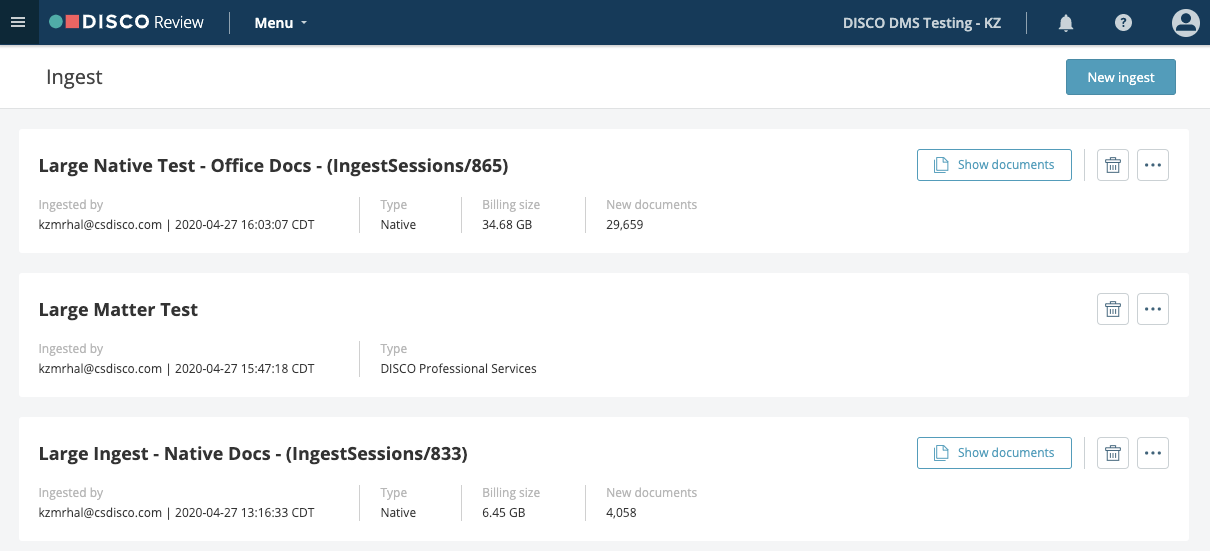 Users can delete an ingest session through the trash can icon on individual ingest cards on the Ingest page. Deleting an ingest session will automatically cull all the documents in that ingest session from the review database.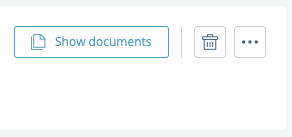 When deleting an ingest session, you will be prompted to confirm the deletion and culling of documents and provide a signature noting you understand.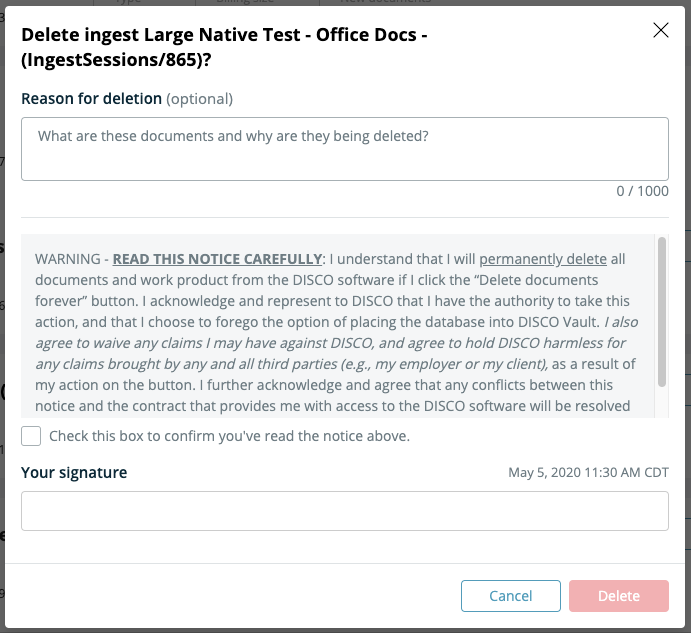 Once confirmed for deletion, the culling process will begin and the card will update to show it is deleting. When culling is complete, the ingest session card will be removed and both the user who deleted the ingest session and the user who created the ingest session will both be notified via email.
If you have an ingest session you would like to delete which does not display a trash can, please contact DISCO support. In your email include which database this ingest took place and which ingest session is needed to be deleted. The more information you can provide, the better.