An electronic document production is contained in a folder often referred to as a production folder or volume. A production folder contains produced document images, natives, text, and metadata. To maintain the relationship between the document images, natives, text, and metadata, production folders also include special index files called load files. The diagram below illustrates the typical components of a production folder, including the data and image load files:
Load files reconstruct a document with its 1) metadata, 2) image files (by cross-referencing the image load file when available), 3) text files, and 4) native file, if included in the production.
Production folders always contain a data load file (.dat) and often, but not always, include an image load file (.opt).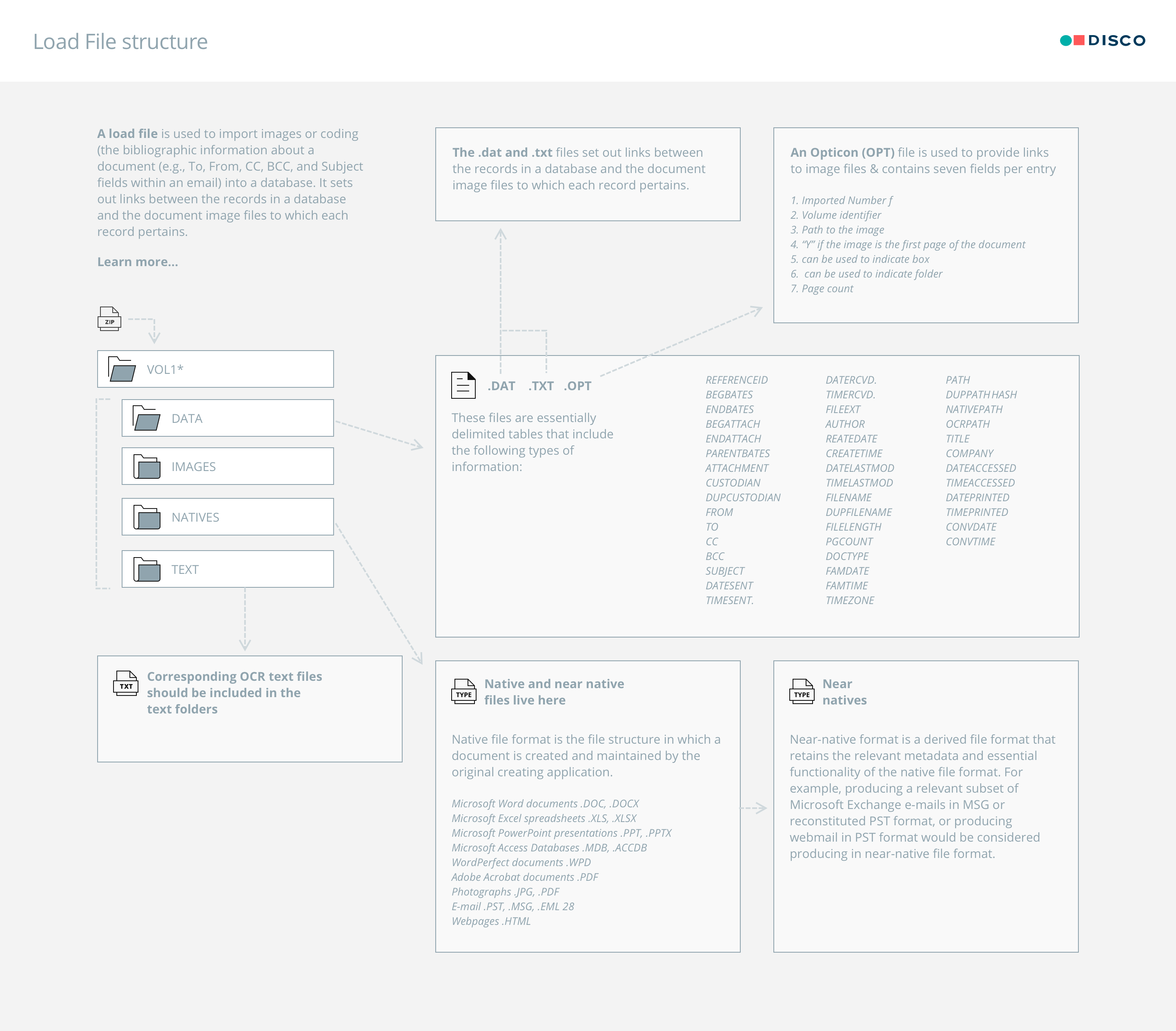 Data load files contain multiple rows, and each row represents a document. An email document, for example, is associated with a row in the data load file, and the row lists the values for the email's Bates number, To field, From field, CC field, Subject field, and other metadata.
The image load file references how many and which pages are associated with each document. The image load file will contain seven columns that denote:
The key (usually a bates number) used to match the image record to the data load file record

The volume identifier

The path the image

First page indicator (denoted as "Y" if the image represents the first page of a document)

Box number (blank unless the boxes were scanned from paper)

Folder number (blank unless the folders were scanned from paper)

Page count