Navigate through documents in a particular set of search results by clicking the arrows in the upper-left corner of the document viewer. Click the 

 button to open the search results in a separate window that synchronizes with the viewer, allowing for navigation on the search results.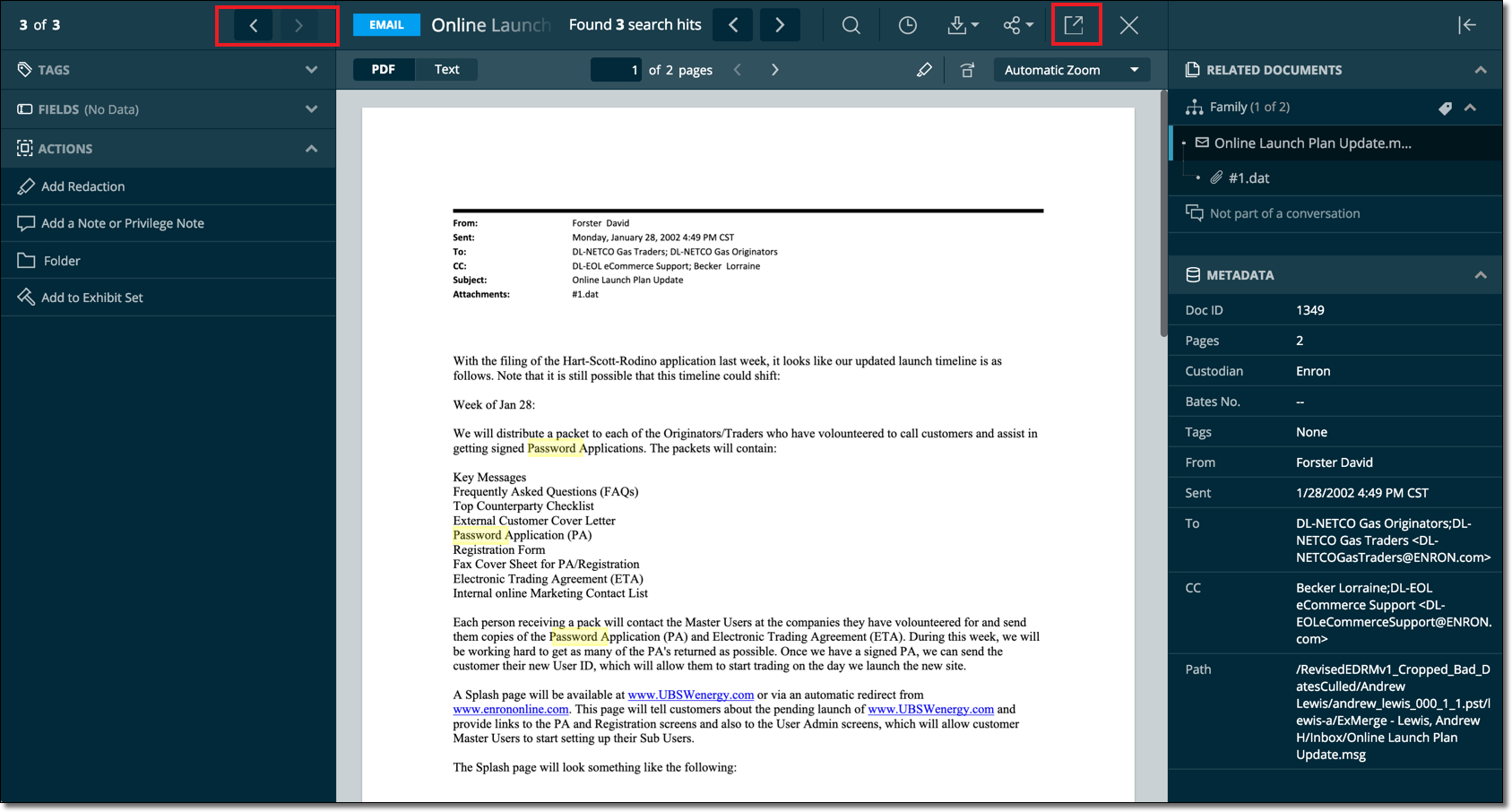 When reviewing a document, you can also use the following keyboard shortcuts during document navigation:
Shortcut
Action
Left/right arrow
Moves to the next or previous document in the search results.
Up/down arrow
Moves the document scroll bar up or down.
Escape
Closes the document viewer and returns to the search results.
Shift + [letter/number]

Adds a preconfigured tag to the document. 

Currently, tagging shortcuts are only applied to the first 36 tags created. If one of the first 36 tags is deleted, a subsequent tag that previously did not have a keyboard shortcut will NOT get a shortcut in place of the deleted tag.

See Working with tags for more information.

Shift + up/down arrow
Moves to the next or previous email in a conversation.
Ctrl + F
Finds words within phrases within documents.