The mass-action log lists all mass tag and mass folder actions that have been performed in the review database.
To view the mass-action log, in the DISCO main menu, click Mass-Action Log.

You can use the time, users, and actions filters to drill down into specific actions. For example, you could filter for mass tags added by a specific user in the last year.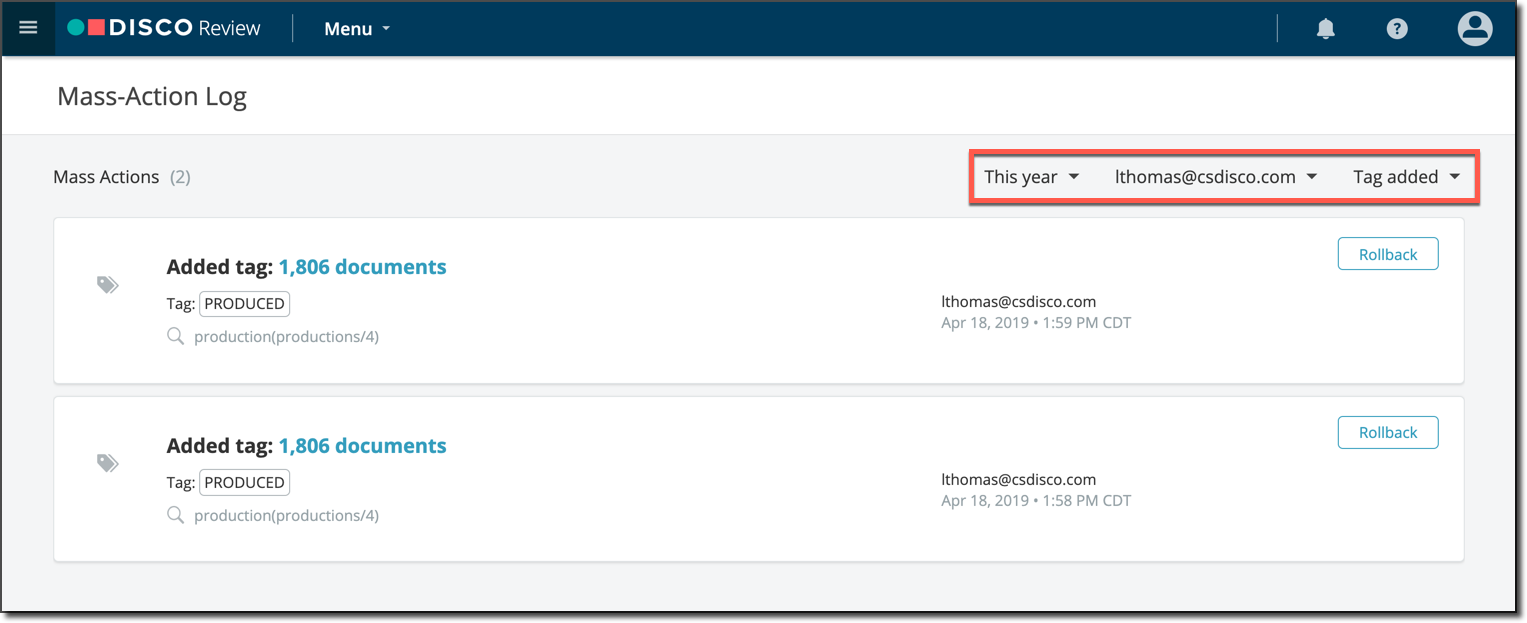 You can rollback any completed mass actions by clicking Rollback and then clicking Confirm rollback.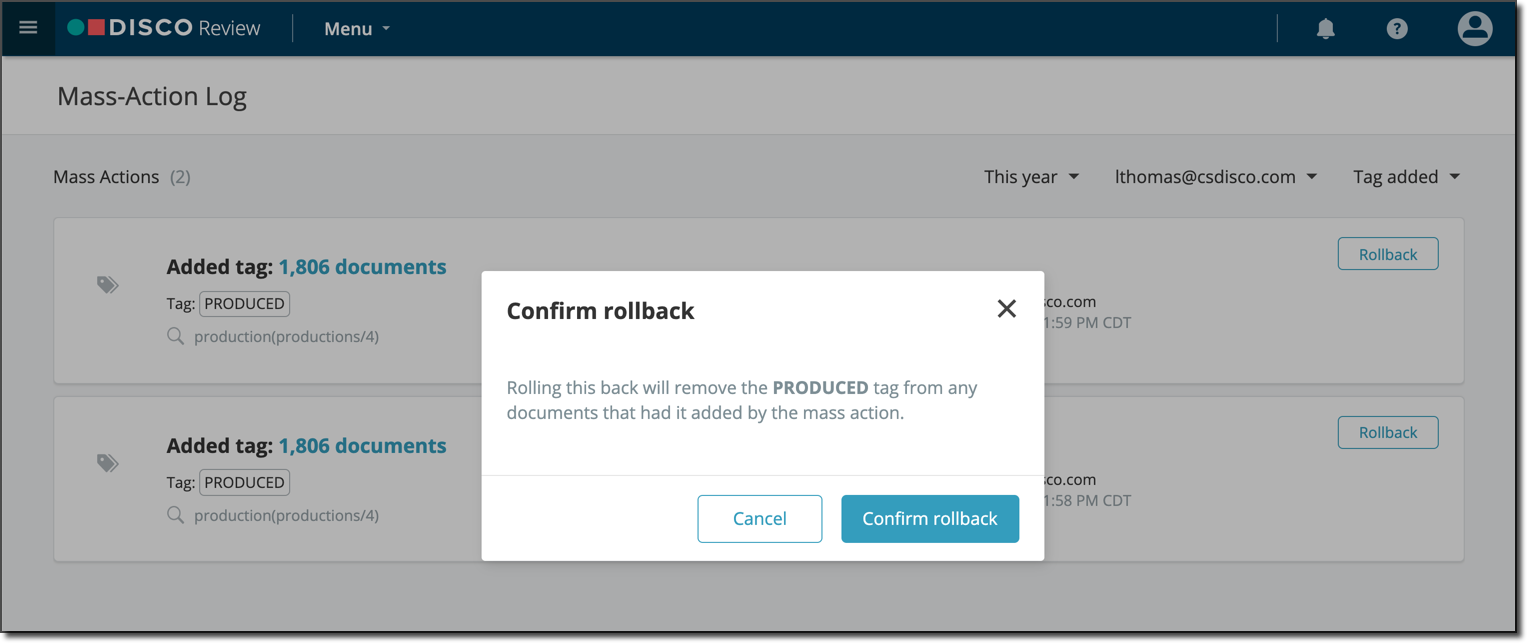 Rolling back an action will return the documents in question to the state they were in before the mass action was applied. This means that the tag or folder may not necessarily be removed. For example, say Document A was tagged Responsive by Maria on Monday. Then, on Tuesday, Emily mass tags a set of documents, which includes Document A, with the Responsive tag. If you roll back Emily's mass action, Document A will still be tagged Responsive.
The mass-action log is available for databases created after November 19, 2018.